Victoria Secret Model, Irina Shayk and her two years old boyfriend Bradley Cooper welcome's a new member in their family. Irina is a popular Russian model who came in limelight after her appearance in the Sports Illustrated Swimsuit Issue and her boyfriend, Bradley, actor, once one of the world's highest-paid actors for three years and has been nominated for various Academy Awards.
Irina and Bradley started dating each other after they met in 2015 and the couple was once rumored to be engaged as she flaunted a ring on her ring finger. However, the couple is now blessed with a beautiful child. Irina who once dated Cristiano Ronaldo is very happy with the arrival of a new life into her world. The famous Victoria's secret model dated many celebs in past but her most known love affair was with Christiano and Bradley.
Curious to know about Irina and Bradley's child? Well, don't worry we are here to provide you with all the details. Don't forget to read the full article.
Must Read: Cristiano Ronaldo net worth and his personal life
Also See: Cristiano Ronaldo Net Worth salary and married life
Find out: Cristiano Ronaldo is currently dating his Spanish girlfriend Georgina Rodriguez
Read More: Cristiano Ronaldo's and Real Madrid inside home
Irina and her boyfriend Bradley blessed with a child
Irina and her boyfriend Bradley gave birth to their first child at the end of March 2017 as said by People magazine. Though the couple did not reveal anything exactly about the pregnancy but Irina opened little about the baby in an interview with Britain's Hello! in 2016. She said,
I think family is the reason why we are here. I love my job and it's very important to me; I really enjoy what I'm doing, but it's not the most important thing in my life- Family is, friends, people who I love matter more to me.

Irina Shayk flaunting her baby bump
Source: Daily Mail
Video: Bradley Cooper and Irina Shayk Welcome First Child: Report?
Irina and Bradley does not reveal younger Cooper's gender
Russian model Irina and her boyfriend Cooper have not outed their baby's name to the media, The couple never underwent a prenatal sex test, so the gender of their baby was known to them only after the birth of New born Cooper.
However, the exact date of the birth of the Irina and her partner Bradley's baby is yet not revealed along with the couple's child's gender.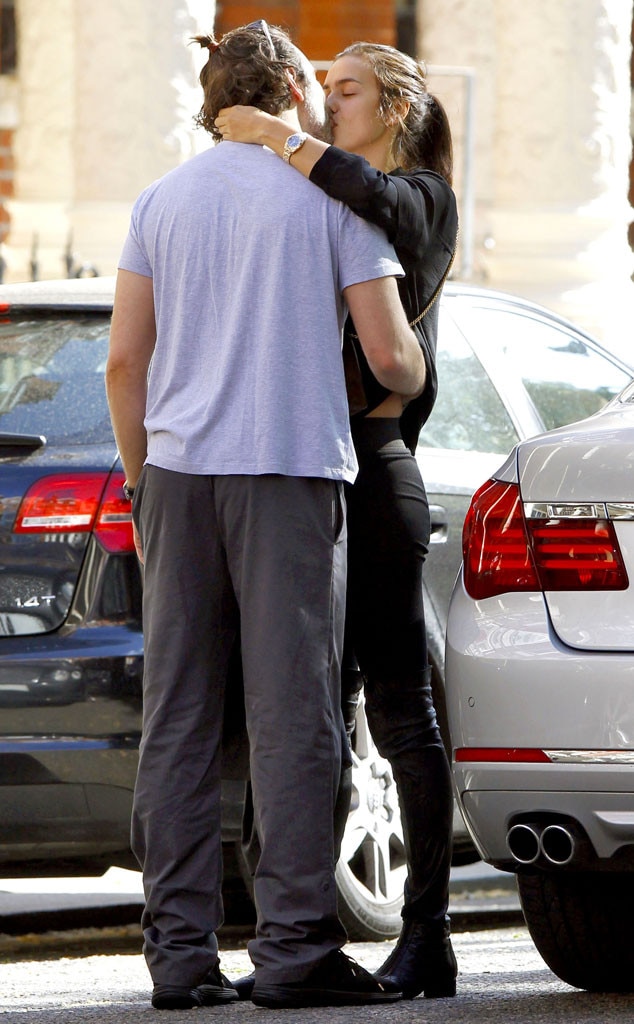 Irina Shayk and her boyfriend Bradley Cooper
Source: E! Online
Must Read: Irina Shayk got the perfect figure
Must Read: Who is Suki Waterhouse dating? Find out her affairs and relationship
Check out Irina's recent Instagram
We can only hope that the couple reveals their child's gender and name soon to everybody.
The couple is very happy about their newborn baby. We wish for the better growth of the couple's child. Best Of Luck.