The meteorologist Indra Petersons is the second name of ambition and determination and has impressed a huge mass with her personality. The lady has been the hot topic several of times for her strong and powerful voice. In addition, her personal life is no second on making the news.
We believe, in most of the cases, professions bind you with the love of your life, the perfect partner. There are also lots of exception, you sometimes find your life partner in completely different profession and same is the case of this 36-year old news broadcaster who found the perfect match out of her profession.
Indra also well-known as the TV host at CNN tied the knot with her love long time boyfriend Jake Wood, the former United States Marine Corps Scout Sniper and author.
Know more on the couples married life here in Frsotsnow.
Indra Peterson and her husband Jake Wood
The lovely couple officially became wife and husband after they tied the knot on August 10, 2013, in the Dominican Republic in a lavishing ceremony with their parents and friends to bless them a happy married life.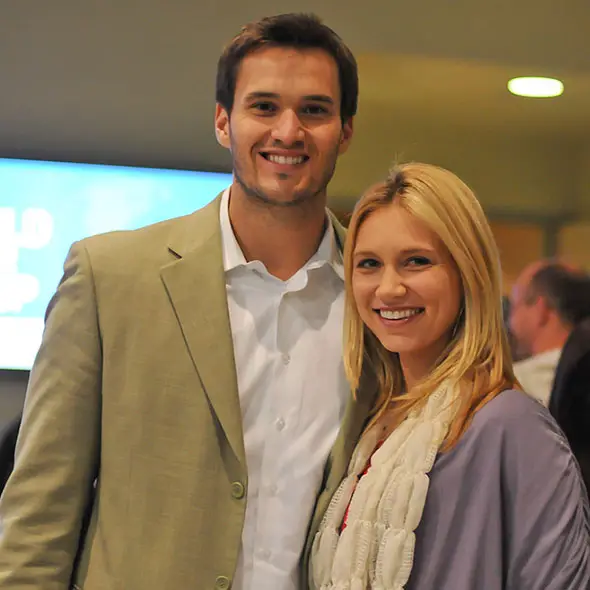 Indra Petersons and her husband Jake Wood; happily married couple for almost 3 long years
Source: Live Rampup
The couple started dating each other back in 2009. Besides this, there isn't any news on the couple's dating history as Petersons is clever in keeping her love life low profile. May be she didn't want her male fans to feel bad. Well, exaggerated by a celebrity like her! It's just a point of humor!
But from the moment their marital life became public, the couple may have felt comfortable in taking their love life in public as the couple is spotted in several places spending quality time.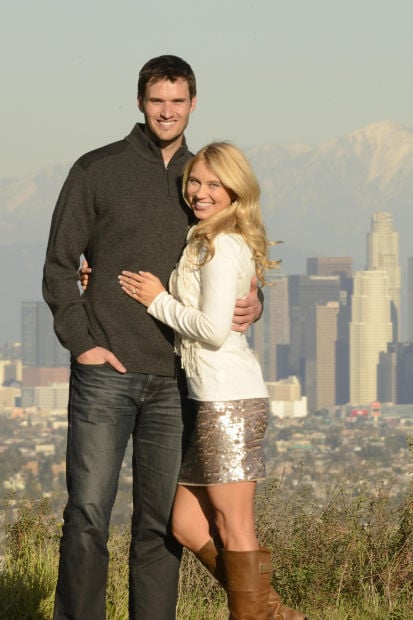 Indra Peterson with her husband Jake Wood a founder member of Team Rubicon an American NGO
Source: The Quad-City Times
These two from non-matching profession make a good match for each other, isn't it?
The couple is also no second to any Hollywood celebrity while it comes to showing love and care for each other. You will believe us after checking the couple's Instagram post.
Have a look at the posts here.
The beautiful anchor seems to miss her husband a lot, isn't it? Its' hard to stay away from your love.
Also, check one of the posts from Wood's Instagram account which he posted on the occasion of his lovely wife's birthday along with the caption,
"Happy Birthday to my adventure partner. Aging like fine wine! love you!"
Partner in every adventure of life. Partners in crime! Where ever the road takes, we will be always together, isn't it the part of marriage?
Indeed the couple is so perfect together. Getting jealous of the couple? In case you are, don't be, you too will find the love of your life sooner or later. Wait for the time!
And don't forget to check this sexy anchor on duty here in the video below.
The couple is so successful in their respective career and indeed in their love life. But something seems to be missing! Can you guess what we mean? If not, find out here.
Do the Couple have any Child?
Petersons and her husband are living a happy married life together for years now but the couple isn't still blessed with any children nor there is any news regarding adoption. Having children makes the family complete, but may be the couple don't want to hurry in it. They still have got a lot of time for this.
Well, what do you guys think on this? Don't forget to have your thoughts.
And for more updates on the couple, stay in touch with Frostsnow.