Keith Urban surely is one of the luckiest guys in the world as he can designate Nicole Kidman as his wife. It doesn't come as a surprise to us when Urban gets little possessive about his gorgeous wife. A relatable incident happened recently between Urban and Kidman pair.
Kidman happened to get massive bruises while filming 'Big Little Lies' due to which Urban got really upset. However, he handled the situation with understanding as he is proud of his artist wife. Aww! Isn't Urban such a caring husband? So how did Kidman get injured? Read the full story:
Nicole Kidman deep bruises
The HBO hit series 'Big Little Lies' star Kidman plays the role of an abusive lady who is involved in a violent relationship with her spouse. Kidman accepts that her role involves emotional and physical aspects. She didn't even realize about the wounds she got from her shooting until she went home and felt massive pain at night.
Image: Nicole Kidman showing her bruise
Source: Daily mail
Keith Urban upset of Nicole Kidman bruises and pain
However, her husband Urban got quite upset to see his wife in such pain along with the massive bruises. In fact, Urban also wanted to take a photo of her back to show her how it was covered with deep bruises. But Urban knows how things work for an artist. Kidman says:
"He was devastated seeing it, but then he would say, 'But I have an artist wife!' He knows that's how I work; I don't even notice it half the time."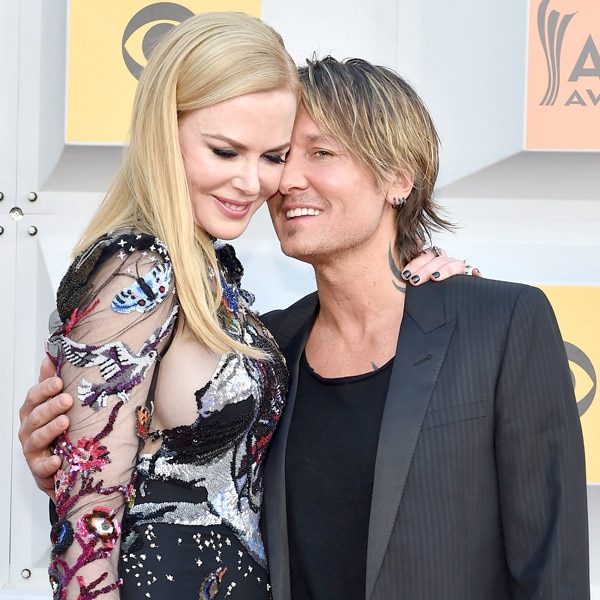 Image: Nicole Kidman and her husband Keith Urban
Source: E! online
On the other hand, Kidman says that she loves the role of her character because it is beautifully written. She also claims that working opposite of Skarsgard feels amazing.
Nicole Kidman and Keith Urban marriage
Kidman and Urban's first encounter was on the G'Day LA (An Australian event that is hosted in LA) in January 2005. The pair dated for a while and later transformed their love affair into a beautiful marriage. They got hitched on 25th June 2006 at the Cardinal Cerretti Memorial Chapel in the grounds of St Patrick's Estate, Sydney.
Watch a glimpse of Nicole Kidman and Keith Urban's wedding
Read more about Nicole Kidman and Keith Urban's first meeting
Nicole Kidman and Keith Urban children
Kidman became a mother to Urban's first daughter Sunday Rose in 2008. The pair chose surrogacy to bring their second daughter Faith Margaret Kidman into this world. She was born in 2010.
Although Kidman and Urban have been married for a decade, they still seem to be in as much love as they were in the beginning. It seems like they have a long way to go ahead as they show no hint of divorce. We convey our best wishes to the angelic couple.