Who doesn't know Kardashians? We, being the constant users of social networking sites, can at no cost deny the fact that we have been following the Kardashian family in a way or other. After all, it's all about keeping up with Kardashians, isn't it?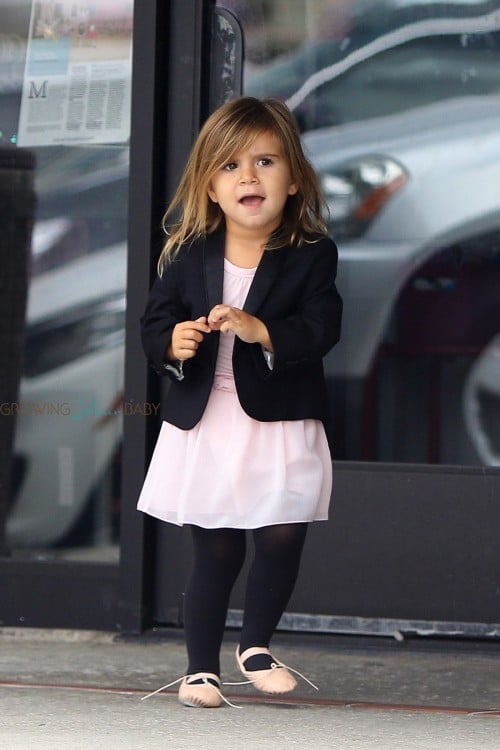 Well! today we are here to talk about Kourtney Kardashian's daughter, Penelope. Kourtney shot to fame through the reality TV series 'Keeping up with Kardashians' alongside her sisters. This show got so famous that it led to the creation of sequels including 'Kourtney and Khloe Take Miami' and 'Kourtney and Kim Take New York.'
Kourtney, whose age is 37, might have dated several men in the past, but she came out publicly about dating Scott Disick in 2006. However, the couple has had an on and off-going relationship. Kourtney has three children with Scott — two adorable sons, Mason Dash Disick and Reign Aston Disick, and a lovely daughter, Penelope Scotland Disick. Despite having three children, Kourtney never married Scott. During an interview, she said that she was tired of Scott's no-career-plans and drinking and clubbing habits.

Penelope, who is 4 years old now, was born on July 8, 2012, at the Cedars-Sinai Medical Center and her weight was seven pounds and 14 ounces at the time of her birth. It is believed that her middle name Scotland was for her father Scott.
We can already imagine her fabulous life, after all, she is not born anywhere else but at Kardashian family. She has been growing up with so much care and love from her amazing aunts. She is a very pretty child with fair complexion and strawberry blonde hair. She has a cute face and perfect eyelashes. We can definitely imagine her growing up into as diva as her mother is.
You can check out Penelope's amazing photos on her fan follower's Instagram pages keeping in mind that these are not her official accounts: