It has been over 14 years that Michael Jordan retired from the NBA. But there are very few people on this planet who do not know the name of the 54-year-old god of basketball. When the word basketball comes, then the name Jordan is always acknowledged.
Along with fame, Michael Jodan earned a lot of money throughout and after his career. Jordan's 2018 net worth is a staggering $1.39 billion. He is one of a handful of people, let alone players, in the three-comma club.
Michael Jordan in action
Source: Dailymail
Michael Jordan is widely regarded as the greatest basketball player of all time. Jordan was the most favored and popular and expensive player of his time, becoming NBA's highest-paid player twice.
But Jordan went on to earn a lot of money even after the end of his career. In the world of sports, where many top-class players go bankrupt a few years after retirement, Jordan is one of the players whose net worth went on increasing even after his retirement. We all know about Nike's shoe line Jordan that represents more than half of the basketball shoe market. Nike is also a major reason for the increase in the net worth of Michael Jordan.
Michael Jordan's Net Worth
We mentioned earlier that Jordan's 2018 net worth is more than a billion dollar. According to the current data provided by Forbes, of Jordan's $1.39 billion net worth, $1.3 billion comes from his corporate partnerships and endorsements, like the one with Nike, which is also endorsed by players like Blake Bortles, LeBron James and Tiger Woods.
Young Michael Jordan
Source: Wp
Talking about his current endorsement deals, he has multiple contracts with Nike, Gatorade, Mcdonald's, Coca-Cola, Wheaties and more. In 1997 alone, Jordan made $78 million only from his endorsements. And the amount has increased with time.
Billionaire Michael Jordan
Source: Ytmig
Jordan's net worth is mostly backed up by Nike, which generates around $3 billion a year just from the Jordan brand. The Jordan brand covers over 50% of the basketball shoe market and Jordan earned from Nike $100 million in 2016 alone. Jordan was The highest paid athlete of all time with a gross earning of $1.7 billion between 1984 and 2016, according to Forbes.
In the 15-year career in the Chicago Bulls and Washington Wizards, Jordan's total earnings were $93 million from club salaries. His top earnings as a player were $78 million in a single season in 1997. And from his endorsements, he received $117 million at today's rate during the year.
Michael Jordan's Cars
Michael Jordan seems to be a car lover as he has a collection of cars including the Ferrari 512 TR, which costs $239,900. It is his favorite car among all. He also owns a Mercedes McLaren SLR.
Michael Jordan in his Ferrari 512 TR
Source:ytimg
Jordan bought a Mercedes-Mclaren SLR 722 Edition in 2007. It was on eBay for sale in 2010. He also used drive a Chevrolet C4 Corvette with the number plate MJ 23 when he was playing for the Bulls and also signed a deal with a Chevy dealership.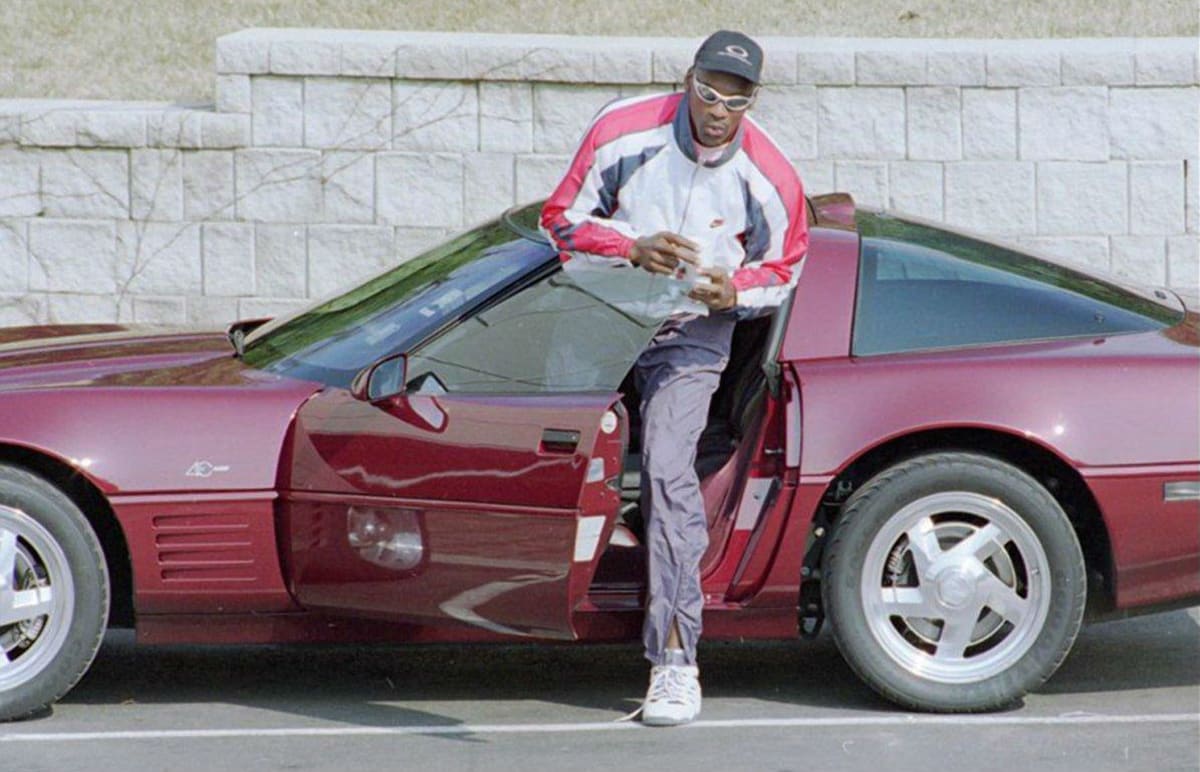 Michael Jordan in his Corvette
Source: Sole Collector
Jordan often drives a Porche 911 in red which has a retail price start from $100K. Jordan owned three cars during his career. A Ferrari 599 GTB Fiorano, which costs $209,086, is also one of his favorite rides. Besides, he owns a Range Rover and a Rolls Royce.
Also Read: Michael Jordan's ex-wife Juanita Vanoy; Know her Current Affairs and Reason for Divorce
Michael Jordan's Salary
Michael Jordan is the greatest and most famous player of his time. In his 15-year career, he was the highest-paid player twice. His total career salary was around $90 million. However, his salary was not his main earning. He earned much more from his corporate partners.
Jordan, with his $100 million-a-year earning from Nike, tops Lebron James when it comes to endorsements.
Also Read: Michael Jordan Married Yvette Prieto and living happily as husband and wife with their children
Michael Jordans House, Investments, and properties
Michael Jordan lives in Florida where he designed his own house for which he bought the land for $4.8 million and paid $7.6 for the construction. The house was completely ready after 18 months of work and features 11 bedrooms, a basketball court and a lavish workout facility. The mansion is valued at $12.4 million.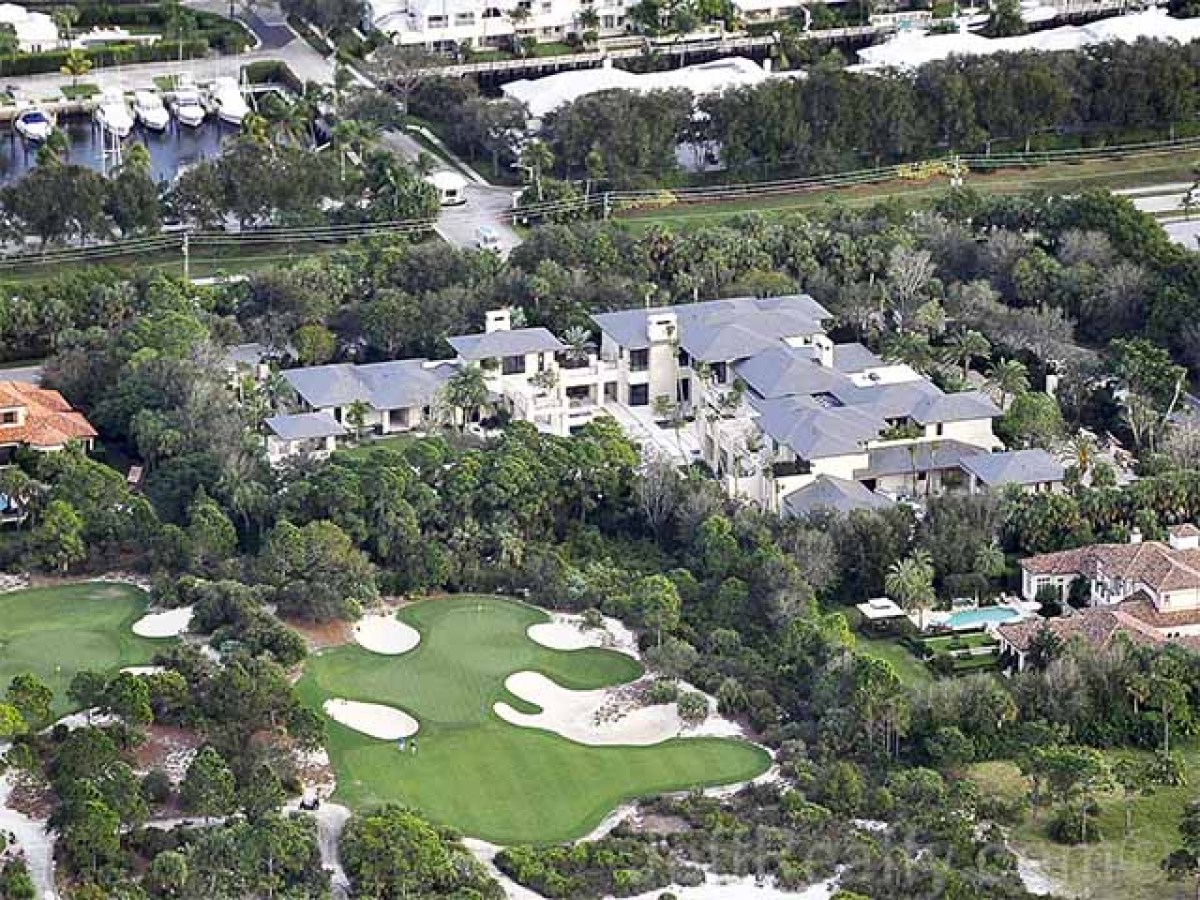 Michael Jordan's Florida home
Source: HuffPost
Michael Jordan also made a huge investment in the NBA's Charlotte Hornets in which he was 90% stakeholder and the team was valued at $175 million. The team's current value hovers around $780 million.
Charlotte Hornets Team
Source: Jlinportal
Michael Jordan's 56,000 sq ft Chicago house was originally listed for sale for $29 million in 2012. The house features nine bedrooms, 15 bathrooms, fitness studio, card room, a basketball court, and a tennis court. Later, after four years without any response from buyers, the house was listed for $14,855,000.
Here is a Vlog of Michael Jordan's Chicago house. His real-estate agent told Maxim magazine that the buyer would have a privilege of owning every edition of Air Jordan sneakers after 2015.
Video: Inside Michael Jordan's House in Chicago: Vlog
Jordan bought a house in North Carolina for $2.8 million in 2013. It has an area of 12,310 sq ft with 7 bedrooms and eight bathrooms. The house doesn't have a basketball court but has a very nice swimming pool. The property was originally listed for $3.99 million in 2011 and later, in 2012, the house was relisted for $3.49 million due to bank issues.
Jordan's North Carolina house
Source: Dailymail
Jordan also owns a car dealership which works with Ford and Nissan companies. Jordan has also made his investments in restaurants and owns seven restaurants.
Also read: Pierce Brosnan Marital Relationship With Wife Keely Shaye Smith: Also Know His First Wife