You might not feel amazed when we talk about a high net worth of a YouTuber as it is not a new thing these days. We already know the tremendous amount of cash a successful YouTube star makes. But, have you ever wondered how much money does Yousef Erakat makes? If you are having trouble recognizing Yousef's name, then his YouTube name DoseofFousey might ring your bells.
Undoubtedly the successful YouTuber has a very high net worth and annual income. Let's get the details about his career and awards right here:
Yousef Erakat Net worth and Salary
Yousef Erakat has an amazing net worth of $3 million. His annual income is also equally very high. He is a YouTube Vlogger who has a huge fan base and makes a lot of money from his Youtube videos.
Yousef Erakat
Source: Time
However, you might be interested to know that he is not just a Vlogger, but also a rapper, actor, prankster and a good comedian. Damn! Isn't Yousef a multi talented guy? He sure is.
Also Read: American YouTuber Rachel Levin Net Worth and Career
Yousef Erakat successful career
Although Yousef is a renowned entertainer right now, he started his career on YouTube as a fitness expert. His early videos included various workout tips and guides. Later, he started following the famous Tony Harton's fitness routine and started giving pre and post reviews.
Because of his increased popularity, he became successful in gaining the 3rd position on the 40 Inspiring Muslims Under 40 list by MBMuslima Magazine.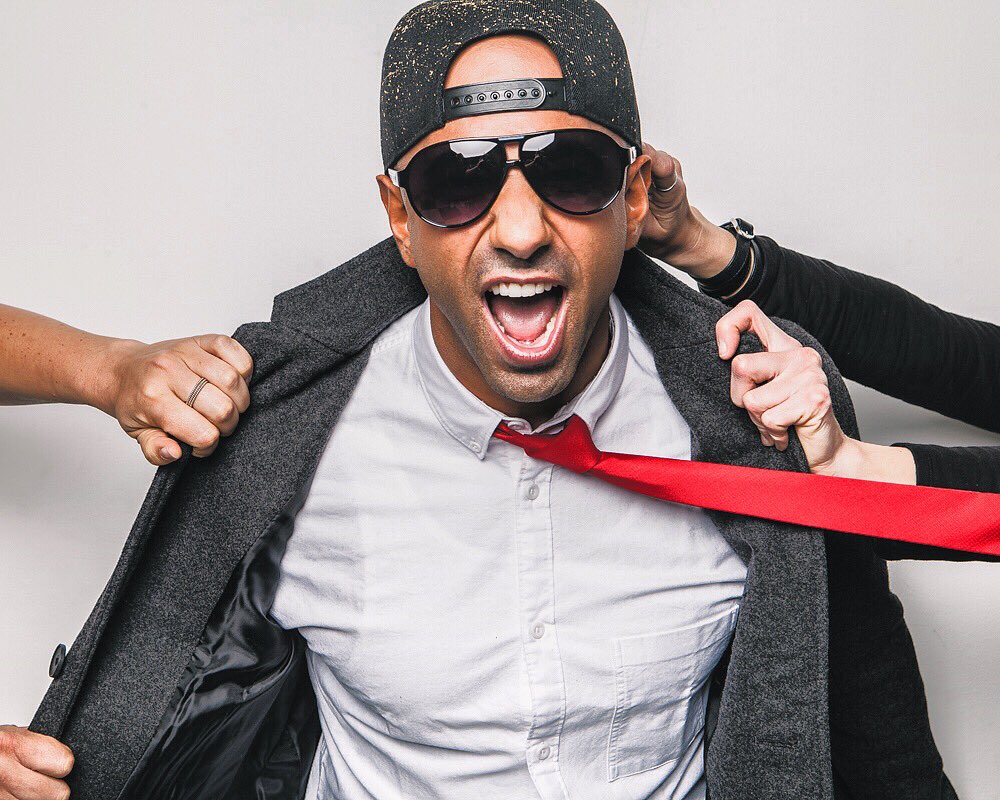 Yousef Erakat
Source: Scoop nest
His first single 'Prideland' was released in 2015 and its music video came out later on DOSEofFOUSEY, his Vlog channel.
Yousef Erakat's PrideLand
Source: YouTube
His popularity grabbed a lot of attention. He even got the opportunity to promote protein bar of Quest Nutrition Company. In order to promote the bar, he pranked by throwing a pie on some famous personalities' face.
Yousef Erakat on stage
Source: Genius
He was signed by Creative Artists Agency in October 2015. In 2016, he went on 'Roman vs Fousey Tour;' with star Roman Atwood who is also his friend. Just in case you don't know, Yousef's YouTube subscribers crossed 10 million in June 2017.
Yousef Erakat lavish Lifestyle, House and Car
Can you imagine what things you can do if you had net worth just like Yousef's $3 million? Well, we aren't sure about you, but Yousef is making sure to live a life of luxury.
On 3rd October 2015, he fully transformed his BMW 435i. Nike lover Yousef even changed his car's color into his favorite mix just like his Nike shoes.
Take a tour around Yousef Erakat's new house:

Yousef Erakat movies and awards
Apart from videos, Yousef has appeared in various movies like 'Twin Blocked', 'We Love You', 'Boo! A Madea Halloween', 'Boo 2! A Madea Halloween', and so on. He has been nominated for various awards and won Streamy Awards multiple times.
Yousef Erakat holding his award
Source: Zim bio
Overall, Yousef Erakat's career and achievements are pretty impressive considering the fact that he is just 27 years old. We totally know that this talented man has a long way to go who will surely raise his net worth and income.