Tommy Wiseau is an American actor and filmmaker best known for his work as a director and producer in 2003's film The Room. Though the movie is considered as one of the worst movies ever made, his performance in the film was highly appreciated. He is also recognized for his work as a director in Homeless in America, which is a 2004 documentary film.
Despite being a very well known name, the actor cum filmmaker has a very controversial past. There are many topics to talk about him when it comes to his early life. In interviews, he claimed that he previously lived in France and also has a family.
But the details he provided are not accurate, and he is said to have lied to the public about his age and birthplace.
The actor has kept his personal life as secretive and possible. And today we are going to take a look at the controversial actor's career, awards, and net worth.
Tommy Wiseau career and awards
Tommy's first ever work in the film industry is his work in 2003 film The Room. He directed, produced, wrote and acted in the movie. He portrayed the role of Johnny, and it has been dubbed as the worst film ever made.
Initially, the movie which is based on an unpublished novel by the actor himself was played only at one theater in California. It is hard to believe but the budget of the film is $6 million, and it looks like something that a student made for his school project.
Watch Trailer to The Room.
However, with time, the name started gaining a lot of exposure and later also gained a massive cult following.
Later on, he worked on numerous other projects like Homeless in America and The House That Drips Blood on Alex, which is a horror film and was released in 2010. Some of his other works are Samurai Cop, Samurai Cop 2: Deadly Vengeance, Best F(r)iends, and many others.
Apart from films, he has also worked in many TV shows and has also starred in a YouTube series called Tonny Explains it All. many others.
CAPTION: Tommy Wiseau with actor James Franco
SOURCE: Uproxx
Moreover, talking about the actor's achievements, he won a New York International Independent Film and Video Festival Award in 2004 for Homeless in America followed by another one in the same year for his work in The Room. In 2010, he won a Harvard's Ivory Tower Filmmaker of the Year Award.
Net worth and salary of Tommy Wiseau
As mentioned above, Tommy is a very secretive person. When he was asked about his personal life during an interview, he said,
I think private life should be private life, the professional life should be the professional life, and that's where I stand, and I have right to do that.
So, there is not much information regarding his personal life and earning available about him.
Some sources claim that he has an estimated net worth of $500 thousand. His first yet the worst movie has a massive cult following, but we are unsure how much the film was able to make.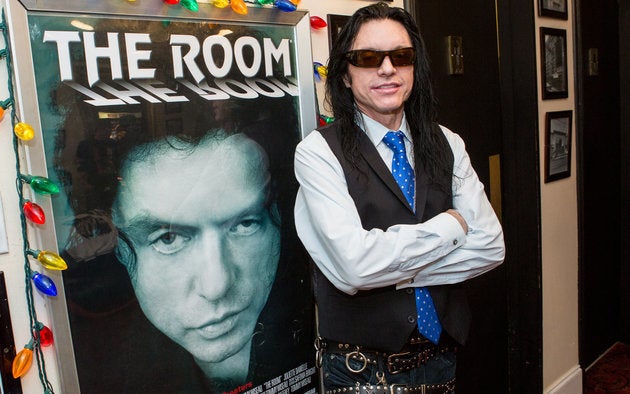 CAPTION: Tommy Wiseau
SOURCE: Huffington Post
Talking about the movie, its budget was 6 million dollars which is very high.
We hope that the mysterious actor soon opens up about himself as it would be fascinating for his fans to get to know him better.
For updates, be in touch with Frostsnow.com.