We have always seen businessmen and artists getting rich. But it is hard to imagine that someone can get rich as a bodybuilder. Rich Piana, however, has done it.
Rich started his bodybuilding career early on in his life. He won Mr. Teen California at the age of 18 and was named Mr. California in 1998. He worked as a model and starred in different advertisements and series as well. He was so huge that he once appeared as The Incredible Hulk in the TV series Scrubs. He also spent his final years as an internet personality, courtesy social media. Keep reading to know more about Rich Piana's net worth:
Rich Piana's Biography
Rich Piana was born on 26th September 1971 in Glendale, Los Angeles, California. After becoming successful as a bodybuilder, he started his own nutrition business named Rich Piana: 5% Nutrition.
Rich Piana showing off his Biceps
Source: Tiny Pic
Piana started bodybuilding at an early age of 15. He admitted that he had used anabolic steroids for 27 years on the internet. he said that he got into steroids after losing his first competition.About his experience with drugs, Piana simply says:
"If you have the choice to stay natural or do steroids, stay natural."
He added that the use of steroids will only hurt the body over time. He died on August 25, 2017, when he was just 45. The autopsy revealed that he had a heart attack.
Rich Piana's Career
Rich earned his wealth from many sources. His main focus was on bodybuilding. However, he also made money through acting, modeling and his own nutrition business.
He had his own site where he sold bodybuilding products. rich was also active on social media. His YouTube subscription was over 1 million.
Rich Piana's Net worth and Salary
You might have already guessed about how rich he is. Well, his net worth is estimated to be $2.5 million. His nutrition business was generating around $3.6 in revenues annually. He had 35 people under his employment.
Rich Piana in one of his advertisement
Source: Rich Piana
He also earned most of his money from his appearances on Television as well. His YouTube channel played an important role in increasing his net worth.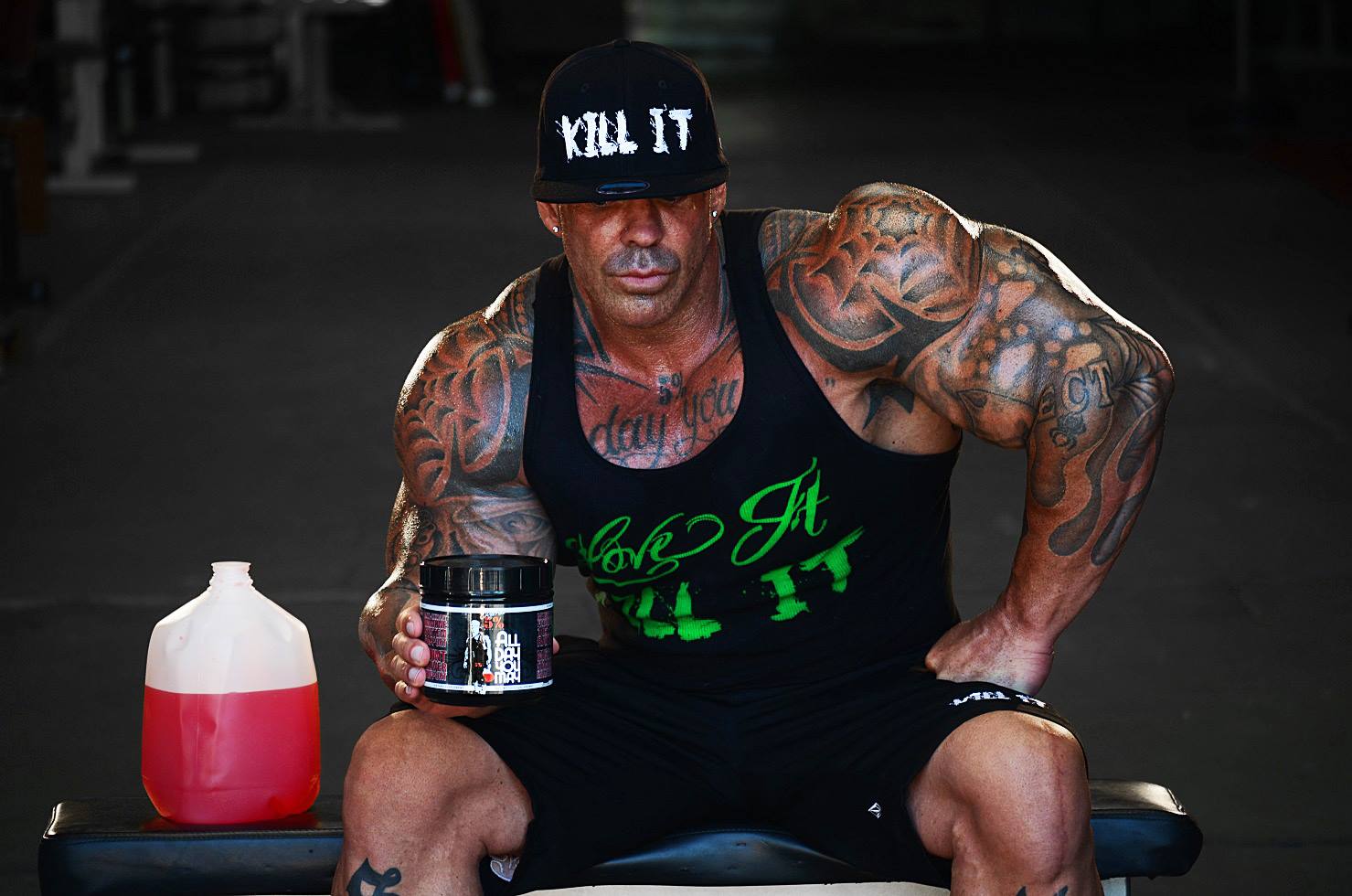 Rich Piana promoting his products
Source: Price Low
Even though he is no longer with us, his fans adore him for his honesty and dedication to his profession.He was and always will be an inspiration to those who love bodybuilding.