Who does not want to be successful in life? Everyone wants, right? But not everyone can reach that point of success. Well, Jon Sopel, unlike many is a television personality who has successfully earned himself a lavish lifestyle through his hard work and dedication.
He is a popular British television presenter and correspondent of the BBC's international news channel, BBC World News and is currently serving as the North America Editor for BBC. Sopel is also a former chief political correspondent for BBC News 24.
A lot of people are wondering to know about his successful career and how the 58-year-old journalist success in his life. Well, in this section, we are going to talk in detail about his salary, net worth, awards, and achievements, just stay with us.
Must Read - Jon Sopel and his Wife Linda Sopel Married since 1988; Know about their Married Life
Jon Sopel's Career: The Reason For His Success
After years of his graduation from Southampton with an 2:1 honors degree in politics, he became the President of the Students' Union for the National Organisation of Labour Students where he served for a year from 1982 to 1983.
Before joining BBC in 1983, he was a freelance writer, broadcaster, and producer for BBC Radio Solent. Later, he went onto become the chief political correspondent for BBC News 24 and then he spent three years as the BBC's Paris correspondent.
BBC News 24 television presenter Jon Sopel
Source: thetvroom
Later in 2005, he joined The Politics Show on BBC One as the program's main presenter replacing Jeremy Vine. The show ended in December 2011 and was replaced by Sunday Politics in January 2012.
Sopel also co-presented the BBC News Channel on weekday afternoons between 2 pm and 5 pm along with Louise Minchin and along with Emily Maitlis on Mondays.
Co-stars of BBC News 24 Jon Sopel and Louise Minchin
Source: dailymail
During major political stories like elections, Sopel reported on location for the BBC News at One and BBC News Channel. He made occasional appearances on BBC One news bulletins being a relief anchor. In his 16 years with the BBC, he appeared on PM on Radio Four, BBC News at One, Breakfast News, BBC News at Six and BBC News at Ten.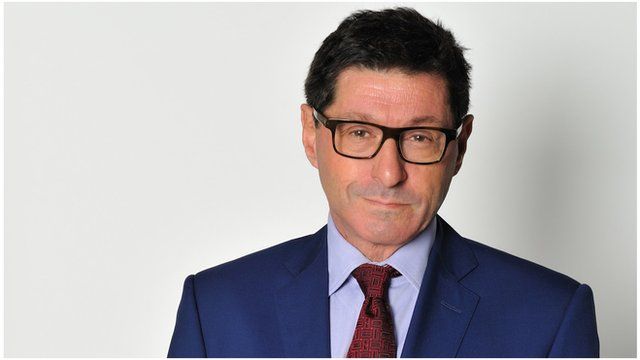 Jon Sopel
Source: bbc
In October 2012 it was announced that Jon Sopel would present the new program of his own, Global with Jon Sopel on BBC World News. In January 2014, Sopel had an interview with the Emir of Dubai, Sheikh Mohammed bin Rashid Al Maktoum.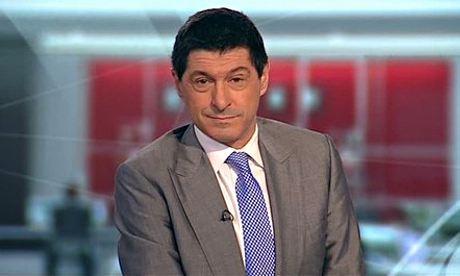 Jon Sopel
Source: thetvroom
In the following year, after his predecessor, Mark Mardell became a presenter for BBC Radio 4, Sopel was appointed the BBC's North America Editor.
Salary, Net Worth And Awards
Talking about his awards and achievements, Sopel was voted Political Journalist of the Year by the Public Affairs Industry in 2007. He was also awarded an Honorary Doctorate of Letters by the University of Southampton in 2011.
Additionally, in 2013, Sopel was shortlisted for National Presenter of the Year at the Royal Television Society's Television Journalism Awards 2011/2012.
Professional BBC journalist Jon Sopel
Source: rackcdn
With his talent, hard work and journalism skills, Jon Sopel have been adding more dollars to his bank account every passing day. Though his salary and net worth is yet to be revealed, his salary is estimated to be no less than a million per year.
Video: Jon Sopel Live The Story for BBC World News
We wish him all the very best for his future and we hope he meets more achievements in his life.
For more updates, stay tuned to Frostsnow.