If you are an NBA fan, you might already know who J. J. Redick is. However, if you aren't quite familiar with him, you might be fascinated to know that Redick is a gold medalist basketball champ. Redick's professional life is quite open. His wins, losses, achievements, and awards make a lot of his fans wonder about his net worth.

If you are also curious to know how much money the 33-year-old champ makes, then you have come to the right place. Redick's net worth is as high as $26 million. Annually he earns $7 million as salary. All of his win prizes, contracts, endorsements, etc. has helped him accumulate such huge amount. Find out more in details:
J. J. Redick's amazing career and awards
Pro basketball player Redick is a 1984 Tennessee-born. He represents 6'4' shooting guard in his team. He won Virginia state championship while he was in the Cave Spring High School and also became the All-American MVP of the McDonald. In 2006, he became the National College player of the year.
J.J. Redick
Source: Clipper holics
Among all the success Redick has gained a reputation as a basketball champion, a huge credit goes to Duke Blue Devils. He became the Consensus first-team All-American twice, ACC Player of the Year twice, First-team All-ACC two times, and ACC Tournament MVP twice as well.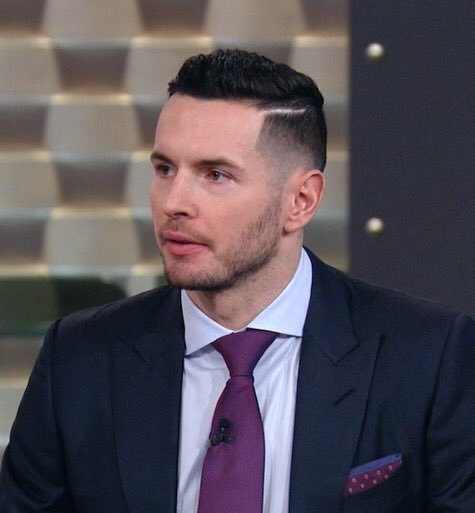 J.J. Redick
Source: Twitter
Redick has become the recipient of the Adolph Rupp Trophies two times. After Redick got retired from Duke, he was signed by the Orlando Magic in 2006 NBA Draft. From 2006 to 2013, Redick played for the Magic after joining Milwaukee Buck.
J.J. Redick
Source: Clutch Points
In 2013, Redick signed a four-year long contract with the Los Angeles Clippers worth $27 million. Besides, he has also been the member of the USA Basketball Under-21 Team and won gold medals during the World Championships.
Watch best of J.J. Redick highlights:
Redick joined the Philadelphia 76ers in 2017 after he signed a one-year long contract worth $23 million with the team on 1st July 2017.
J. J. Redick houses
NBA star Redick has a lavish lifestyle. He owns houses at multiple places. In 2016, he listed his Austin haven on the market for $4.995. It is an Italianate style villa which covers an area of 10,000 square foot. It consists of six bedrooms and nine bathrooms and stands tall over an acre of land.
Source: J. J. Redick NYC duplex
In the same year, he bought a Dumob in NYC at 51 Jay Street. The 2,058 square foot duplex was bought by Redick for $4.25 million.
If you have ever watched J. J. Redick play, you will say that he is one amazing player. A huge credit of Redick's net worth goes to his hard-work and passion. We hope he finds more success in coming days.
For more updates, tune into Frostsnow.