Amber Heard's marriage and divorce settlement with her ex-husband Johnny Depp has been extensively covered by the media outlets, and mercilessly splashed across headlines. By now, everybody knows that Johnny Depp reportedly physically abused his wife of 18 months, causing her to obtain a temporary restraining order against him.
All are wondering about the details of the pair's divorce settlement and want's to know how much are their net worth after the divorce. Let's learn about their love life and divorce story in detail. Just stay with us.
Amber Heard And Johnny Depp's Marriage And Divorce Settlement
The 31-year-old Never Back Down actress first met the 54-year-old actor, producer, and musician, Johnny Depp while filming The Rum Diary in 2011, after which they started dating and began living together.
After four years of dating, the pair finally were married on 3 February 2015 in a private civil ceremony at their home in Los Angeles.
Amber Heard and Johnny Depp wedding in Depp's house
Source: People
Unfortunately, on 23 May 2016 Amber filed for the divorce against her husband citing Depp's abusive behavior as the reason behind her decision. Their divorce was finalized earlier in January 2017.
Must Read - Amber Heard dating a new boyfriend Elon Musk after her divorce from Johnny Depp.
Johnny Depp abused his wife Amber Heard physically
Source: mirror
After the divorce, the pair divided up their assets. According to court documents, the actress also got their two dogs Pistol and Boo in the settlement.
Amber Heard kept her horse after the divorce settlement with ex-husband Johnny Depp
Source: Daily Mail
The Rum Diary actress also kept a horse and two cars - a 2015 Range Rover and 1968 Ford Mustang.
Amber Heard poses in her worthy car
Source: Amazon
On the other hand, the Pirates of the Caribbean actor kept all his properties, including properties in Los Angeles, Kentucky, France, and the Bahamas. Additionally, he also kept 42 vehicles including, cars, bikes, boats and golf carts.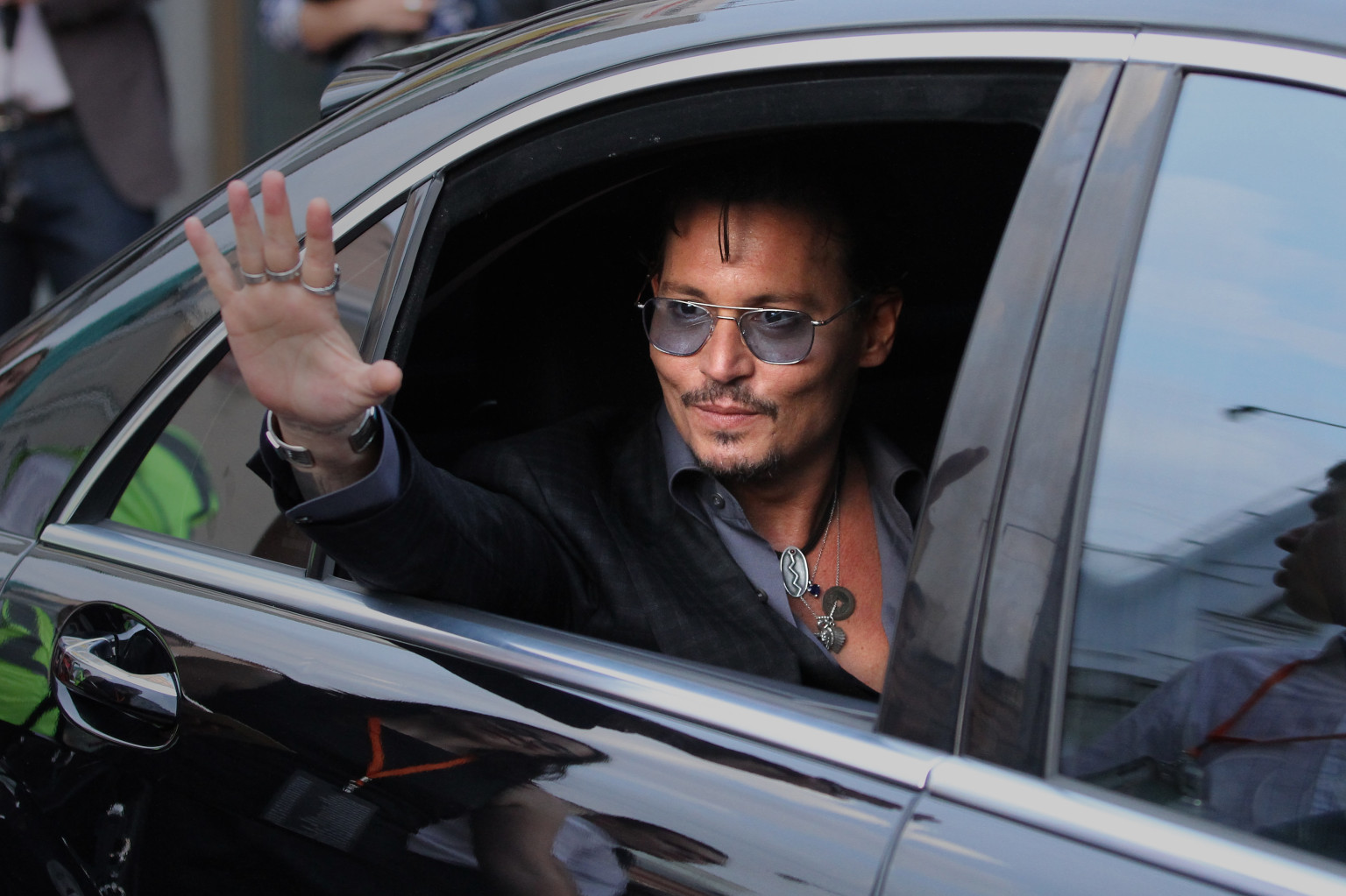 Johnny Depp in his worthy car
Source: Huffington Post
The documents also showed Depp agreeing to pay Amber $7 million as for the divorce settlement. Besides, Amber also reportedly promised to donate all the money to the charity to the American Civil Liberties Union and the Children's Hospital Los Angeles in 2018.
Divorced husband and wife: Johnny Depp and Amber Heard
Source: mirror
Well, having agreed to pay Amber $7 million, Johnny Depp still has the net worth of about $400 million, however, Details on Amber's net worth is still uncertain.
Updates On Amber Heard Net Worth: $ 9 Million
Not long ago, Amber Heard's net worth was a subject of contradiction. There were no reports concluding the exact fortune Amber owned. Besides, divorce settlement with her husband Johnny Depp had made the details regarding her assets even more complicated.
But as of 2018, all the confusions regarding her net worth seems to have cleared up. As per Celebritynetworth, Amber's net worth is estimated at $9 million. Well, not to mention, the sum also includes the fortunes she got after the divorce settlement.