The US-based Wal-Mart Store's president and chief executive officer (CEO), Doug McMillon is recently in the headlines. The 50-year old Memphis-born American business received a 13% increase in total compensation to $22.4 million in the fiscal year ended January 31. Doug, who started his career in business in the early 1990s, is one of the well-recognized faces in the retailer market in today's date.
With years long career in the retailers market, Doug has made a good fortune to lead a wealthy lavishing life. Let's find out how much the American business man makes per annum along with his career, salary, and awards here in Frostsnow.
How much does Doug McMillon make per annum
In the fiscal year, 2015 ended on January 30, Dough made a total of $21.8 million as compensation, which showed a growth of 13% in the last fiscal year 2016, ended January 31, making his compensation a total of $22.4 million.
The CEO and President of Wal-Mart Store Inc., Doug's total compensation in the fiscal year ended in 2016
Source: 1salary
So, as per resources, Doug makes around 22 million a year with the post of CEO of Walmart Stores Inc. and it's growing in each fiscal year.
Doug McMillon Net Worth and Salary
The President and CEO of Walmart Stores Inc., Doug has an estimated net worth of $40 million in 2017 and with elevating compensation each year, Doug is on his way becoming one of the richest business men in the world.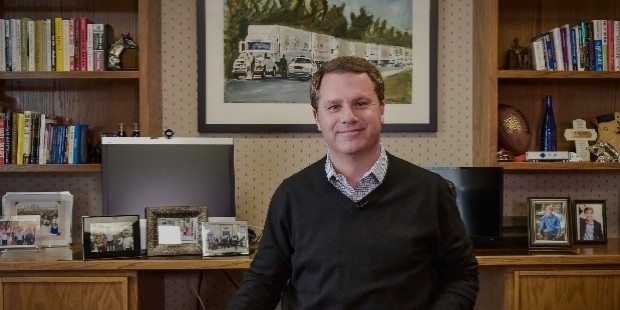 The Presiden and CEO of Wal-Mart Store Inc., Doug McMillon has an estimated net worth of $40 million
Source: Success Stories
Doug receives a salary of $4.8 million as the President and CEO of Walmart Stores. Well, it's no wonder as Walmart falls in the list of one of the richest retail company in the world.
This is indeed a huge money! One must go through long years of successful career to reach this height.
Doug McMillon: President and CEO of Wal-Mart Store
Born and raised in Jonesboro, Arkansas, Doug has worked for Walmart throughout his career. Doug first joined the company at the age of eighteen as a buyer, then moved into the management and finally went onto become the CEO in 2014.
Doug McMillon became the CEO of Walmart in 2014
Source: YouTube
In the early 1990s, Doug joined Walmart as a buyer and a merchandiser, dealing in foods, furnishing, clothes, and crafts and later worked as a general merchandise manager.
On August 4, 2005, Walmart promoted Doug in the post of president and CEO of Sam's Club. During his tenure with Sam's Club, Doug incorporated what The Wall Street Journal called treasure hunts such as diamonds necklaces and wine vacations.
With three years of involvement with Sam's Club, in February 2009, Walmart officials moved Doug from Sam's Club to Walmart's international division, Doug focused on improving in existing markets with Canada, United Kingdom, China and the United Staes of America. The Walmart officials noticed the integration of sales up to 29 percent during Dough's tenure.
In February 2009, Walmart officials moved Doug from Sam's Club to Walmart's international division
Source: Wikipedia
When Doug first became the head of the managerial division of Walmart, the company had more than 3,300 stores under the name Walmart in a total of 14 countries, which later elevated to 6,300 stores in 26 countries by late 2013.
CEO of Wal-Mart Stores
Walmart announced that Dough would join the company's board of directors on November 25, 2013, and would replace Mike Duke as Walmart CEO on February 1, 2014. He then went on to become the fifth-ever chief executive of Walmart.
Doug took over the company at the time of increased competition from rivals such as Costco and Amazon and slowing growth of the company. But within two years of his tenure as of chief-executive, Doug boosted Walmart's commitment to e-commerce and even raised it's workers wages. Doug stated this move would be helpful in purpose to,
Make the worker committed towards the welfare of the company and better customer service as well as for better footing in a changing retail market.
In February 2015, Dog announced that Walmart would invest an additional $2.7 billion in higher associate wages including raising its lowest wages from $9 an hour to $10 an hour. Doug made it a long-term goal of Walmart with a motive to increase investments in e-commerce which, too, worked out.
Doug McMillon with the former CEO's of Wal-Mart Stor Inc., Lee Scott, Mike Duke, Rob Walton, and David Glass
Source: Walmart Corporate
In December 2016, Doug joined hand with a business forum lead by the current 45th running president of the United States of America, Donald Trump.
With years of association with Wal-Mart Stor Inc., Doug has made a good fortune and along with it has won international recognization.
Dough McMillon Awards
Doug was named in the list of World's Most Powerful People consecutively for three years; 2014, 2015 and 2016, where he ranked No. 29, 32 and 27 respectively.
In 2015, ExecRank ranked Doug No.4 on the list of top CEOs for large companies in the world.