Musician Paul Rodgers is a renowned singer. He has been ranked 55th position in top 100 greatest singers of all times by Rolling Stone Magazine. Rodgers hasn't revealed about his salary but this talented man has a jaw-dropping net worth of $14 million. Yes, you read that right. However, his riches aren't inherited. Rodgers has worked really hard to reach up to where he is today. Let's find out more about him.
Paul Rodgers is forever stylish
Rodgers is a man of a style. He is either dressed in neat formals or casual that suit his personality. The ornaments that he wears are something makes it hard to take our eyes off. They look quite a masterpiece and equally expensive as well.
Image: Paul Rodgers
Paul Rodgers' glorious career
Looking at Rodgers' $14 million net worth, we can already imagine how glorious his career has been. Since 1968, Rodgers has not only produced but also written and recorded 30 albums. He has been successful in selling more than 90 million records. He is the founder and member of three bands who gained recognition worldwide. They are Free, Bad Company, and The Firm. Till date, Rodgers has performed with some amazing singers such as Jimmy Page, Brian May, Jeff Beck, Joe Walsh, Buddy Guy, David Gilmour, Charlie Watts, Slash, Nils Lofgren, Bryan Adams, Stax Recording artist Sam Moore, The Four Tops, etc.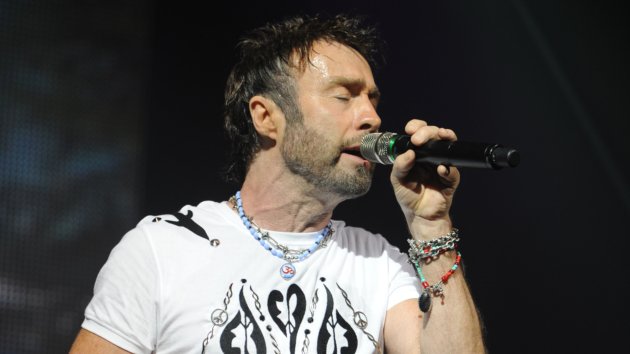 Image: Paul Rodgers
Paul Rodger's career in beginning days
He gained fame after he formed the band 'Free' in 1968. The band released four hit list albums among which 'All Right Now' was number one hit among 20 territories. From 1968 to 1973, Rodgers played at more than 700 live shows around the globe. He also performed at the England's Legendary Isle of Wight Festival. From 1973 to 1982, Rodgers formed 'Bad Company' band. During that time, he released 6 Multi-Platinum Albums which included classic rock songs such as 'Can't Get Enough', 'Feel Like Making Love', etc. In 1983, Rodgers released 'Cut Loos' which was his first solo album. He formed another band named 'The Firm' with Jimmy Page in 1984. Eventually, Rodgers found more success in coming years. He very actively performs at concerts and stage shows even at present. Despite the years, Rodgers still has that magic in his voice and even today he doesn't fail to win the heart of the audience.
Video: Paul Rodgers' 'Feel Like Making Love'
This is how amazing Rodger's career has been. Thus we can say that Rodgers definitely deserves his net worth of $14 million.