It's time to congratulate Hollywood couple, Jeffrey Dean Morgan and Hilarie Burton. You may ask "why?". Well, they are already parents to an adorable son Augustus and now the pair is excepting their second child. What could be the better news than this to congratulate this couple who has been dating since 2009.
Jeffrey Dean Morgan is a professional American actor who is widely known for his role as Negan on the popular American television series The Walking Dead. His long-term girlfriend, Hilarie Burton, meanwhile, is an American actress and producer who gained recognition after her appearance in the movies, Our Very Own, Solstice, and The List.
Let's get inside the personal life of the pair and learn the story in detail. Just stay with us.
Must Read - Revealed: What is Hilarie Burton, who portrayed Peyton Sawyer in One Tree Hill, doing these days?
Jeffrey And Hilarie Are Excepting Their Second Child
Surprise!!!
Hilarie Burton and Jeffrey Dean Morgan are expecting their second child together. The One Tree Hill star announced her pregnancy debuting her baby bump as she attended the 2017 Emmy Awards' red carpet in Los Angeles on September 17 with her long-term boyfriend.
Boyfriend and girlfriend: Jeffrey Dean Morgan and Hilarie (pregnant Hilarie flaunted her baby bump)
Source: usmagazine
Hilarie's former One Tree Hill co-star Barbara Alyn Woods also told the media exclusively about the pair's expanding family. Barbara bumped into Morgan at the star-studded event where the Supernatural actor, Jeffrey told her about the pregnancy news.
Video: Hilarie Burton Is Pregnant, Expecting Second Child With Jeffrey Dean Morgan: See Her Baby Bump!
We are eagerly waiting for the birth of their baby.
Besides, Jeffrey and Hilarie are already parents to a 7-year-old son named Augustus whom the couple reportedly welcomed in March 2010.
Hilarie Burton and Jeffrey Dean Morgan with their son Augustus
Source: her.ie
The family of three is living happily together in upstate New York, far away from the bright lights of Hollywood.
Are Jeffrey And Hilarie Married?- Their Dating Life
Both Jeffrey and Hilarie are once divorced. The Grey's Anatomy actress was previously married to Ian Prange whom she was in a marital relationship for five years, however, they eventually divorced in 2009.
Divorced husband and wife: Ian Prange and Hilarie Burton
Source: frame10
On the other hand, Batman v Superman: Dawn of Justice star was previously married to an actress Anya Longwell from 1992 to 2003.
Divorced husband and wife: Jeffrey Dean Morgan and Anya Longwell
Source: toocurioous
After going through an unsuccessful marital relationship, both the actors Jeffrey and Hilarie are indulged in a love affair and are reportedly dating since 2009.
Do you know an interesting thing? While Jeffrey doesn't wear a wedding ring, Hilarie has been spotted with a stunning diamond ring on her ring finger on various events.
Check it out.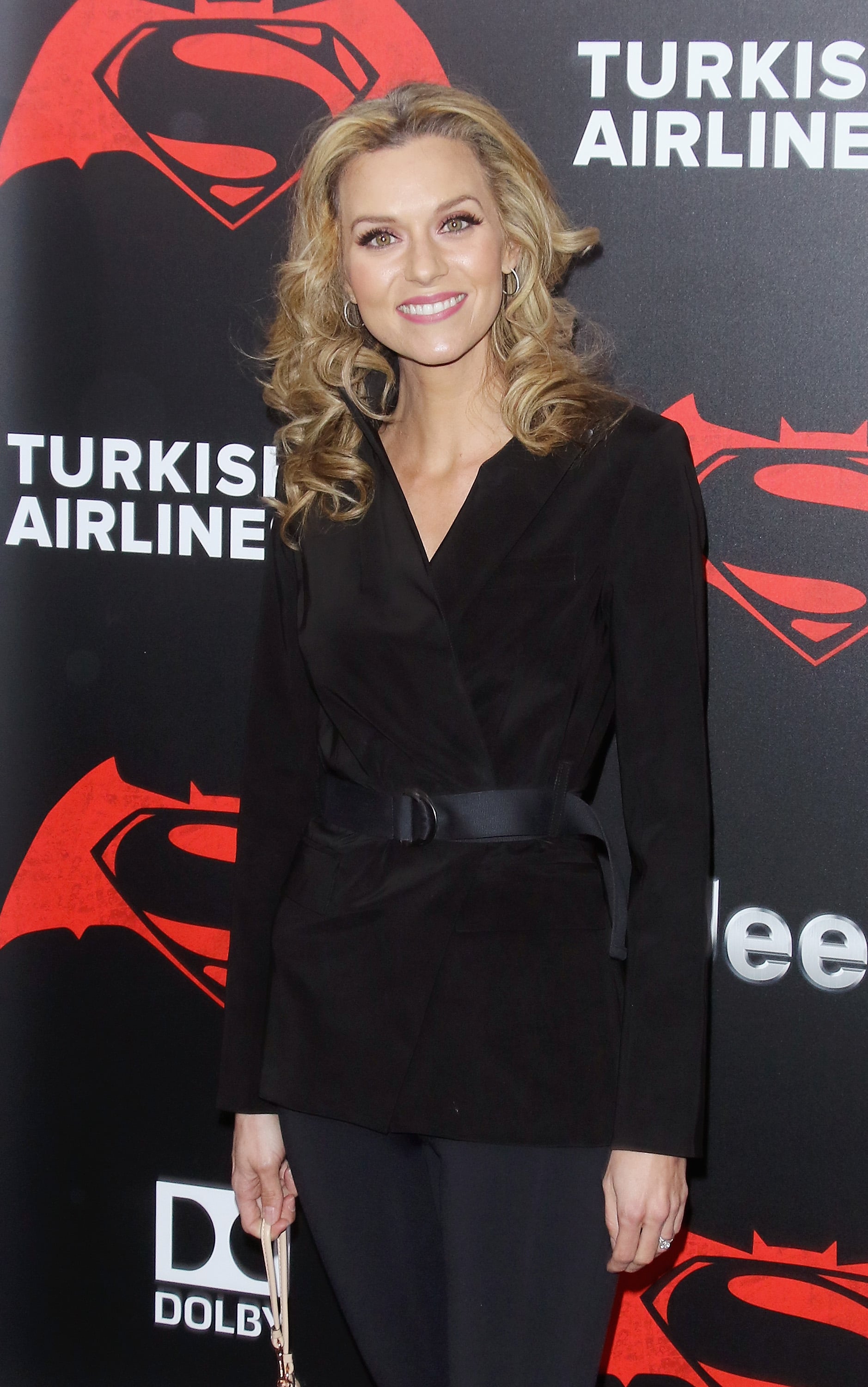 Jeffrey Dean Morgan's girlfriend Hilarie Burton with a diamond ring (possible wedding ring)
Source: popsugar
So what's the deal here? Are the two engaged or already married? Well, even if they are married, the couple hasn't spoken about it till date.
For more updates, stay tuned with Frostsnow.