Heidi Montag and her husband Spencer Pratt are expecting their first child together. Heidi and Spencer have been married for over eight years. The couple revealed the news on Wednesday to US Weekly and they are expecting to have the baby on October 19. And Heidi is three months pregnant.
Heidi Montag and her husband Spencer Pratt are the former Celebrity Big Brother housemates. They met at the show for the first time and got along and fell in love.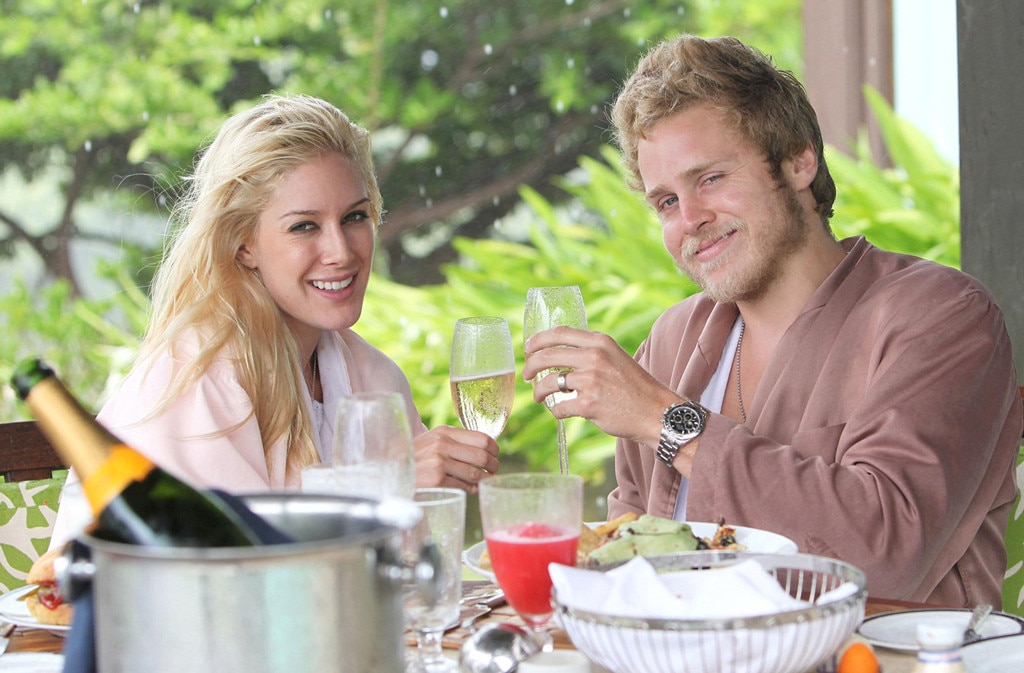 Image: Heidi Montag and Spencer Pratt
Source: E! Online
According to Heidi's husband Pratt, the pregnancy was a planned one and the couple seems to be really excited. Pratt said
Heidi has wanted to be a mom since the day I met her,
Heidi wanted a baby long before
Montag mentioned to the us
I wanted a baby three years ago. Spencer was a little hesitant,

Then one thing after another came up. We had work obligations, like Celebrity Big Brother in the U.K., which I did not want to be pregnant for. I'm actually really thankful we waited. I thought I was ready in my 20s, but with everything we had going on, it just wouldn't have been a good situation for us.
Heidi's husband Pratt spread a rumor that he and his wife are trying for a baby back in time and tweeted that they were thinking about a name for the baby.
Also Read: Kristin Cavallari Pregnant Again With her Husband Jay Cutler, Is It True? Find out their Relatioship
Also, Montag told Faithwire that she had babies on mind for a long time and used to pray to get her husband to agree to have a kid but she also knew that it was not that easy as it sounded to have a baby.
Image: Heidi and Spencer on their wedding day in 2009
Source: Mirror
Anyway, the lovely couple did it and Montag might be really excited and happy as her wish finally came true, as they say, Everything happens when the time is right.
Lucky Heidi and her husband Spencer
Montag,30, seems to be happy that they waited and seems like finally all the things the couple planned is working out. Montag is one lucky woman who got pregnant just after a month they decided to start a family. And she told US Weekly that
I've had really bad morning sickness since the beginning, but I've never been so happy to feel so sick! Every time I feel awful, I remember why and I'm just euphoric. It's so fulfilling, and I'm mostly just grateful.
Pratt, 33, shared the moment when his wife Heidi told him the big news,
I thought she was about to say she made muffins or banana bread
Image: Heidi Montag and her husband Spencer Pratt
Source: Daily Mail
What does the couple want?
The pair seems to be hoping for a boy as Heidi mentioned that she wanted a baby boy first. Heidi wants someone to continue their race and it seems fair. We wish them luck for that.
Heidi is not the only one to reveal the big news, Gray's Anatomy star Camilla Luddinton also announced her pregnancy with her boyfriend Matthew Alan. She revealed the big news on Instagram with her baby bump. Anyway, congratulations to both the couple and we wish them luck for their exciting future.