It's time to congratulate an American couple, Tyler Hubbard and Hayley Stommel. Why? Because after two years wait, they are finally excepting their first child and what could be more joyous for this married couple?
Tyler Hubbard is a renowned American musician who is widely known as a member of the Nashville-based Florida Georgia Line. He has been married to his long-term girlfriend Hayley Stommel since 2015 and the family of two is going to be added up by a child.
Let's get into the personal life of the couple and find out all the details about their love affair, married life and the pregnancy of Hayley. Just stay with us.
Tyler Hubbard's Wife Hayley Stommel Is Pregnant
Congratulations Hayley Stommel and Tyler Hubbard!!
This adorable couple, a few weeks back announced that they are excepting their first child. The news about her pregnancy was announced through an Instagram post shared by Tyler on June 7. The post featured his picture with his beloved wife Hayley who was holding a pregnancy test report and the caption read;
We've had such a hard time not telling everybody for the last few months because we are SO excited.... WE ARE PREGNANT. Holy cow we're going to be parents. God is so good and we can't wait for this next chapter of our life. #lilhubbard
Here's that post, check it out.
The Florida Georgia Line singer Tyler and his wife Hayley announced that they are going to have their first child in June, whom the test claimed to be a boy. They even shared a beautiful video clip to announce that they were expecting a baby boy. Check it out.
However, later they revealed that the soon-to-born child is actually a girl as Hayley's first blood test went wrong. They announced this through an Instagram post. Check it out.
Wow!! We are eager to see the little princess. Waiting for your daughter Hayley and Tyler!!
Hayley And Tyler's Dating Life And Married Life
Though it's not revealed that exactly when and how the couple first met and began dating, they are reportedly enjoying a romantic love affair since 2013. However, their relationship was only confirmed later that year.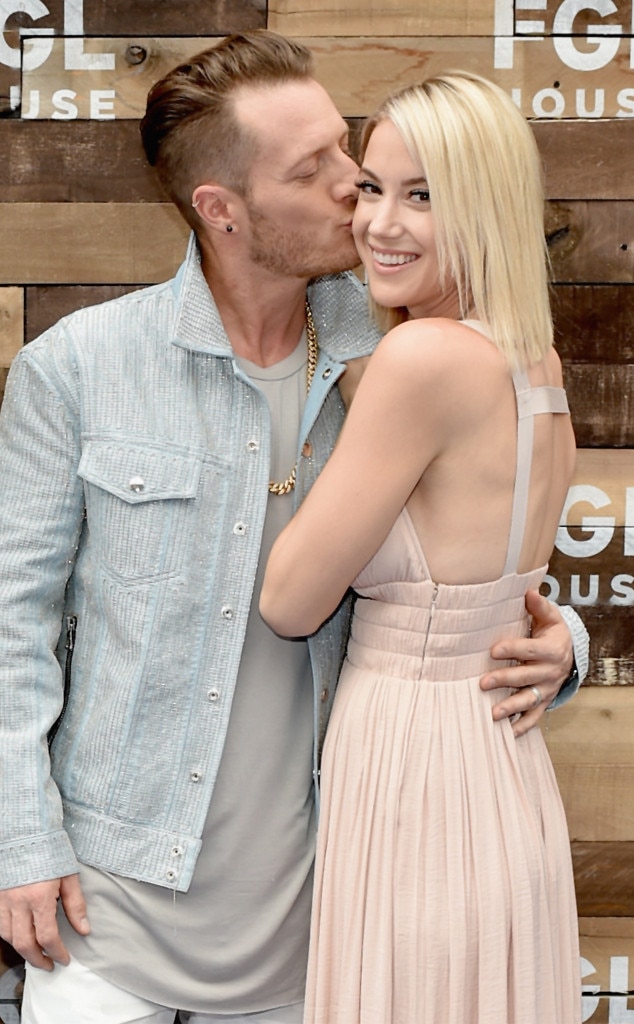 Happily married husband and wife: Tyler Hubbard and Hayley Stommel
Source: eonline
After a year of dating, Tyler finally proposed Hayley on 22 September 2014 during a helicopter ride. Within a year of their engagement, the couple finally decided to get married and eventually tied the knot on 1 July 2015 and their wedding ceremony was held in in Sun Valley, Idaho.
Happily married husband and wife: Tyler Hubbard and Hayley Stommel at their wedding ceremony
Source: Pinterest
Ever since they share a romantic marital relationship. We wish they enjoy a happy life forever.
For more updates, stay connected with Frostsnow.