For more than two decades the American film producer and former film studio executive of The Weinstein Company from 2005-17, Harvey Weinstein is alleged of sexual harassment and assault. The 56-year old producer of the "Sex, Lies, and Videotape" has been accused by multiple women of sexual harassment.
Following the accusation, Harvey recently experienced a sort of a threat by his wife of 10 years, Georgina Chapman- the co-founder of the fashion label Marchesa- who announced that she would leave her husband.
Also Read: Harvey Weinstein Entering Treatment Facility For Sex Addiction Amid Sexual Assault Allegations.
Sexual Accusations And Its Impact On Harver Weinstein Married Life
Georgina Chapman who has two children Indi Pearl, 7 and Dashiell, 4 with Harver Weinstein announced on Tuesday, September 10 that she would leave her husband following the sexual accusations against him.
Georgina Champman announced that she would live her husband Harver Weinstein
Source: The Washington Post
Chapman also expressed her grief to all those who suffered from the behavior of her husband and mentioned that she has decided to leave Weinstein for the betterment of her children. Moreover, Georgina asked for some privacy at the moment and being a mother she doesn't want her children to know about their father's harassment feud.
She stated to the PEOPLE,
My heart breaks for all the women who have suffered tremendous pain because of these unforgivable actions. I have chosen to leave my husband. Caring for my young children is my first priority and I ask the media for privacy at this time.
Georgina Chapman's first priority at the moment is her children
Source: NY Daily News
Weinstein who was fired from his film studio on Sunday has denied all the harassment allegations. Initially, he said that his wife Chapman was standing behind him, but Chapman's recent actions seem to be completely in contrast with his claims. In an interview with the New York Times Weinstein said,
She stands 100 percent behind me. Georgina and I have talked about this at length,
Harvey Weinstein stated to The New York Times that Georgina Chapman helped him to be a better man
Source: Crime Online
Alos watch the video: Harvey Weinstein forced out of his own studio after Sexual Harassment Allegations.
Chapman who tied the knot with Weinstein in 2007 announced her statement to the PEOPLE just after a week to the New York Times report in which eight women including Ashley Judd, Angelina Jolie, and Gwyneth Paltrow spoke out against Weinstein's sexual harassment.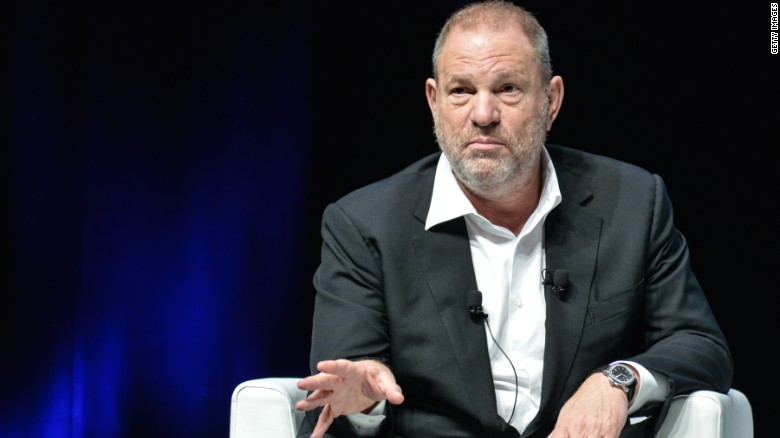 Eight women including Ashley Judd, Angelina Jolie, and Gwyneth Paltrow spoke out against Harvey Weinstein's sexual harassment
Source: CNN
In response to all the allegations made against the executive producer of Gold, a representative for Weinstein stated that,
Any allegations of non-consensual sex are unequivocally denied by Mr. Weinstein.
Further, after all the allegations, Weinstein apologized for all his doings which have affected many people and mentioned that he is on his way to becoming a better person. He issued a statement to the New York Times,
I appreciate the way I've behaved with colleagues in the past has caused a lot of pain, and I sincerely apologize for it. Though I'm trying to do better, I know I have a long way to go,
He further added that he wants a break and is in touch with a therapist.
I am working with therapists and I have made plans to take time off to "deal with this issue head-on.
Though Weinstein wife is no more with him, we hope he comes up as a better person in future.
For more updates keep on visiting Frostsnow.