The renowned British actress and film producer who recently attended the star-studded Christian Dior Spring/Summer 2018 show during Paris Fashion Week, Naomi Watts is now in a romantic relationship with the Gypsy co-star, Billy Crudup.
Well, in today's section, we will answer all these questions. Further, we will also talk about their past love affairs and relationships in brief. Just stay with us.
Must Read - Hilarious Incident; Naomi Watts busts a sneaky Fan taking her picture on Subway
Are Naomi Watts And Billy Crudup Really Dating?
Heating up!
The Netflix original psychological thriller Gypsy's ( in which they play a husband and wife going through a rough patch in their marriage) co-stars Naomi Watts and Billy Crudup are reportedly in a relationship and things are going well, as reported by sources.
An insider told:
Naomi and Billy are dating, but in the early stages. They're very into each other.
Romantically engaged boyfriend and girlfriend: Billy Crudup and Naomi Watts (Gypsy co-stars)
Source: justjared
According to the previous report by Page Six, the 49-year-old Billy and the-48-year-old Naomi first fueled dating rumors after they were caught holding hands and having lunch together in New York City in July of this year.
In addition, an eyewitness also revealed that he was at a cafe when the couple walked in 'holding hands'.
The source further added:
We didn't know they were a couple. Pretty cool seeing two big stars so into each other,
Romantically engaged boyfriend and girlfriend: Billy Crudup and Naomi Watts
Source: usmagazine
The story came nearly two months after Naomi's ex-boyfriend Liev Schreiber was seen holding hands with Morgan Brown; Morgan gained recognization for her relationship with an actor, Gerard Butler.
Former family: Liev Schreiber, Naomi Watts, and their kids
Source: dailymail
It is already over ten months since Schreiber and his girlfriend of 11-year Naomi announced their break-up. Naomi and Schreiber together have a 9-year-old son Alexander "Sasha" Pete (born-2007) and an 8-year-old son named Samuel "Sammy" Kai (December 2008) and the two have remained amicable co-parents after the split.
Besides, the actress also dated an actor Heath Ledger from August 2002 to May 2004. On the other hand, The Coast of Utopia actor, Billy Crudup has also previously dated an actress Mary-Louise Parker, with whom he has a 13-year-old son, William Atticus Parker (born- 7 January 2004).
It'll sound sad but the pair split while Mary was still 7 months pregnant.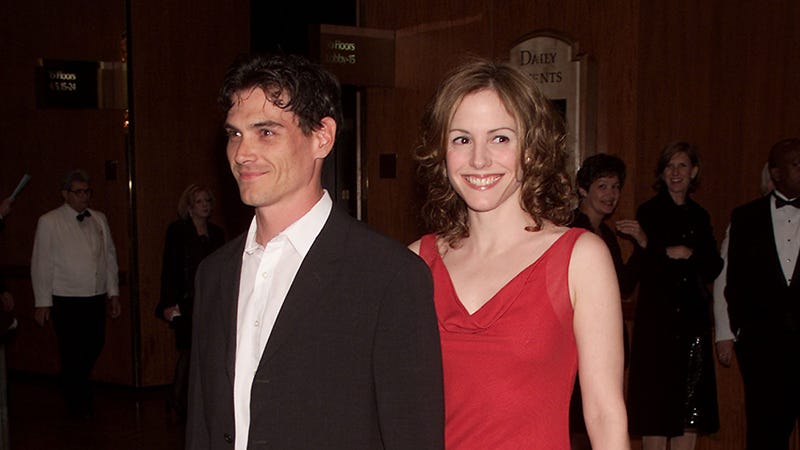 Former boyfriend and girlfriend: Billy Crudup and Mary-Louise Parker
Source: jezebel
After parting from the respective partners, Naomi and Billy are enjoying a romantic relationship. What do you think, Is their relationship going to last or is it going to end up like their previous relationships?
Drop your views on the comment box below. For more updates, stay tuned with Frostsnow.