Television personality Giuliana Rancic is married to Bill Rancic. This adorable pair has been together as a husband and wife for 9 amazing years. Despite the years and some infertility issues with Rancic, their relationship never went down. In fact, it is amazing even at present. Aren't they such an inspiration?
Giuliana Rancic first saw Bill Rancic in a reality show
Giuliana first saw Bill in 2004 when he appeared in 'The Apprentice', a reality show. She recalled the past and said, "I would watch ['The Apprentice'] with my girlfriend Colette every week, and Colette's like, 'You need to marry him.' I'm like, 'I do need to marry him,'" Giuliana said. "So that's why when the assignment came up at E! I was all over that."
Giuliana Rancic and Bill Rancic's wedding
She finally met her crush in 2005 and interview him for 'E! News'. Later, they fell in love and got engaged in 15th December 2006. Giuliana married the man of her dreams on 1st September 2007 in a beautiful wedding ceremony. They tied the knot at the Sancta Sophia Church, Capri among close friends and family.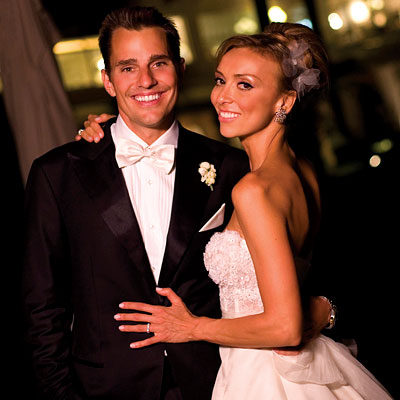 Giuliana Rancic's infertility issues
Giuliana got the privilege of becoming a mother on 29th August 2012. The couple welcomed a beautiful baby boy named Edward Duke Rancic. Baby Edward was born via gestational carrier. It took many years for Giuliana and Bill to have their first baby. They had two failed IVF in the past. Things got more complicated when Giuliana was diagnosed with breast cancer. She underwent many treatments and surgery. At last, the couple used the method of surrogacy and thus a healthy child was born.
Giuliana Rancic's husband is her first priority
The Rancic's son is 4 years old at present. They are not only an amazing parent but also a perfect husband wife. According to Giuliana, staying in a strong marriage is the best thing she can do for her kid. She told US Weekly, "We're husband and wife, but we're also best friends, and it's funny because, a lot of people, when they have kids, they put the baby first, and the marriage second. That works for some people. For us, I find, we put our marriage first and our child second because the best thing we can do for him is, have a strong marriage." The couple's relationship is still strong at present. There is no rumor of divorce between them.
Do you guys think that they might get divorced later? Please leave a comment below.