People nowadays are making sexuality of people a huge story. Celebrities are relatively given the title and put into the category by their sexuality. Several questions about one's sexuality start to arise if a guy celebrity is single and the same thing applies to girl celebs. Is she a lesbo now? Is she interested in girls now? Isn't it an outrageous statement that people are making towards the celebs?
Here is one American teenage actress who has given a 'to your face' answer. A person's sexuality is his/her personal matter, and in fact, no one has the right to label the individual's sexuality only by assuming. Only you have the right to say who you are. Also, it's your preference if you want to share your sexuality or not.
Here, the emerging American actress Rowan Blanchard opened about her sexuality in an interesting way that amazed the whole media. Let's find out Rowan's smart and mature response to the public!
Also Read: Girl meets world actress Rowan Blanchard calls herself 'queer' in a stunning revelation
Girl Meets World Actress Rowan Blanchard Opens Up to Fans: "I Identify as Queer."
The 15-years-old Rowan is the young American actress known for her role as Riley Matthews on the Disney Channel series Girl Meet World that aired from 2014 until 2017.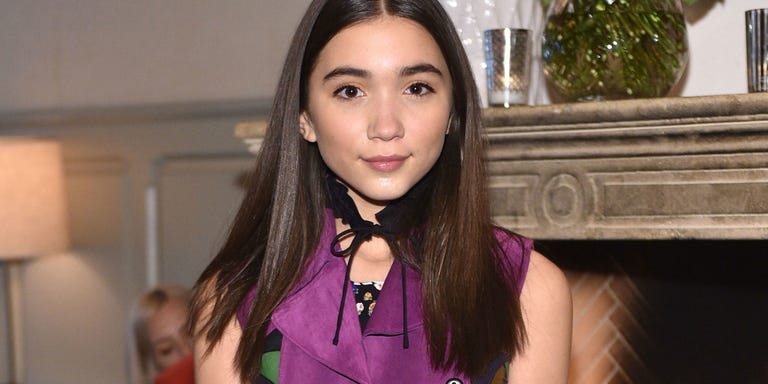 Girl Meets World Star Rowan Blanchard Opens Up to Fans as Queer
Source: COSMOPOLITAN
Los-Angeles born girl Blanchard got her name after a character in Anne Rice's The Witching Hour. She began her career in acting at a young age of five. In 2010, Rowan was cast as Mona's daughter in The Back-up Plan and was in the lead of the Disney Junior Original Series Dance-A-Lot Robot as Caitlin.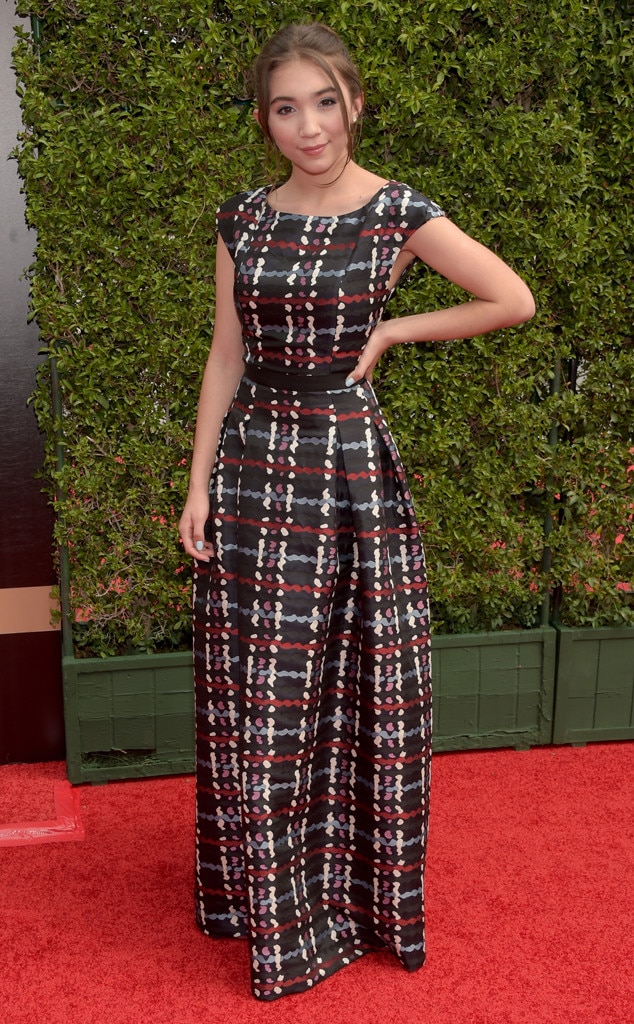 Rowan Blanchard do not want to label herself as straight or gay
Source: Pinterest
In late January 2013, Blanchard got a role as Riley Matthews in the Disney Channel series Girl Meets World. She not just acted in the show but also sang the title song, along with co-star Sabrina Carpenter.
Girl Meets World star Rowan opened up to her fans on Twitter about her sexuality. She wrote in a tweet draft she screen capped;
"In my life – only ever liked boys," "However I personally don't wanna label myself as straight, gay or whateva so I am not gonna give myself labels to stick with – just existing."
Well said, girl! When asked if she was open to another gender, she said yes.
She is open to every sex in the future, and that must be the reason why she said she identify her as a queer.
Time Magazine named Rowan Blanchard one of the Most Influential Teens of 2015
Rowan made a remarkable statement when questioned about her sexuality. She is a role model for many young people.
Time magazine named her one of the Most Influential Teens of 2015 due to series of thought-provoking essays and posts. Her essay is about intersexual feminism.
Her strong point of view on such a personal topic has motivated many youths who struggle with the same issues; Identity and Sexuality.
Check out the tweets;
14-year-old Disney star Rowan Blanchard opens up about her sexuality
Source: PinkNews
Former Disney star Miley Cyrus, who is renowned for playing Hannah Montana was the forefront of the movement to resist labeling sexuality and gender identity. Cyrus explained the difference between dating a man and a woman was like;
"That made me feel [dating a man] like I had to be a femme-bot, which I'm not. And then when I was with a girl, I felt like, 'Oh sh-t, she's going to need someone to protect her, so I'm going to need to have this macho energy.' And that didn't feel right either."
Is Rowan Blanchard Gay/Queer? 'Girl Meets World' Star Says Coming Out As Gender Fluid Was 'Scary.'
When Rowan came out as a queer in 2016, she also told she had an interest in boys but also do not want to be defined by sexuality. It seems like there is a certain fluidity to her answers.
Apparently, Rowan wants to be known as gender fluid even though she is using that precise label.
The term gender fluid came to prominence to a large extent by the stars like Miley Cyrus and Jaden Smith. The primary idea is that those who self-identify as gender fluid do not want to be described in binary terms. The reason for the fluidity is because their gender identity can apparently change at random based upon events in response to external circumstances.
This process of self-identification drove Jaden to wear dresses to significant events, while Cyrus started the Happy Hippie Foundation to encourage those who identify themselves in the same position.
Miley told in the Instagram;
"My whole life, I was led to believe that there was were only two genders. I thought I had to shrink myself to fit into a box that was never going to contain me, "It took years for me to find words for my gender identity, and to feel comfortable expressing myself as I am."
Rowan after her statement and tweet expressed that she was scared about the piles of comments on her tweet from the people who have nothing to do with the matter.
14-year-old Disney star Rowan Blanchard opens up about her sexuality
Source: PinkNews
In the end, Blanchard stood out and showed her wise nature beyond her years.
Hats off girl! Best wishes to her career and personal life!