Last year, ABC's meteorologist Ginger Zee and her husband Ben Aaron welcomed their first baby. But they were totally shocked when Zee realized she was pregnant soon after they decided to have one.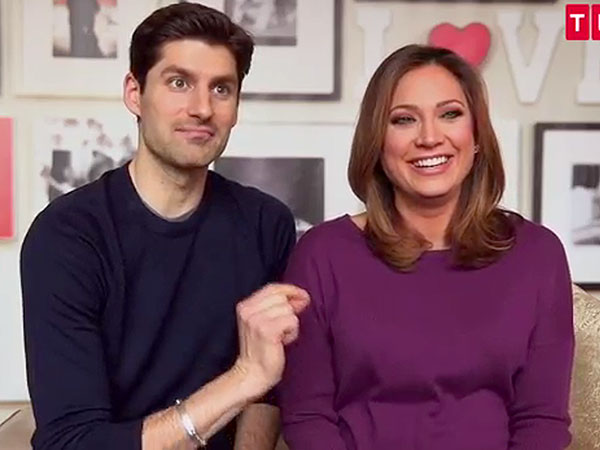 Source: celebritybabies.com
In a show "Say Yes to the Dress: Since I Said Yes" premiered at TLC they featured home-made videos and the interview of the couple in their first year of marriage, Zee and Aaron talked about the time during Zee's pregnancy. They said they had talked about having a baby but they didn't anticipate that it would happen so quickly. Zee was in Palau when she realized she was pregnant after a pregnancy test. And she sent some mysterious video of her swimming with jellyfish trailed by a picture of the positive pregnancy test and the caption 'our baby'. Ben had a serious reaction "Are you serious?".
The couple was so fortunate that they had a baby just after they had a little talk about their first child. They could not believe what had happened. Zee, in the interview, mentioned
"Getting married was the plan, we did that, and then once we achieved that, we'd been married about a year-and-a-half, we talked about having kids, I think it was just a little sooner than we thought."
Also, Ben revealed,
"She was in the bathroom and I just brushed up against her and she got pregnant, it was so weird."
Their son Adrian Benjamin is now about six months old. The couple also had lots of names to choose from. Zee has an annual salary of about $120,000 and her net worth is estimated to be around a figure of $400,000. Check out the interview with the couple in TLC's show below.