Doesn't it seem to be the most romantic thing to do to get married to your college sweetheart? And if you are a celebrity, marrying and staying married to your college sweetheart seem 100 times more romantic.
Playing the role of badass villains in most of his movies haven't made him into a villain in his real life. The case is quite the opposite actually. Timothy Olyphant, famously known as Raylan Givens in his TV series "Justified", is a really cool and witty person, and not to forget, he is very romantic as well. As mentioned earlier, Olyphant has been married to his college sweetheart FOR 25 YEARS NOW!
Timothy Olyphant's marriage life is still going strong
Olyphant is married to Alexis Knief. They were married back in 1991 when Timothy and Alexis both were 22. Nearing almost 50 years of age, neither Alexis nor Timothy seem like someone withered by their age.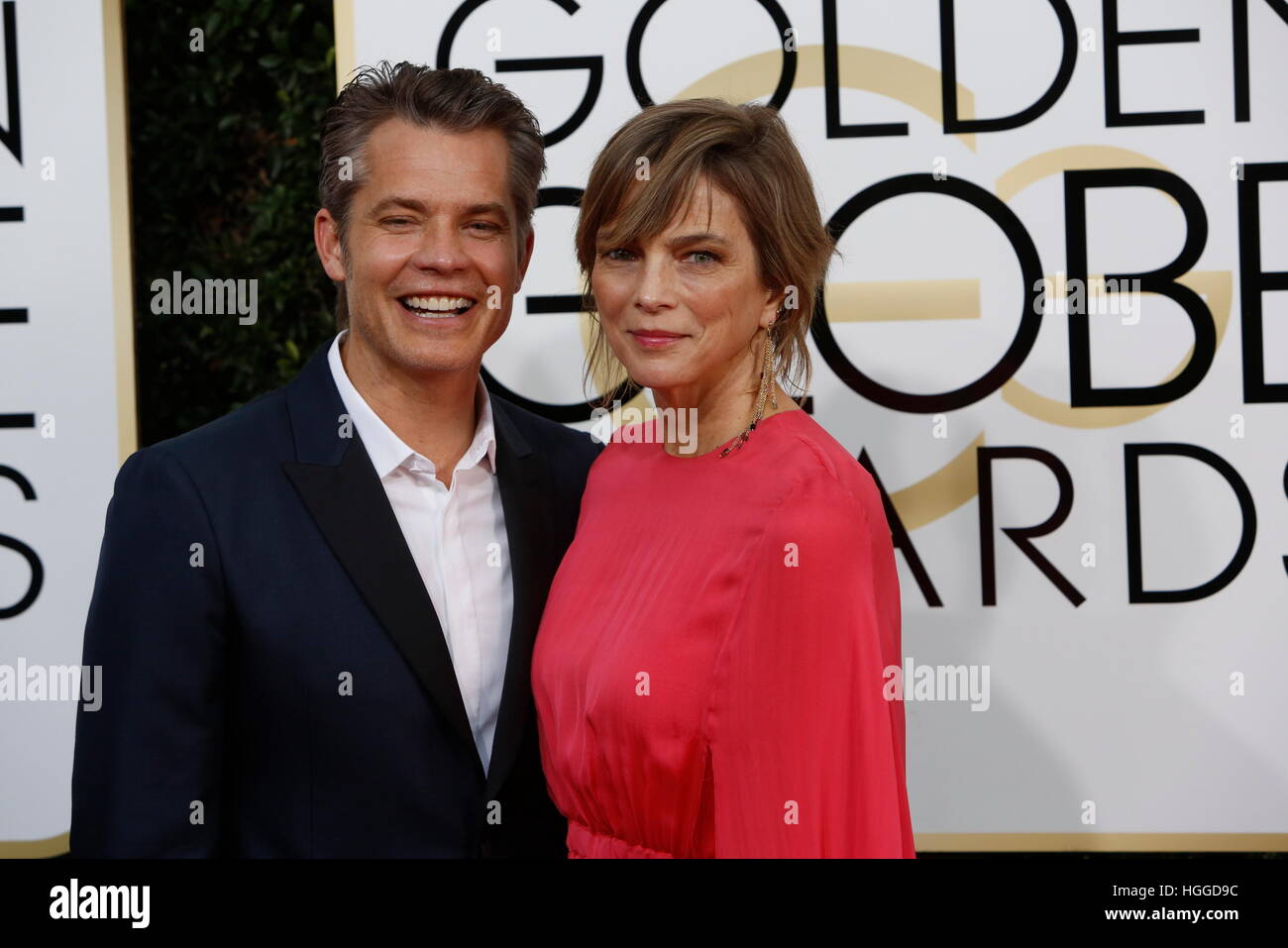 American actor Timothy Olyphant with his wife Alexis Knief
Source: Alamy
Known to be a low-key actor, Timothy hardly ever publicizes his personal life. But when he does do that, we get a rare insight into not only his life but also his wife's. His revelations almost always include tidbits about his wife.
Actor Timothy Olyphant with his wife
Source: heavy
Back in 2011, Olyphant revealed that he had an interesting Emmy speech planned if he'd have won. His opening line for the speech went like, "Well, honey, this is it. I'm finally leaving you". He revealed that this was planned by Alexis for her husband. "I was going to look at [the trophy] and then look out at my wife of twenty years and say, 'Well, honey, this is it. I'm finally leaving you'. We would have quite a good laugh if he had won, wouldn't we?
Well! actually, for long, several rumors surrounded Alexis and her low-key husband. Speaking less means rumormongers finding new ways to poke holes in the limited words of celebrities.
Timothy wears his wedding ring on his right hand. This sparked rumors that he had an unhappy marriage. And then there was his joke about him sleeping with 3 out of 50 members of Hollywood Foreign Press Association.
Little did people know about his comic side. And even less did people know that his comic side is fueled by his wife. We can only imagine the laughs they shared with each rumor that propelled intentionally or unintentionally by the couple themselves.
Olyphant with his wife Alexis
Source: cloudfront
And the best part of this happy family is yet to come.
Alexis is the proud mother of three children of theirs- Grace Katherine (b. 1999), Henry (b. 2001) and Vivian (b. 2003).
Timothy Olyphant and wife Alexis Knife with their three children
Source: eCelebrityfacts
Getting married after college at the early 20s and still having the sizzling chemistry with the awesome sense of humor is what is so great about this duo. And it is evident that Alexis, being a non-member of Hollywood, has done a great job keeping up with the fiery life of a celebrity husband and raising three children in the midst of Los Angeles.
Their married life is an exemplary model to look up to by couples who choose divorce a bit too easily. And we can't appreciate Alexis Knief more for being the resilient support for our beloved star throughout his adult life.
Couples such as these just warm your heart right up, don't they?