The gorgeous actress Genesis Rodriguez never fails to make people wowed with her breath-taking beauty and acting skills. She gave her notable role in many renowned Hollywood movies like Entourage, Time After Time, Man on a Ledge, Casa de Mi Padre, What to Expect When You're Expecting, The Last Stand, Tusk and Run All Night.
Unlike her professional life, you'll find her personal life a bit weird. You might know that Genesis Rodriguez was in a romantic relationship with a man 17 years older than her, Christian Meier and recently, she opened up about dating him.
So, what did she say? What's her view on this? Let's find out. Just stay with us.
Genesis Rodriguez Opened Up About Dating Boyfriend Christian Meier
Previously, the 29-year old actress had an affair with an old man Christian Meier. Christian Meier is a Peruvian actor as well as a singer and he is 17 years older than Genesis Rodriguez. The couple began dating in 2008, however, their relationship was not last long and they split up in 2009, just after a year of dating.
Former boyfriend and girlfriend: Christian Meier and Genesis Rodriguez
Source: intouchweekly
And now after over seven years of their breakup, in an interview with Latina Magazine in March 2016, Genesis opened up about dating him. She said:
Maybe I was mimicking my parents' relationship, because my dad is 23 years older than my mom. I fell madly in love with Christian.
Genesis Rodriguez is the daughter of famous Venezuelan singer José Luis Rodríguez mostly known as El Puma. Genesis said she always wanted to be with an old man because her father is 23 years older than her mother, thus, she fell in love with Christian Meier.
Actress Genesis Rodriguez with her singer father Jose Luis "EI Puma" Rodriguez
Source: intouchweekly
Genesis also revealed the reason behind her separation with Christian Meier. She said she broke up because at that time she "chose her career" and she didn't want any emotional attachment which can be the distraction to her successful career.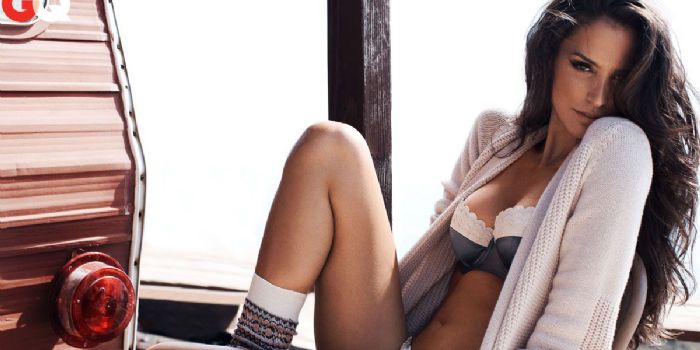 Hot and sexy successful actress Genesis Rodriguez
Source: whosdatedwho
Prior to Christian Meier, Genesis Rodriguez dated a Mexican television actor Mauricio Islas and you would be amazed when I will tell you that their relationship was just two months long. Yes, you read that right, guys. They started their affair in May of 2004 and split in July, the same year.
Former boyfriend and girlfriend: Mauricio Islas
Source: whosdatedwho
When Genesis Rodriguez was asked about her current love life then she said;
It's always been such a freaking headache to introduce a guy to my dad because my dad is probably going to say something inappropriate, be rude or show his El Puma side.
She is currently single. We hope all the very best for her future and we hope she gets her better half soon. For more updates, stay connected with Frostsnow.