The Teen Choice Award nominee Cameron Monaghan is an American actor who is the part of the film industry since he was three. Besides being an actor he is also a model. Cameron is best known for his gay character Ian Gallagher, brother of Lip Gallagher (Jeremy Allen White) in the popular television series Shameless.
Because of his gay character in Shameless, people started pointing towards his sexual orientation, speculating that he is actually a gay. But the handsome hunk completely falsified this rumor by announcing his affair with Happy Death Day actress Ruby Modine. Are they still in a relationship. If not who is the 24-year old Gotham alum dating?
Let's learn more about his personal life. Just stay with us.
Romantic Love Affair With Girlfriend Ruby Modine
The Vampire Academy actor reportedly revealed that he is dating his co-star from Shameless Ruby Modine, however, he didn't open up about exactly when and how his relationship with Ruby began. But the couple is believed to be dating since 2016.
Also, see: 'Shameless' actress Emma Greenwell and her boyfriend Jeremy Allen rumored to be getting married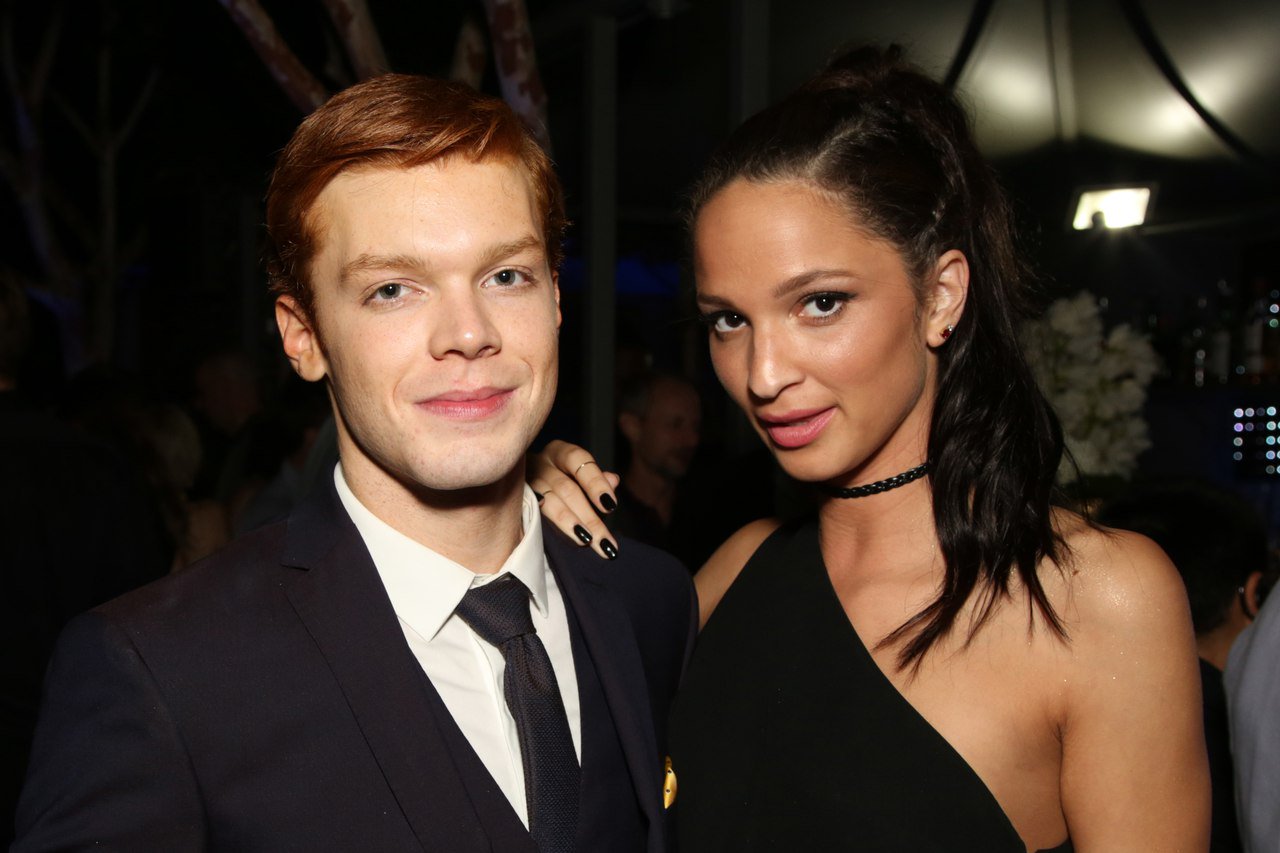 Boyfriend and girlfriend couple: Cameron Monaghan and Ruby Modine
Source: Twitter
Since none of the actors have officially addressed their love life in detail, the actual story of this couple is still a matter of question which is engrossing the mind of their fans. However, their affair rumors are enough evidence to support his gay rumors to be baseless and false.
Also, see: Addison Timlin Is Pregnant, Expecting First Child With 'Shameless' Star Boyfriend Jeremy Allen White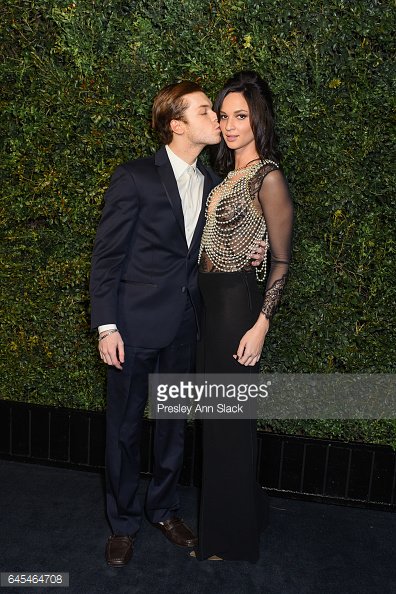 Gay actor Cameron Monaghan with his girlfriend Ruby Modine
Source: Getty Images
Well, previously the Gotham (since 2014) actor had tried to prove the gay allegation regarding him to be untrue through several Twitter posts, however, all his attempts turned out to be a failure. In the tweet of February 26, 2013, Cameron stated;
This is the only time I will answer this here: No, I'm not gay. Yes, I play a gay character. No, the question should not be relevant.
And in another Twitter post, he again denied being gay;
Thanks for the kind words, everyone. It feels a bit odd to "come out" as a straight guy.
Besides, Cameron Monaghan also often shared pictures with his rumored girlfriend Ruby Modine on his Instagram account. Have a look at one of those.
They both love one another's company and enjoy their togetherness. The couple has such a chemistry that often has their fan think that they are probably going to get married someday. The couple's coziness together and the picture of them kissing add more support to their strong bonding. Check it out.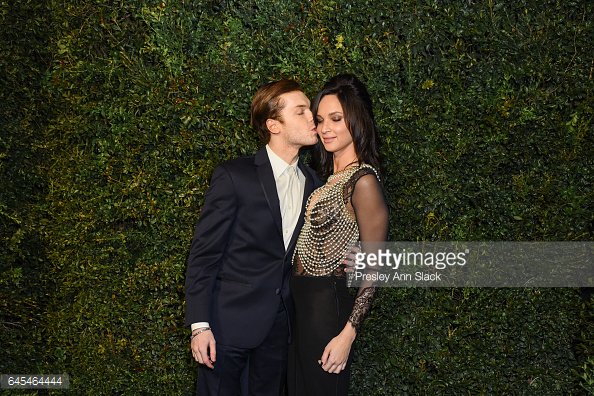 Cameron Monaghan and Ruby Modine kissing
Source: Twitter
It is a sure thing that this amazing couple dumbfounded their fans with their adorable chemistry, but the big question still remains, is the couple still dating? Well, the answer is NO. Currently, Cameron is in a relationship with Jessie alum Peyton List.
Cameron Monaghan Dating Peyton List
After Cameron and his former girlfriend Ruby split, he started dating Peyton, 20. The couple has been spotted together several times in September 2017, such as they were spotted holding hands at Disneyland and at Streamy Awards After Party.
Also, see: Is Jeremy Allen White Dating? Find out his affairs and relationship; Also Know about his pregnant partner
Speaking to Rouge Magazine, Peyton revealed her relationship status,
I love being home now because I have to travel so much, and I'm in a new relationship, so it's nice being back in LA with them.
So, this has hinted us to think who she has been dating with. Since Monaghan also lives in LA, List might be pointing her interview towards him.
Recently on the July 9th of 2018, the Shameless actor Cameron posted a photo of his love, his girlfriend, Peyton on his Instagram account. His post read, "Mi Corazon", which if translated translates to "My Love."
Well, this shows how much he loves his girlfriend, Peyton List. Let's just hope that these guys move on from their boyfriend-girlfriend relationship to a husband-wife relationship.