HBO's hit series 'Game of Thrones' has surely given fame to a lot of actors, but today we are talking about one of the stars of the show, Jessica Henwick. Henwick appears as Prince Martell of Dorne's daughter, Nymeria Sand, who is taught to fight fiercely with armed forces by her father.
Henwick made her debut on the show during its 5th Season. She is a beautiful and smart lady who might catch the attention of any men easily. Yet, Henwick's heart is stuck on Johnny Yang a stunt man and martial artist. Let's know more about Henwick's choice of men and her current affair:
What type of men does Jessica Henwick like?
Back in 2015, when Henwick gave an interview to Men's Health, she shared some of the criteria she looks for in a man. She revealed that she is totally into men who are independent, intelligent, feisty, and funny. She also revealed that she had a secret little crush on Joseph Schooling, Singaporean man, we see!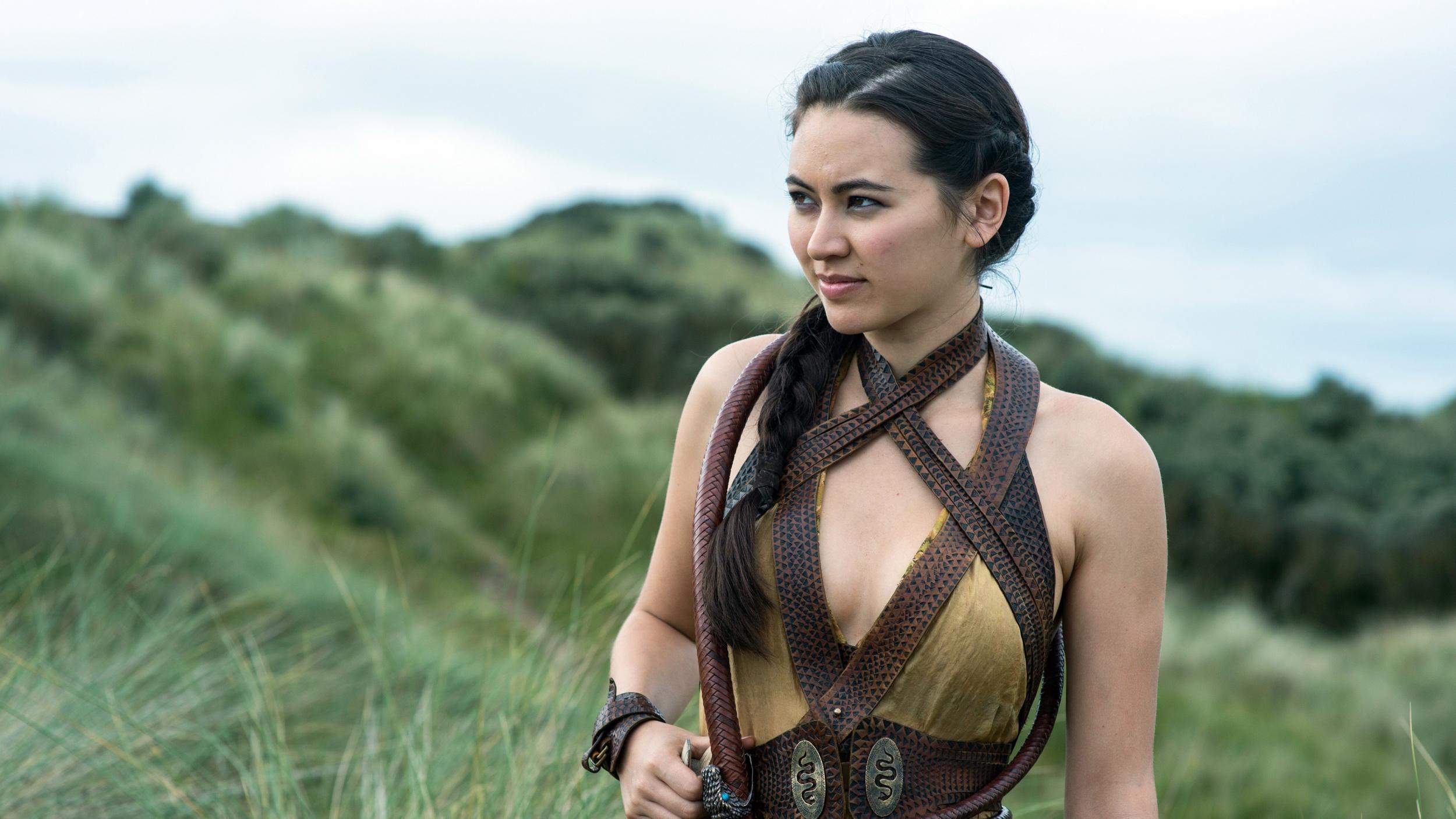 Jessica Henwick from the set of Game of Thrones
Source: The Independent
When asked about her ideal date, she said:
"The perfect date in Dorne would start with a stroll through the palace gardens, followed by a banquet and some entertainment in the form of singing and dancing, and then you end the night in Planky Town where everyone goes to drink."
Jessica Henwick is dating. Who is the lucky guy?
Henwick is the kind of girl who frequently swiped left on Tinder. Although it was believed back then that men rarely approached Henwick due to her intimidating nature, she has already found the Mr. Right for her.
We believe that her current boyfriend Johnny Yang fulfills all the criteria on her list which is why the couple get along so well. Henwick often posts cute photos on her Instagram where she gets good wishes and cute comments from all of her fans.
The pickup line to never use with Jessica Henwick
The one pickup line Henwick can't stand is: Did it hurt when you fell from heaven. She says, 'That's a pretty bad one. It would get you laughed at, and then whipped, and then Obara would probably kill you.', We hope her current beau doesn't use it to flirt with her.
Watch Jessica Henwick Hot & Sexy Tribute:
Henwick's Instagram is also filled with his girlfriend's photos. Even though he is not so famous, he has been updating his followers with adorable loved-up snaps frequently. See it yourself:
We hope the Game of Thrones star Jessica Henwick's relationship with her boyfriend last long which lead them to their wedding. Although the couple has shared no plans of getting married yet, we are hopeful that it will happen in the news future.
Do you know that Game of Thrones season 7 will be short and the show will end in its 8th season? Find the details here