If you are a die-hard fan of Game of Thrones then you certainly know one of the most important characters, Cersei Lannister. She is none other than the gorgeous British actress Lena Headey. Besides being an actress, she is also a voice actress and film producer.
In addition to her successful professional life, the 44-year-old GOT beauty has been the center of attraction regarding her current relationship status. In recent days, Lena Headey has been seen spending a quality time with the former Game of Thrones actor and current Narcos star, Pedro Pascal and this created dating rumors between the pair.
So, what's the reality, is Lena sparking a romance or they just are good friends? We will also discuss the past dating life and married life of Headey. Just stay with us.
Must Read - Lena Headey justifies herself over nude body double in the famous 'walk of shame' scene
Dating Rumors of Lena Headey And Pedro Pascal: Are They Boyfriend And Girlfriend?
Lena Headey and Pedro Pascal are both from the hit HBO series Game of Thrones, however, Pascal does not appear on the show anymore (as he was killed by the Mountain). Their dating rumors first surfaced in December 2014 when they were caught spending a quality time together at The Grove in Hollywood.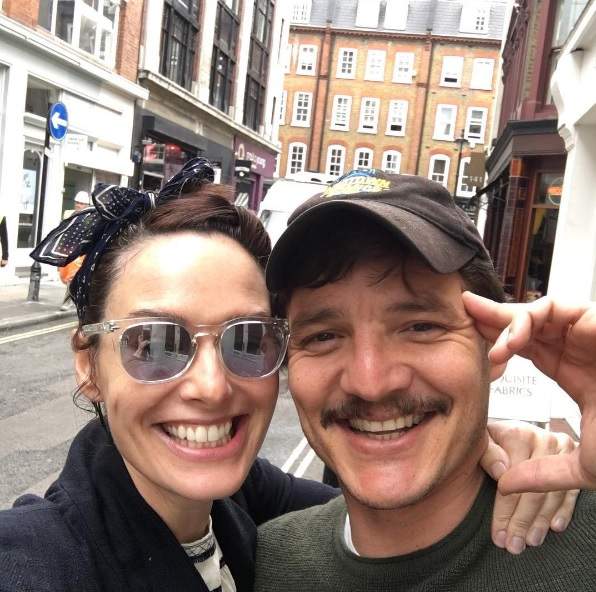 Rumored boyfriend and girlfriend: Lena Headey and Pedro Pascal
Source: Pinterest
Lena and Pascal, who appeared on GOT as Cersei Lannister and Oberyn Martell respectively, looked very much comfortable with each other. Pascal was pictured with his arm around the gorgeous actress Lena Heady. Since then they were alleged to be each other's boyfriend and girlfriend.
Rumored boyfriend and girlfriend: Pedro Pascal and Lena Headey strolling at The Grove in Hollywood
Source: Daily Mail
Besides, the couple also used to share some moments they spent together on social media sites. Here's one of the pictures posted by Pascal on his Instagram, check it out.
They look as if they are romantically linked with each other, however, they neither denied nor accepted that they are dating each other. We hope, they soon reveal about their relationship.
We wish them all the very best for their future!!
Lena Headey Past Dating Life: Previously Married To Peter Loughran: Parents To Two Children
The 43-year-old GOT star was once engaged to an American actor Johnny Cicco. The details about their affair and engagement are yet to be revealed. She also dated a British actor Jason Flemyng. They began dating in 1994 but after eight years long romantic relationship, they eventually broke up.
Former boyfriend and girlfriend: Jason Flemyng and Lena Headey
Source: whosdated
She was also once emotionally engaged with her Game of Thrones co-star Jerome Flynn. However, their relationship had a bad end that resulted in the two being kept apart on set.
Former boyfriend and girlfriend: Jerome Flynn and Lena Headey
Source: express
Lena is once a married woman. She was previously married to a musician Peter Loughran. They tied the knot in May 2007 but unfortunately, they separated in 2011, after four years of taking their wedding vows. Lena filed for divorce against her husband on 20 July 2012 which was finalized on 26 December 2013.
Former husband and wife: Peter Paul Loughran and Lena Headey
Source: HitBerry
They together have one child: a son named Wylie Loughran (born on 31 March 2010). She also has a daughter named Teddy her director ex-boyfriend Dan Cadan.
We wish the actress all the very best for her career and for her career. Hope all goes well for the star
For more updates, stay connected with Frostsnow.