If you are a fan of HBO's series 'Game of Thrones' you might be aware of the dwarf star Peter Dinklage. We must admit that his acting skill is of a top level, but you might be unaware that Dinklage's love skill is also world class. He is married to Erica Schmidt since 2005.
Even though Dinklage is already a dad to 6-year-old daughter, he is going to be a dad again. Yes, you read it right! A new bundle of joy is coming into Dinklage and his wife's complete their family with four. Isn't it such a wonderful news? Let's find out more.
Peter Dinklage wife Erica Schmidt posing with her baby bump
Dinklage and his wife Schmidt attended The New Group's All the fine Boys' New York premiere, which is written and directed by Schmidt herself, on 1st March 2017. Dinklage's wife was seen posing for the photos with her hand holding her belly. She wore a gorgeous ankle-length dress which was accompanied with black boots. We must admit that she looked simply elegant.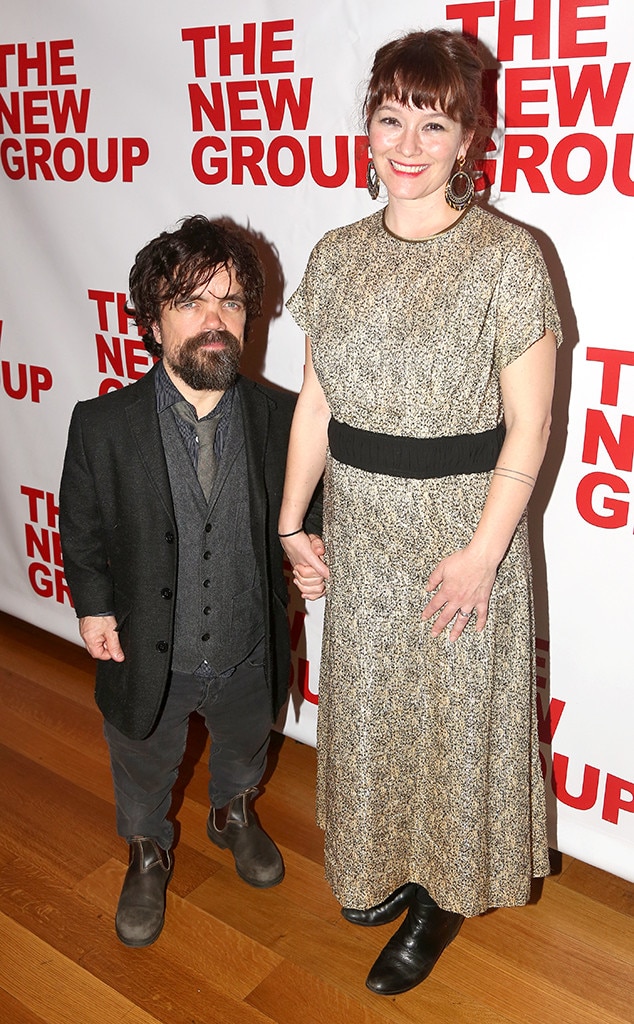 Image: Peter Dinklage and Erica Schmidt
Source: People
Peter Dinklage and Erica Schmidt married life
Dinklage and Schmidt have been married for 11 years. Schmidt got the privilege to become a mother for the first time in 2011. It seems like Dinklage wants to keep her girl away from the limelight, that's why he has been very successful in keeping her life mysterious, even her name.
Yes, that's true. Dinklage hasn't revealed his daughter's name. There were a lot of rumors that mentioned Dinklage daughters name as 'Zelig'. However, he denied it but he did not even reveal her real name.
video: Peter Dinklage and his daughter
Dinklage lives with his wife and daughter in New Paltz, New York and it's a great news that the pair is expecting a second child.
He used to live with his family in the West Village apartment, but he had to move out because of the fame he got due to his career. He revealed once that he likes to live in an area where he is less recognized.
Peter Dinklage doesn't fail to impress Erica Schmidt
The 47-year-old star is well-renowned across the globe but he praises his wife and says that she is the real artist of his family. He said in an interview with The Guardian that Schmidt's ultimate goal isn't film but its theatre for her. He said:
"theatre is sacred to her. It's not entertainment; it's art," the actor said. "She's very inspiring. She's definitely the artist of the family. I am just the TV actor who pays the bills."
Image: Peter Dinklage and Erica Schmidt
Source: Stars unfolded
It seems like Dinklage and Schmidt share a great chemistry and bond. We hope they forever live in as harmony as they are today. Congratulations to Dinklage and his beautiful wife for their second baby who is yet to come.