A former NFL (National Football League) quarterback, Francis Asbury Tarkenton is also a computer software executive and a TV personality. As a football player, he spent the majority of his career with the Minnesota Vikings, and he has played a total of 18 seasons. However, in between, he also played for New York Giants from 1967 to 1971.
Francis owned every major record as a quarterback during the time of his retirement. In 1986, the 77-year-old was inducted into the Pro Football Hall of Fame followed by College Football Hall of Fame in 1987.
Caption: Francis Tarkenton
Source: Pinterest
Here we are going to take a look at his relationship with his wife Linda Sebastian Tarkenton and his past marriages.
Francis Tarkenton was previously married to Anna Elaine Merrell
The jersey number 10 player from Vikings who has an estimated net worth of $40 million was previously married to Anna Elaine Merrell. The two got married on 22nd December of 1960. They also welcomed three children together, Angela, Melissa, and Matthew Tarkenton.
Francis and Anna were leading a happy marital relationship until they decided to get a divorce after 22 years of marriage, in 1982.
Take a look at Francis' YouTube Channel and his Financial Family
Apart from Anna, Francis has also been rumored to have been in a relationship with American actress Katharine Ross, known for her work in Elaine Robinson In The Graduate.
He has also been rumored to have been in a relationship with another American actress Ali MacGraw, who is recognized for her works in Love Story.
Francis Tarkenton marriage with wife Linda Sebastian Tarkenton and their children
After Francis got a divorce with his ex-wife Anna, he got married to his current wife, Linda. It is not known how the two met or when they got married; their wedding indeed took place secretly.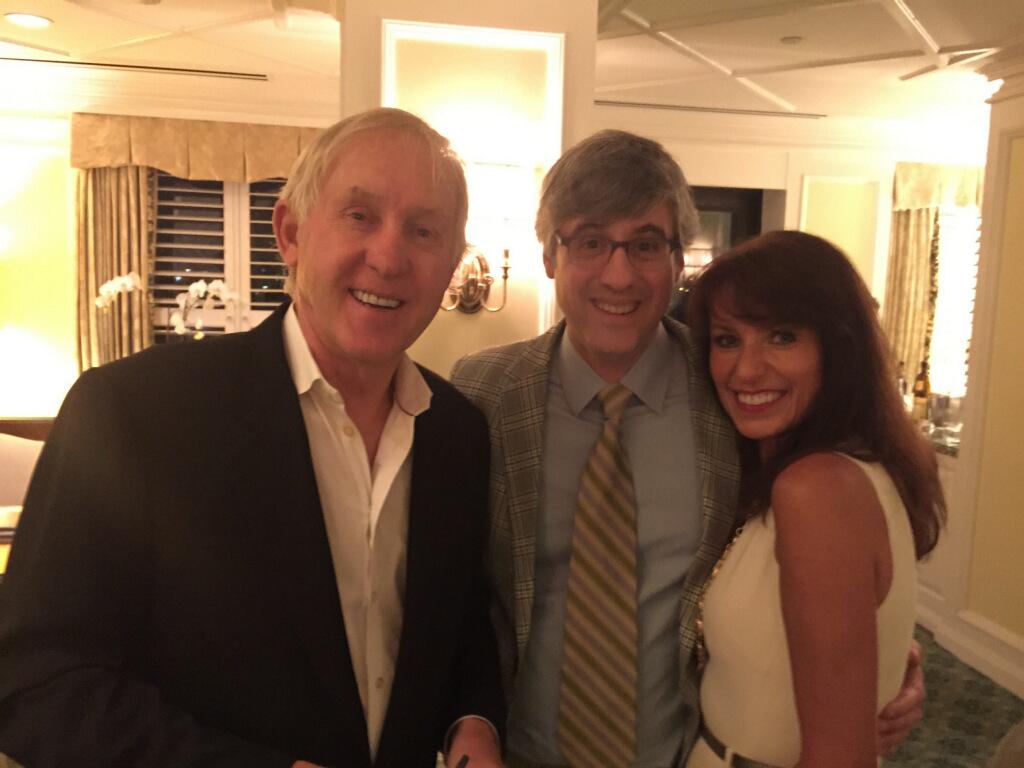 Caption: Francis Tarkenton with wife Linda Tarkenton
Source: Twitter
However, we know that they have a daughter together named Hayley Tarkenton that makes the 78-year-old Francis the father of 4 children.
The pair is still together and living a happily married life. Moreover, not much information about Francis' wife can be found.
Meanwhile, we wish the pair all the best for their relationship, and also to Francis as he has his hands in different business ventures and might be one of the most hardworking men at such age. He the CEO of Tarkenton Financial and GoSmallBiz.com.
We hope he continues his generous work of helping small businesses and being a kind-hearted person he already is. We wish him a happy life ahead.