Andrea Tantaros is one of the co-hosts of the popular show 'The Five', which airs live on Fox News Channel. Fans have been trying to get an insight into her love life ever since it was revealed that she is having an affair with the eyeliner-loving guitarist of Red Hot Chili Pepper Dave Navarro. The pair is said to have been dating for a few months now. It is believed that they met through a mutual friend.
Recently, they have been seen around New York City. The couple looked like newly met lovebirds who just can't keep their hands to themselves. Paparazzi caught them on camera on a romantic evening stroll in the city a month back. And with all this, rumors of the pairing planning to set the date for the big day have started circulating. A close acquaintance of the duo has been quoted saying, "Even though they seem like opposites, they have a lot in common. They both have a wicked sense of humor and share a love of politics and dark eyeliner".
49-year-old Navarro's fans were not very surprised to hear that the artist has a new love in his life.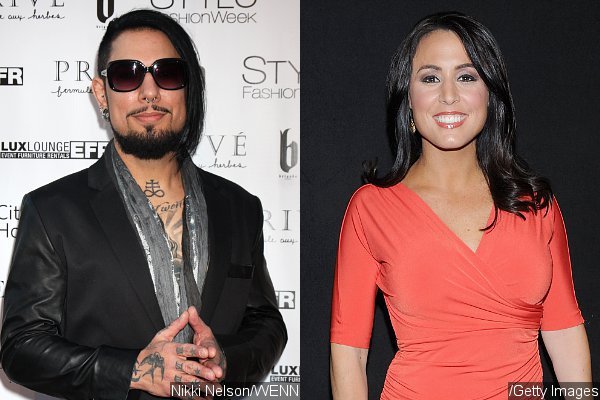 The musician was married to Rhian Gittins for a short time in 1994 and Tania Goddard from 1990 to 1993. Dave's romance with 43-year-old Carmen Electra, who he was married to from 2003 to 2007, was the most publicized affair with their very own reality show. It was a shock to the fans to hear about their break-up.
Navarro has been famous for his artistic works and reality shows. On the other hand, sizzling Tantaros is a popular TV personality and also has published her book called "Tied Up in Knots". The book is said to be a "funny and blunt take on gender-disparity" by critics.
Andrea Tantaros has a net worth of $1.5milllion with an earning of $20,000 annually whereas her boyfriend Dave Navarro has a net worth of $25 million dollars.