If you are a football lover, you surely know who Peyton Manning is. If you're not, then let us remind you that Manning is National Football League's legend. He is not just an outstanding player but also one of the highest earning NFL player. Manning retired from football in 2016 after serving NFL for 18 years.
During his 18-year-long career, Manning didn't just earn fame but also earned a lot of money. He retired with total earnings of $400 million during his career. Isn't it unbelievable? However, it's true. He has earned such huge amount of money through his salary, bonuses, various products endorsements and licensing.
Read the full story:
NFL legend Peyton Manning has retired
The all-time NFL leaders career has been amazing. He has had 71,490 passing yards, 539 passing touchdowns and 200 wins by a quarterback. He even made the Denver Broncos defeat the Carolina Panthers in Super Bowl 50 before retiring.
Image: Peyton Manning
Source: Forbes
Peyton Manning NFL career
Manning's career in NFL began in 1998 after he joined Indianapolis Colts. He earned $11.6 million as the signing bonus and $46.3 million for a six-year-long deal. In 2004, he had another seven-year-long huge deal with Indianapolis Colts which made him earn $99.2 million and $34.5 million as the signing bonus.
Manning's pay never went down as he charged the same with Broncos. When the 2014 season became quite for Manning, Broncos forced him to cut $4 million from his $15 million payment. However, it didn't matter Manning anyway as he earned the $4 million through bonuses from winning the Super Bowl and AFC Championship.
Video: Watch Peyton Manning greatest of all times
Peyton Manning endorsement list
At present, Manning endorses some top-level brands such as Nike, Buick, Papa John's International, DirectTV, and Fanatics. In 2016, he signed a deal with a Denver-based phone case company, Otter Box.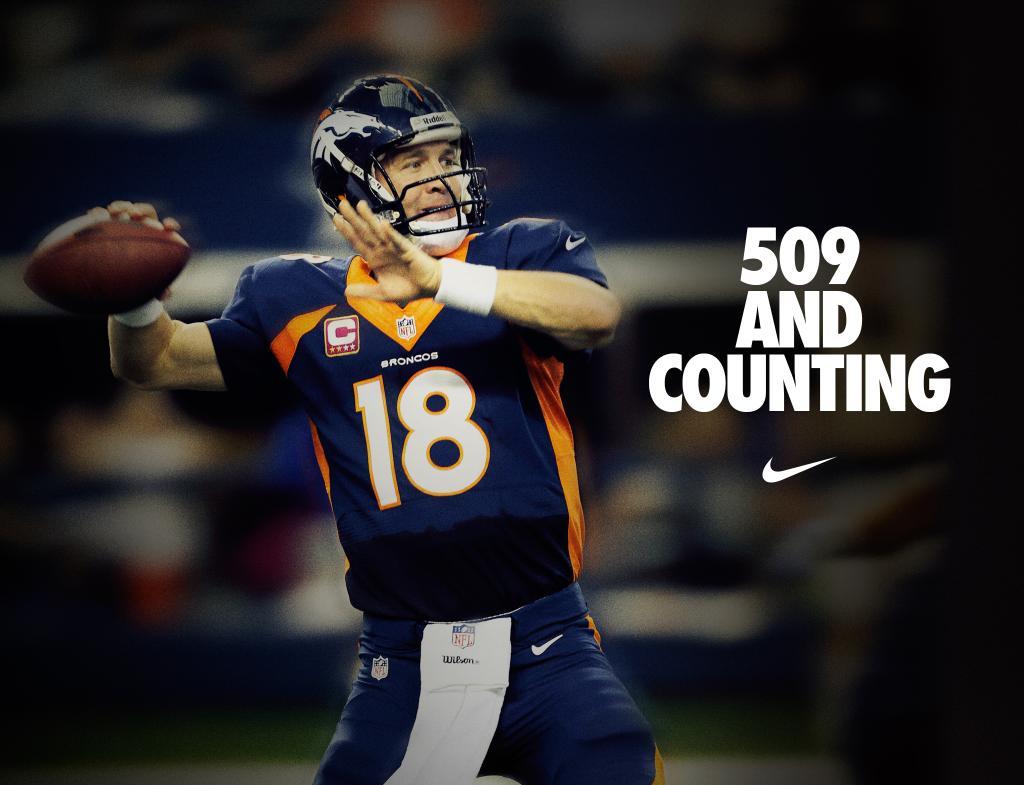 Image: Peyton Manning and Nike
Source: Sole Collector
Peyton Manning earning from endorsements stands at around $15 million a year.
Peyton Manning house and car
40-year-old footballer lives in a gorgeous mansion in Cherry Hills Village, Denver. He purchased it in 2012 for $4.575 million. It is a 16,464-square-foot mansion that stands tall on 3.37 acres of land. It consists of seven bedrooms and 10 bathrooms.
Manning is said to own Mercedes(S1E2).
Image: Peyton Manning Denver mansion
Source: Mountain living
Manning is one of the all-time greatest players in sports. Let's talk about his net worth.
Peyton Manning Net Worth
Peyton Manning is one of the financially acclaimed NFL players. He is the NFL's all-time leader in earning both off and on the field, with an estimated total income of $400 million from salary, bonuses, and endorsements.
And as of 2017-18, Peyton Manning has an estimated net worth of $200 million.
Also, check out a video on Peyton Manning's net worth and lifestyle.
He didn't get all the money in a grant. He has worked really hard for it with full passion. We hope Manning find more success in his life posts his retirement. Best wishes to the legend.
Also read, Peyton Manning is married to Ashley Thompson. They have 2 children. See Photos.
For more updates keep on visting Frostsnow.