Lupita Nyong'o, 34, is a renowned actress who has starred in various movies such as 'Queen of Katwe", "12 Years a Slave", "Star Wars: The Last Jedi", and much more. She has even won an Oscar in the category of the Best Supporting Actress, becoming the first African to win an Academy Award.
Lupita is not just talented but also equally gorgeous. She has a long list of boyfriends and past affairs. So who were the lucky boys? Let's find out.
Lupita Nyong'o dated Chiwetel Ejiofor
Lupita was rumored to be dating her "12 Years a Slave" co-star Chiwetel Ejiofor in 2012. It is said that the pair's romance ended soon after the filming of Steve McQueen's drama, where the pair worked together, was wrapped.
Lupita Nyong'o and Chiwetel Ejiofor
Source: Isioma style report
Lupita Nyong'o romance with Keinan Abdi Warsame
In 2013, Lupita was spotted cuddling with Keinan Abdi Warsame, a renowned Somali-Canadian poet, and singer. They broke up in 2014.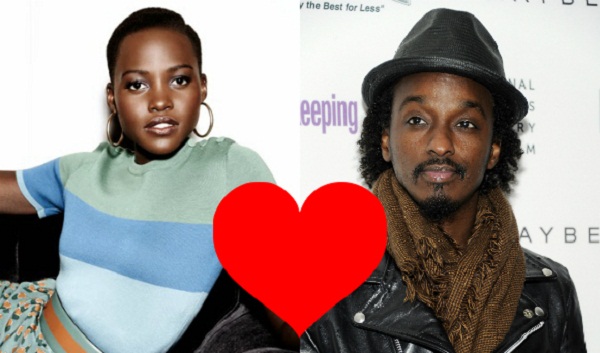 Lupita Nyong'o and Keinan Abdi Warsame
Source: Married biography
Lupita Nyong'o and Michael Fassbender on-screen romance
Lupita was also linked with Michael Fassbender when they worked together in "12 Years A Slave". She admitted in an interview that the pair shared a ritual in order to increase their chemistry in the Oscar-winning movie. The pair would look into each other's eyes and embrace each other.
She explained saying:
Michael and I had a ritual that we never even really spoke about – we would make nice right before a scene, and then we'd make nice after a scene. Just looking into each other's eyes, an embrace, a squeeze of the hands – that would button the scene.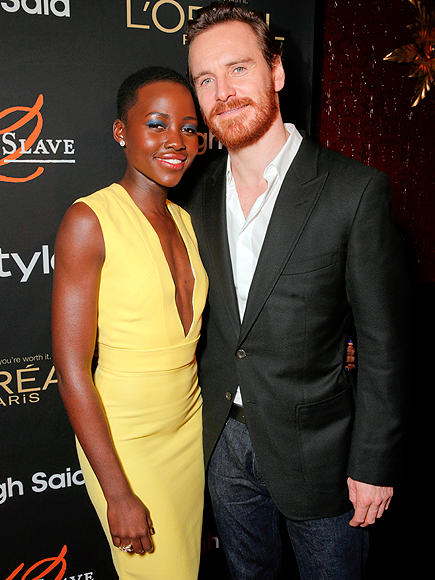 Lupita Nyong'o and Michael Fassbender
Source: Independent
Their relationship is said to end in between late 2013 to mid-2014.
Lupita Nyong'o and Jared Leto Relationship
Lupita also shared an unbelievably great chemistry with Jared Leto. There were rumors which claimed that the two stars were dating. Even though they never accepted about their relationship, they didn't deny it either.
.
Lupita Nyong'o and Jared Leto Chemistry
Source: Daily Mail
You might be amazed to know that during Jared's 2014 'Independent Spirit Awards' acceptance speech, he designated Lupita as his 'future ex-wife.'
Jared Leto and Lupita Nyong'o's chemistry:
Lupita Nyong'o dating Boyfriend Mobolaji Dawodu
At present, Lupita is in a relationship with Mobolaji Dawodu. He is a GQ Style's Fashion Editor. Their relationship came out in public after a close friend of Mobolaji revealed about it.
According to the friend, it was Mobolaji himself who 'discreetly told people they are dating'. It had already been six months of Lupita and Mobolaji's relationship when the truth about them came out in August 2016.
Mobolaji surely is one lucky guy to have such talented Oscar winning star in his life as a better half. We hope the pair is serious with one another. Let's wait and see if the pair actually ties the knot with one another.
For more updates keep on visting Frostsnow.