The transformation we have been seeing in Selena Gomez from the past few years is tremendous whether it's about her fashion game, music, or boyfriends. Although the former star of Disney had claimed that she'll not be sharing much about her personal life, she has been doing it opposite. Just like her over-the-top relationship with current beau, The Weeknd.
Just in case you might have forgotten Selena's past affairs, we have brought you a quick flashback. Let's have a look at the list of Selena Gomez's boyfriend be it real or rumored:
Selena Gomez and The Weeknd
Selena and The Weeknd were caught red handed after their kissing photo from Los Angeles came out in January 2017. Even though most of us know the pair was having something serious between them, they became official after they posted each other's photos on Instagram.
Till now, there has been no dispute or breakup rumor about the couple. In fact, their relationship is going pretty strong.
Selena Gomez and Charlie Puth
Selena has been linked with her 'Wo Don't Talk Anymore' co-singer Charlie Puth. Their first encounter took place at the 2015 MTV VMAs. Later they got really close and even produced their first duet album 'We Don't Talk Anymore'.
Selena Gomez and Charlie Puth
Source: Perez Hilton
As of now, Charlie is said to be dating Lea Michele.
Selena Gomez and Samuel Krost
Selena and her boyfriend Samuel Krost hung out together with Selena's best friend Gigi Hadid. The relationship between them was suspected to be a secret affair after they were seen holding each other's hand multiple times.
Selena Gomez and Samuel Krost
Source: Daily mail
Samuel also posted photos with Selena on his Instagram back then but they didn't really confirm their affair until their split. Yes, you read it right! Samuel accepted that they were in a relationship through his Instagram after their breakup.
Selena Gomez and Niall Horan
After the 1D handed the 2013 MTV Video Music Awards to Selena, she was seen quite close with Niall Horan. Their relationship became quite obvious when they were spotted kissing and hugging each other while they attended Jenna Dewan Tatum's 35th birthday party.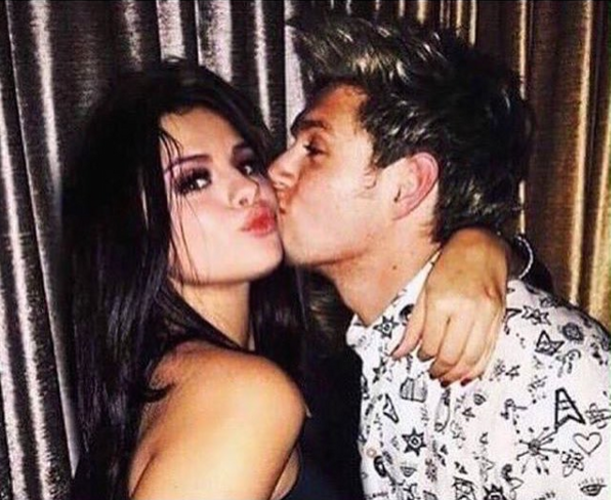 Selena Gomez and Niall Horan
Source: Seventeen
They parted ways later.
Selena Gomez and Zedd
We all know about Selena romantic relationship with Zedd back in 2015. Everyone went crazy when the pair's duet 'Heart Wants What It Wants' came out.
Selena Gomez and Zedd
Source: Daily mail
However, their relationship was said to be nothing but a publicity stunt by Diplo.
Selena Gomez and Orlando Bloom
Selena first appeared in a photograph with Orlando Bloom back in 2014. Later in 2016, they were seen getting steamy during Selena's Revival tour launch party in Las Vegas.
Selena Gomez and Orlando Bloom private moment
Source: Mirror
Selena Gomez and Justin Bieber
One of the most talked relationships of Selena is with Justin Beiber. They were even given a joined name 'Jelena' by their fans.
Selena Gomez and Justin Bieber relationship timeline:
Selena and Justin's love affair lasted for 5 years with a series of breakup and patch up. Eventually, they had their final breakup in 2015.
Read about What's going on between Anne Curtis and Justin Bieber? Who is Anne Curtis' boyfriend? Is she dating?
Selena Gomez other affairs and relationships
If you are thinking that the list is over then it's not. Apart from all these boys, Selena has been in a relationship with Taylor Lautner, Nick Jonas, and David Henrie as well.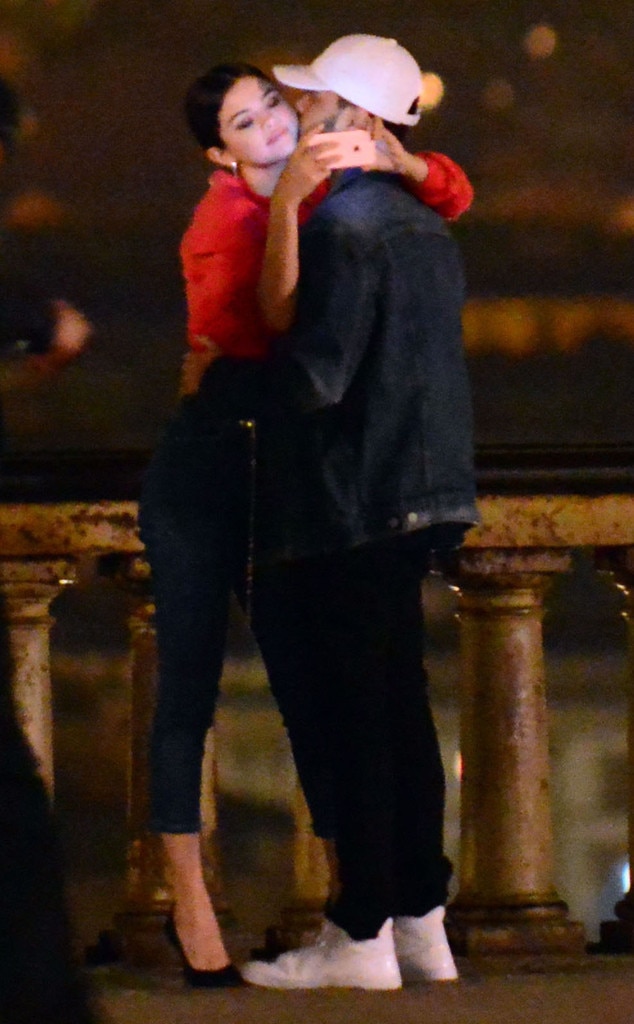 Selena Gomez with her boyfriend The Weeknd
Source: E!
Whatever the past be, it is a good thing to know that Selena is happy with her current beau The Weeknd. We hope their relationship stays as it is in coming days as well. Can you imagine her in a wedding dress exchanging vows with The Weeknd? We hope this imagination becomes reality someday.
Also read Top 10 reasons why everyone loves Selena Gomez despite previously dating Justin Bieber