Being a sportscaster is not for glamor, but it is about true passion in sports and it has been proved by ESPN's host Jade Mccarthy. Mccarthy has been in this field for a long time. She truly can be taken as an inspiration as she has won multiple awards due to her praiseworthy hosting. Looking at her talent, no one can deny the fact that Mccarthy is a learned woman who is actually obsessive about sports.
Mccarthy is one of the successful people in the world of sports media-- has been for a long time -- which makes it particularly confusing that her net worth is quite mysterious. But, by looking at McCarthy's prolific career, it is estimated that her net worth is around $20 million. Mcarthy has already spent four amazing years with ESPN but she's not stopping here as she signed a multi-year contract with one of the top sports network, ESPN.
Jade McCarthy wedding ring
Mccarthy is married to Gordon Stead and is a mother of two sons. She once posted a photo of her hand on her Twitter where she is seen trying out a huge ring which was won by baseball player David Ross during the 2013 Boston Red Sox world series.
The ring was actually magnificent. However, just beside Ross's ring, Mccarthy's wedding ring could also be seen. We must admit that it should have cost a lot to her husband as it's diamond is huge and appears to be expensive.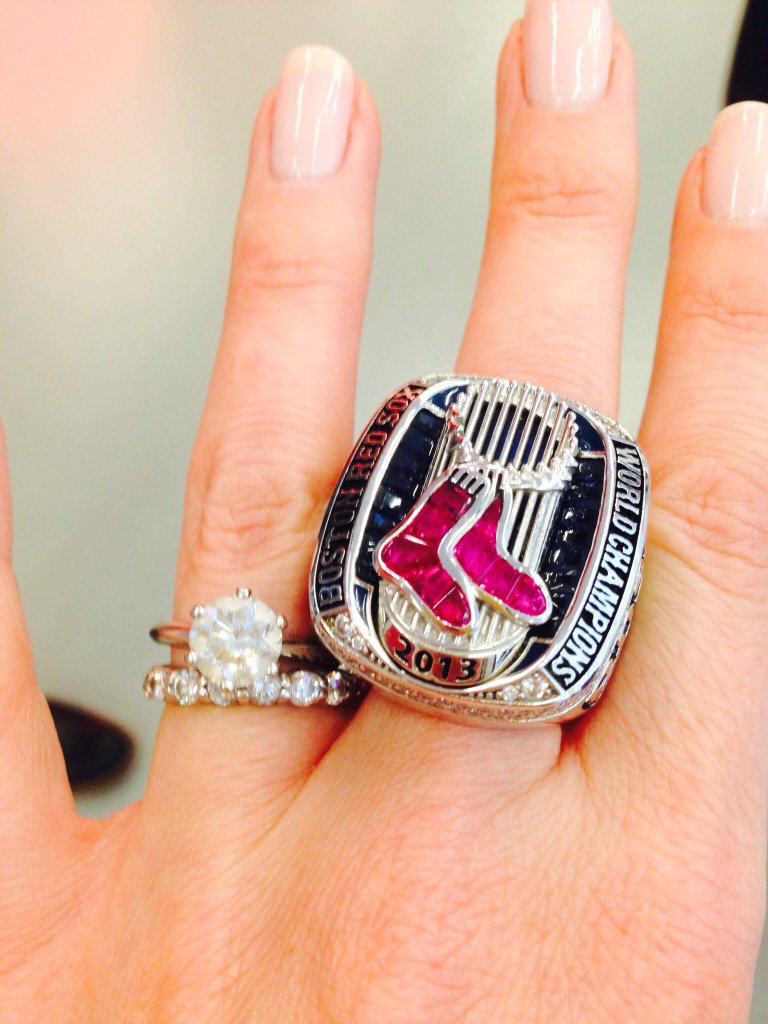 Image: Jade Mccarthy wearing David Ross' ring and her wedding ring
Source: Twitter
Jade McCarthy son plays golf
Mccarthy's two sons are following the footstep of their mother as they seem to be equally interested in sports. She often takes her kids to watch matches in the stadium.
One of her sons was spotted playing mini golf as well.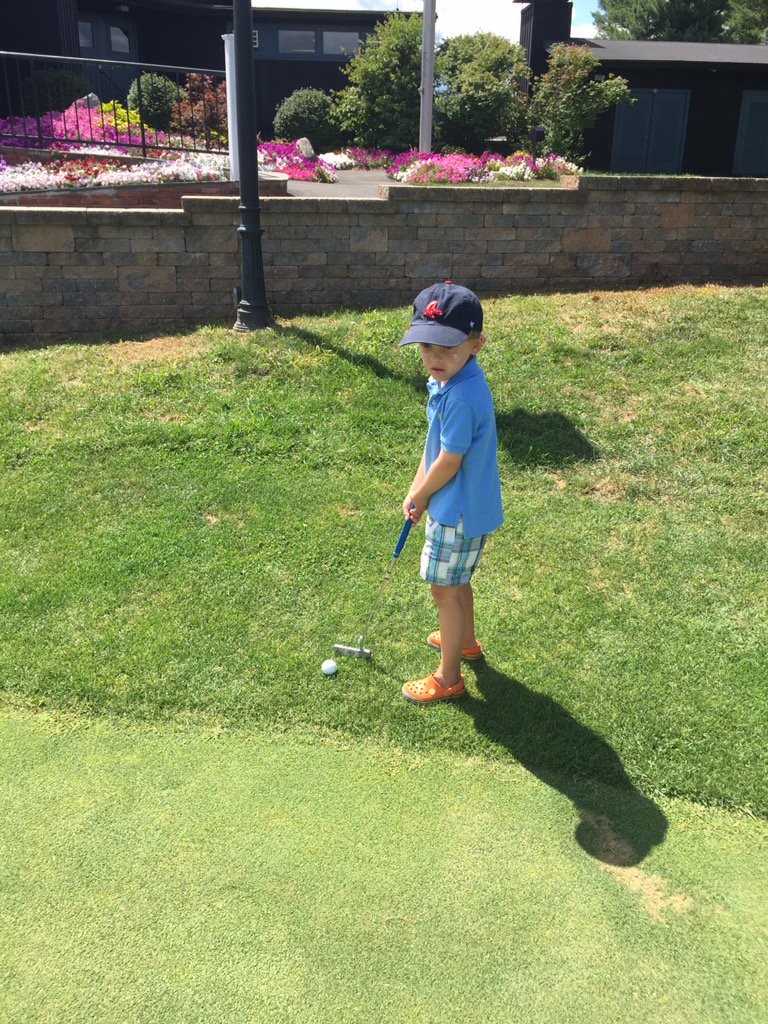 Image: Jade Mccarthy's son playing golf
Source: Twitter
Jade McCarthy career
Mccarthy's career began from WGGB-TV located in Springfield, Massachusetts. Later, she joined NBC affiliate WAFF. She even worked at Philadelphia's WCAU as its sports anchor. While she was at WCAU, she won many Sports Emmy Awards.
Image: Jade Mccarthy
Source: YouTube
Mccarthy's prolific career in NESN began in early 2010. She began as SportsDesk's part-time host and reporter. After the show ended, McCarthy hosted NESN's new show 'NESN Daily'. She gained a lot of fame from the show. After Mccarthy's husband got a job in Philadelphia she left the network in August 2011.
She took a break from the television and media after the birth of her first son in October 2011. She joined ESPN in September 2012 as 'SportsCenter' new host.
Video: Watch Jade Mccarthy in an episode of 'SportsCenter'
This is how Mccarthy earned such a huge net worth. And we believe that it will be higher in coming years due to her multi-year ESPN contract. She revealed in an interview that she is really excited to continue to be a valuable part of what she does along with her team across all their platforms.
Despite being a mother and maintaining a healthy relationship with husband, Mccarthy has been doing a tremendous job as a sports anchor. Nothing would have been possible without her passion and dedication towards her work.
We wish her and her family all the very best for her future.