The beautiful lady Eniko Parrish while keeps on astonishing the fashion world with her beauty and talent are gaining new heights in her career. She became more eminent since she started dating stand-up comedian and actor Kevin Hart and since then she is one of the most talked beauty brunettes in Hollywood. And thereby the beauty too inherits the net worth of Kevin Hart which is estimated to be around $120 million as in 2017.
Well if you love watching the comedy show than you for sure know Kevin Heart. It's a different thing that the lady isn't as famous as her husband but she sure is a prominent figure in Hollywood. Well, let's get to know more about her net worth and salary.
Here's the detail.
The Rising Model Eniko Parrish
Eniko Parrish, 32, born in Baltimore, Maryland is an aspiring model and actress. She moved from Boston to L.A. with a motive to pursue her professional modeling career.
An aspiring model and current wife of Kevin Hart Eniko Parish
Source: YouTube
Parrish walked down the ramp for BET's 2013 Rip the Runway, which was a fashion and music show hosted by none other than Kelly Rowland and Boris Kodjoe.
She first came into the limelight after she started dating stand-up comedian, writer, producer, and actor Kevin Hart back in 2009 following his divorce with wife Torrei, to whom he was married since 2003.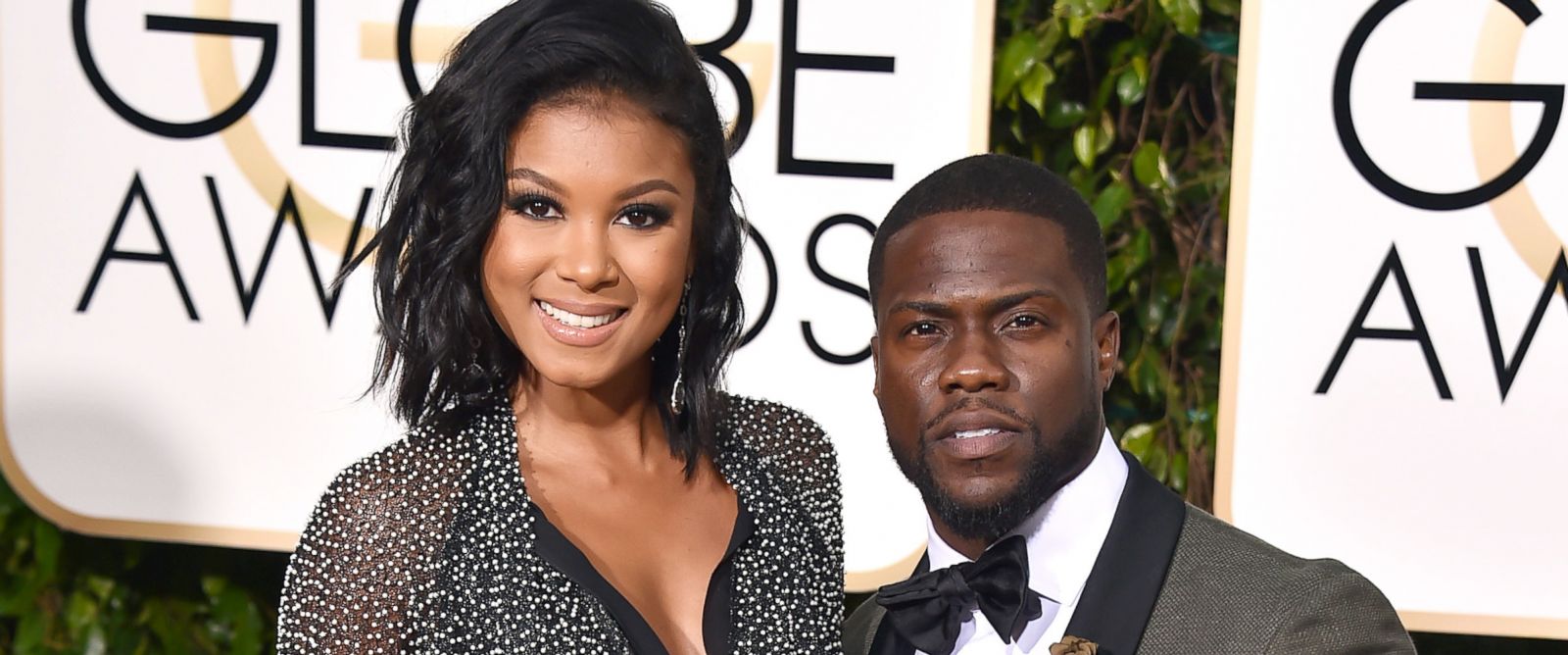 Eniko Parrish with her husband Kevin Hart the highest paid comedian in the world
Source: ABC News
The year 2016 became a dream come true for the model and on August 13 of the very year, she got married to Kevin Hart. Since then the beautiful brunette is the center of attraction in the media.
Eniko Parrish's Net Worth, & Lifestyle
The model is gaining new heights every passing day and is a renowned face in the fashion industry. Though she makes a good amount out of her modeling career her net worth is not revealed yet.
But after getting married to the actor she is certain to inherit his net worth which is estimated to be around $120 million as in 2016.
via GIPHY
Kevin owns a mansion in San Fernando Valley's Tarzana Community just outside Los Angeles which is of worth $2,000,000. The mansion has got 7 bedrooms and is 6,459 square feet.
Kevin recently bought a sports car SLS AMG- manufactured by Mercedes which is worth $130,000.
Kevin Hart with his sports car SLS AMG- manufactured by Mercedes of worth $130,000
Source: muzul.com
The model indeed lives a luxurious life with her husband.
via GIPHY
Let's check a video on the couple's lifestyle here.
Eniko is bagging a good sum of money each day and is also earning fame through her modeling career. Well, she is yet to do a lot and make a lot.
Quick Fact
Who is Eniko Parrish Husband?
Eniko is married to her spouse Kevin Hart since 2016.
How tall is Eniko Parrish?
Eniko is 1.71 m, ie. 5 feet 7 inches.