The two celebrities couple Emily VanCamp and Josh Bowman are the new heartthrob couple. They are famous for being an onscreen couple, but now they are officially an item. The couple is all set to get married as they recently announced their engagement.
Let's jump into their personal life to get all the details regarding their love affair and relationship. Just stay with us.
Onscreen married couple; Emily VanCamp and Josh Bowman recently announced their engagement
Emily Vancamp and Josh Bowman are considerably a famous onscreen couple, who played the role of a married couple, Daniel and Emily in the famous American television series Revenge. Their relationship is now not just limited on-screen, but they are also in a love relationship off screen.
Here's a clip of the series Revenge in which we can see Emily and Josh getting married. Enjoy watching!!
The blond beauty actress Emily VanCamp and the handsome hunk actor Josh Bowman are now engaged. The engagement was confirmed when Emily posted a photo on her Instagram wearing a shiny diamond ring on her left hand on May 17 and captioned it with a heart emoji.
Check it out.
A day before announcing her engagement, Emily was celebrating some exciting news: Fox just picked up her new medical pilot, The Resident.
She has also posted it to her Instagram. Have a look.
Congratulations Emily and Josh!!
Now, let's learn more about their relationship. Emily and Josh had their first meeting when they both were working together on the ABC television drama series Revenge in 2011. The show ended after four seasons in 2015.
While they were starring in the show, Emily once had an interview with Instyle Australia in which she stated;
I have a wonderful love in my life. Trust is the most important thing in any relationship because everything falls into place after that.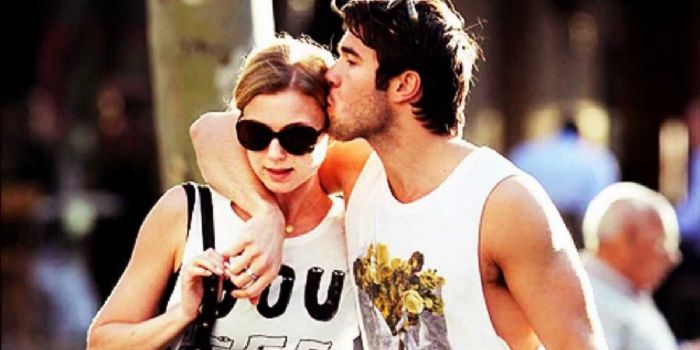 Engaged boyfriend and girlfriend couple: Josh Bowman
Source: whosdatedwho
During the show, the couple fell in love with each other and began dating since late 2011. They were spotted together many times in public places, whether their meeting is it on a casual coffee walk or the beach.
Here's an Instagram post shared by Emily while she went for a vacation with her future husband, Josh. Check it out.
Wow! What an amazing couple!
We wish this couple all the very best for their future, and we hope we soon see them as husband and wife.
Besides Josh, Emily had several relationships in the past. You can learn her dating history in the table below.
| List of Emily's Ex-boyfriends | Dating Period |
| --- | --- |
| Ben McKenzie | 2004 |
| Chris Pratt | 2004 - 2006 |
| Dave Annable | 2007 - 2008 |
| Joseph Morgan | 2010 - 2011 |
| Gregory Smith (Onscreen) | 2002 |
| Brian Hallisay (Onscreen) | 2011 |
| Barry Sloane (Onscreen) | 2011 |
| Dave Annable (Onscreen) | 2006 |
| Chris Evans (Onscreen) | 2016 |
For more updates, don't forget to visit Frostsnow.