Frostsnow
https://frostsnow.com/
Emily Ratajkowski poses Naked, "My sexuality is my Chioce"
Updated On

21 Jul, 2017
Published On
19 Jul, 2017
Elimy Ratajkowski posed naked for Allure. Recently, the twenty-six-year-old diva flaunted her flawless curves for Allure's August issue.
Also, the stunning beauty expressed her strong opinions on sexuality.
The super model said
"To me, any expression that is empowered and is your own as a woman is feminist," she said. "If a woman decides to dress sexy, it doesn't mean she's not a feminist. We should be doing things for ourselves.
Image: Emily Ratajkowski poses naked for Allure
Source: Popsugar
To see her naked photo for Alure click here
Putting some more light on the matter, she asserted if a woman is happy with her choices regarding her feminity and sexuality and if something makes her feel good, she should be up for it.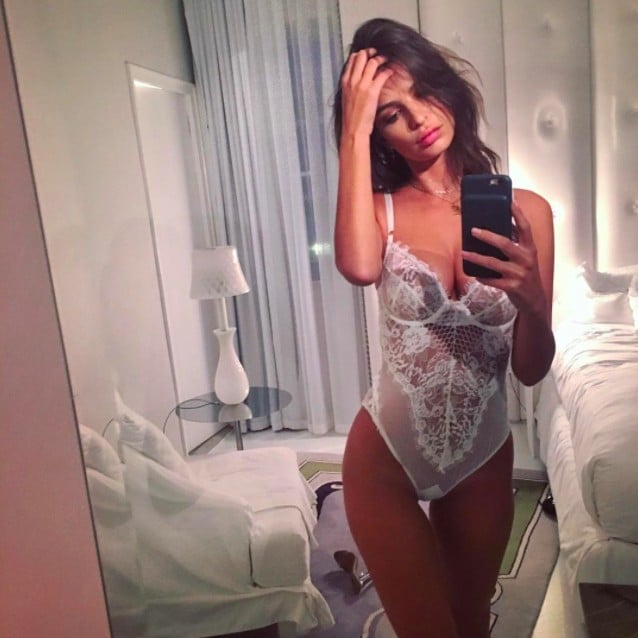 Image: Model Emily Ratajkowski
Source: Popsugar
Further, She said she feels terribly ridiculed by the culture. She was quoted saying it bothers her that "people are so offended by breasts,"
That's when I realized how f*cked our culture is. When we see breasts, we don't think of beauty and femininity. We think of vulgar, over sexualized images."
Image: Emily for a photo shoot
Source: Mirror
Emily went completely naked last year as well giving nude pictures for Harper Bazaar's August issue.