Getting in and out of relationships is common among celebrities. But how many cases do we know of actors, singers, and models sticking with their loved ones for a long time?
Not many, we suppose. Charming Dutch, Frisian model/actress Doutzen Kroes has turned out to be an exception in this regard. She not only dated another Dutch national Sunnery James, a DJ by profession, for years before marriage but has stuck with him for more than 7 years now.
Also Read: Chelsea Clinton married her husband Marc Mezvinsin 2010 with 2 children.
Find more about the couple's relationship and marital life here in Frostsnow.
Doutzen Kroes and her husband Sunnery James: know about their dating history and relationship
The year 2009 was a lucky one for the gorgeous Dutch model. On that year she was listed as one of the highest-paid models in the world, alongside other top models such as Kate Moss and Kathy Ireland. She also found James, the love of her life, that same year.
Also Read: Sporty and Sexy Kathy Ireland woos her fans with her well-toned legs.
Doutzen Kroes and her Husband Sunnery James met each other for the first time in 2009
Source: Instagram
Kroes and James met each other for the first time at the Veronica Sunset Grooves Festival in Hoek van Holland in the summer of 2009. One of the employees of the festival stated that,
Together they waited until the rest was restored. In the chaos you could see how fond they are to each other. But at that moment there was something else going on. Actually nobody looked at those two.
It looks like the couple went unnoticed back then.
The two kept their relationship low-key for the first few months. It was only then in August 2009 that they went official, when one of the friends of the rapper/DJ confirmed their relationship. He said,
We congratulate him with a very sweet girl.
The couple dated each other for more than a year after that. The couple got married in November 2010, in Eastermanr, the Netherlands. The couple was said to have tied the knot secretly. The Daily Mial reported that the bride said "I do" in front of 30 members including some close friends and family members. Less than three months into their marriage, on January 21, 2011, the couple had their first child, Phyllon Joy Gorre.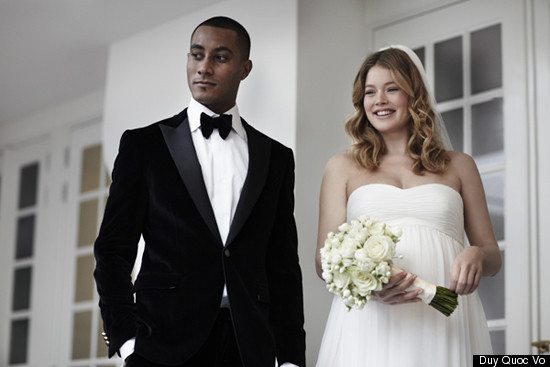 Doutzen Kroes and her Beau Sunnery James tied the knot on 7th November 2010
Source: Huffington Post
Kroes shared their happiness with People magazine,
Sunnery and I are very excited to welcome our healthy and beautiful baby boy, Phyllon, into the world and into our lives. We couldn't be happier.
The Dutch model with her first child, Phyllon Joy Gorre
Source: Daily Mail
In February 2014, Kroes announced her second pregnancy. She told People,
This is not a #throwbackthursday this is now! So happy to share with you that we are expecting.
James further added,
Super happy to announce that we're expecting new love in our life! My beautiful wifey is pregnant
On March 22, 2014, Kroes revealed that she is expecting a baby girl. She tweeted,
On 30th July 2014, the Dutch model gave birth to her second child, a daughter, Myllena Mae Gorre in Amsterdam, the Netherlands.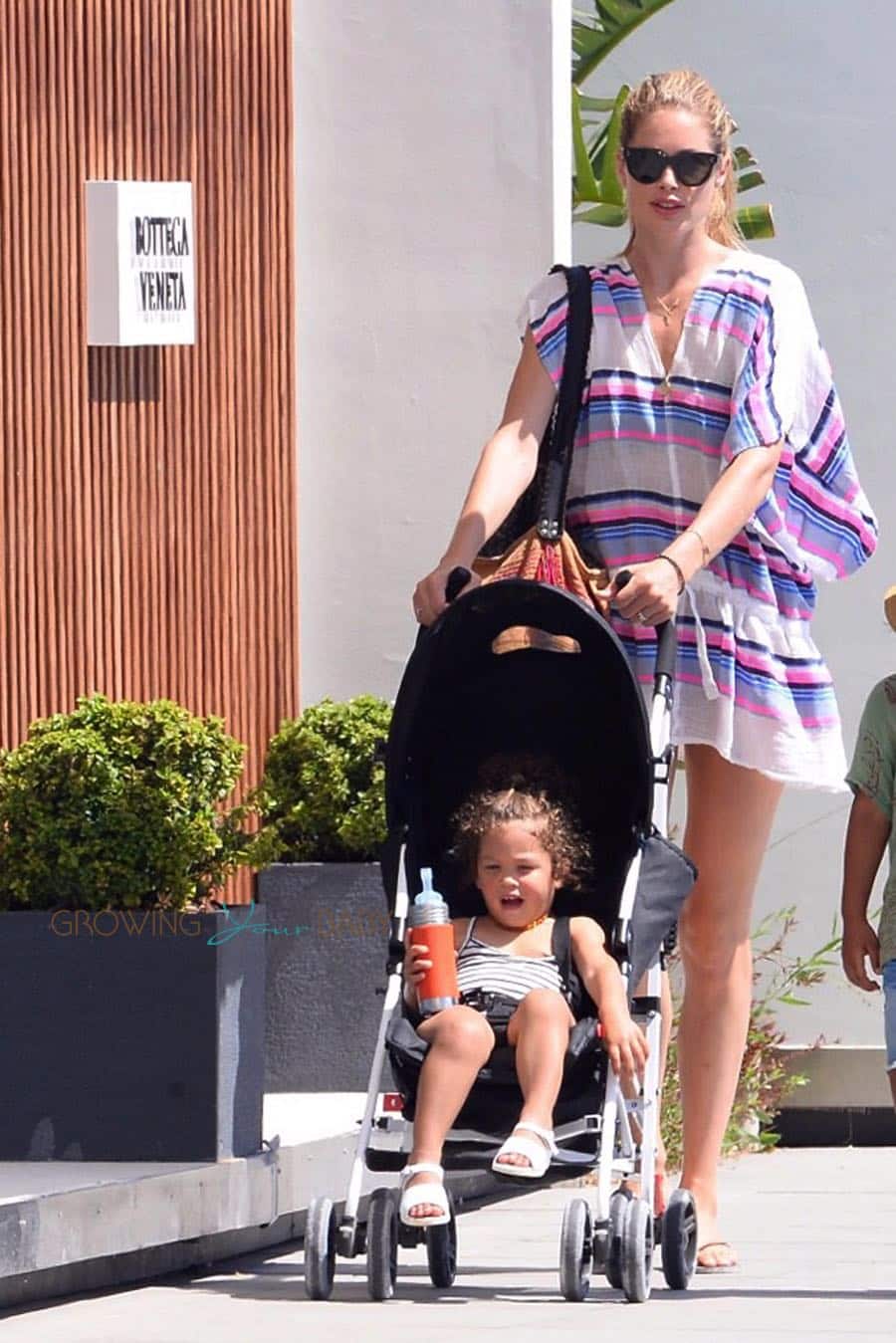 Kroes with her daughter Myllena in Ibiza
Source: Growing Your Baby
She is so cute, isn't it?
It's been seven years now that the couple is married and they are living happily together. Some marriages are made in heaven.