The Disney star Lauren Taylor is one emerging star in the Hollywood industry. Not only she is talented but has also won the hearts of people through her beauty and charisma.
As an American actress and singer Taylor is well known for her performance in the Disney Channel show Best Friends Wherever.
Let's also get to know about this beautiful star's love affair if she is having any.
Lauren Taylor's Dating History
Exactly like Lauren's professional life, her personal life is also one other subject matter for both media and her fans.
However, the actress is not so far found to have indulged in any kind of affairs and relationship. As far the latest reports are concerned, Taylor is currently single.
The actress has not yet been spotted romantically involved with anyone. It seems like the actress is focusing on her career rather than her love life right now.
Disney star Lauren Taylor an American actress and singer
Source: BSCKiDS
But who knows she may be secretly dating a guy who has no links to the film industry. Whatsoever, apart from her dating life, Lauren is at the peak of success when it comes to her professional career. So let's get to know about her life and career as well.
Know about Lauren's life and childhood in detail
Lauren was born in the town called Littleton in Colorado, however, she later moved to another city in San Diego, California where she spent the major part of her life along with her parents.
Lauren musical career began even before her appearance on Disney. She made her first performance as a singer at the age of 8 when she performed at the musical theater at her school.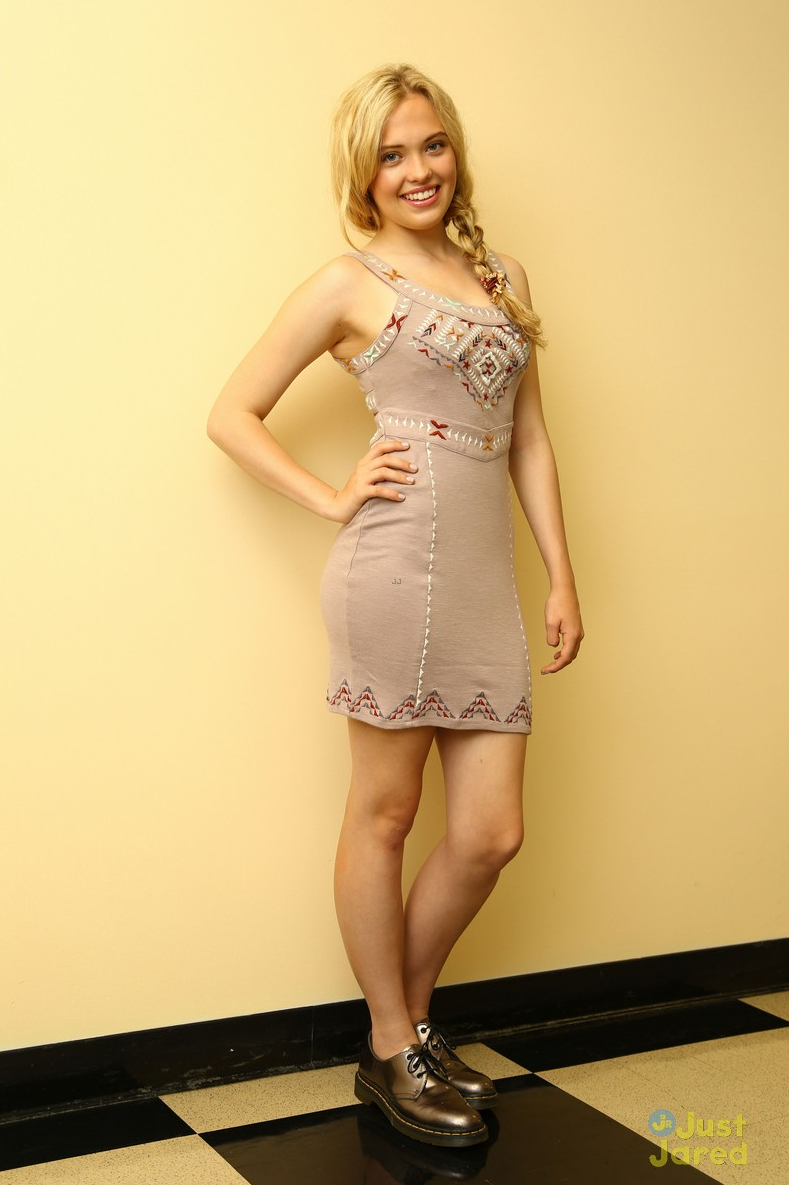 Lauren Taylor best known for her role in Best Friend Whenever
Source: Best Friends Whenever Wiki - Wikia
Besides this, the singer currently resides with her mother and two twin brothers Conner and Jordan and in Southern California. The singer also has two pet cats Mojo and Baby.
Know how Lauren started her professional career at singing and acting
Though Lauren began her career as a musician, she later diverted her career towards acting.
Firstly, she competed in a 12-part chamber, a singing competetion during her middle school. Then Lauren at the age of 14 performed for San Diego Symphony Summer Pop Concert Series. Later she also associated for acclaimed musical artists Michael Bolton, Wilson Phillips, Debbie Gibson and Vanessa Williams.
Lauren Taylor played a role of Harper Rich in Netflix series The Richie Rich
Source: CrunchBase
Afterward, Lauren turned her attention towards acting booking commercials for Disney Nintendo, Panda Express, Iowa Healthcare and Unity Healthcare.
Lauren then got an opportunity to cast in the lead role for the Disney pilot 'Fairest of the Mall'.
Let's have a look at Lauren's official music video Carousel!
One by one every of her television shows became a huge hit. She was most appreciated for her roles in the Netflix original series Richie Rich where she played the role of Harper Rich.
She also made an appearance on the Haunt-a-Rooney episode of Liv and Maddie. Lauren currently appears in the American sitcom Best Friends Whenever.
Besides, Taylor is the veteran competitive cheerleader and is also associated with sports and often takes part in lacrosse and soccer.
We wish Lauren all the luck and hope she finds the prince of her dream.