Detective Nick Burkhardt from the NBC drama 'Grimm' is none other than David Giuntoli. The hot American actor is engaged to his 'Grimm' co-star Bitsie Tulloch. The pair has been dating for a long time but Tulloch was Giuntoli's secret girlfriend before they confirmed their relationship in December 2014.
David Giuntoli and Bitsie Tulloch opened up about their relationship
When Giuntoli and Tulloch confirmed their relationship in December 2014, Tulloch seemed really happy that they no longer need to hide their relationship. In an interview with Zap2it, Tulloch said:
"It's pretty public now that I'm dating David, so that's kind of out of the bag. We were hiding it for a long time, but now everybody knows."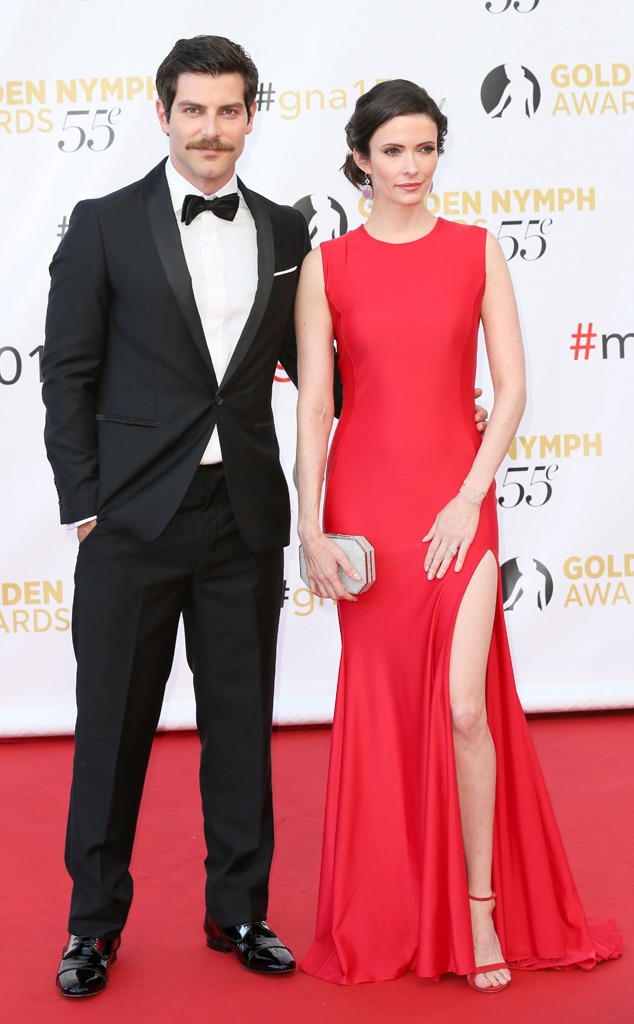 ?Image: Bitsie Tulloch and David Giuntoli
Source: E Online
Tulloch also revealed that she is mostly around with Giuntoli and other co-stars such as Bree Turner, Claire Coffee, Silas Weir Mitchell, Sasha Roiz, Russell Hornsby and Reggie Lee as they hang out in a group.
David Giuntoli and Bitsie Tulloch engaged
Giuntoli and Tulloch have finally confirmed about their engagement despite the fact that the pair got engaged in April 2016. Giuntoli revealed to Entertainment tonight that they pair had been enjoying it secretly. Their engagement news came out when Tulloch came out in public with a sparkling diamond ring on her ring finger during the promotion of the sixth season of 'Grimm'. However, Tulloch revealed that the pair had actually decided to reveal it as she wore her ring for the public for the first time.
?Image: Bitsie Tulloch and David Giuntoli
Source: Access Hollywood
Bitsie Tulloch 100 years old engagement ring
Tulloch engagement ring is no ordinaryring as its diamond is a 1980s valuable rock whose setting date is 1915 the year of birth of Tulloch's grandfather. She said during the Facebook Live chat that their ring is over a hundred years old. Tulloch looked really excited when she talked about her wedding ring and praised her fiance for picking up such a classic piece. In contrast, Giuntoli joked that he had to dig it out of the grave.
Image: Bitsie Tulloch engagement ring
Source: Daily mail
Giuntoli's fiancé Tulloch often posts amazing photos of her better half on her Instagram. Once she posted Giuntoli's photo with the caption, 'Man crush all day!. She mentioned herself as a lucky girl on her hashtag. It seems like Tulloch is very much happy and excitement about the new beginning of her relationship.
As a matter of fact that Tulloch and Giuntoli's engagement is no longer a secret, Tulloch is often seen flashing her engagement ring time and again, knowingly or unknowingly
.Even though the pair hasn't revealed any plans for their wedding, we hope to hear from them really soon.