Cindy Crawford is the name that does not need any introduction. She is a one of the renowned American actress and model who has successfully marked her name in the Hollywood history book. But today, in this section, we are going to talk about her adorable daughter Kaia Jordan Gerber.
At 16 years, Kaia already has a taste of success and holds an amazing career just like her mother. Let's learn about Kaia Jordan Gerber and her family life.
Kaia Jordan Gerber's Carrer, Net Worth, Awards, And Achievements - Family Life
Kaia Jordan Gerber is a young American model and actress who is best known as the daughter of the supermodel Cindy Crawford and a renowned American businessman and former model, Rande Gerber.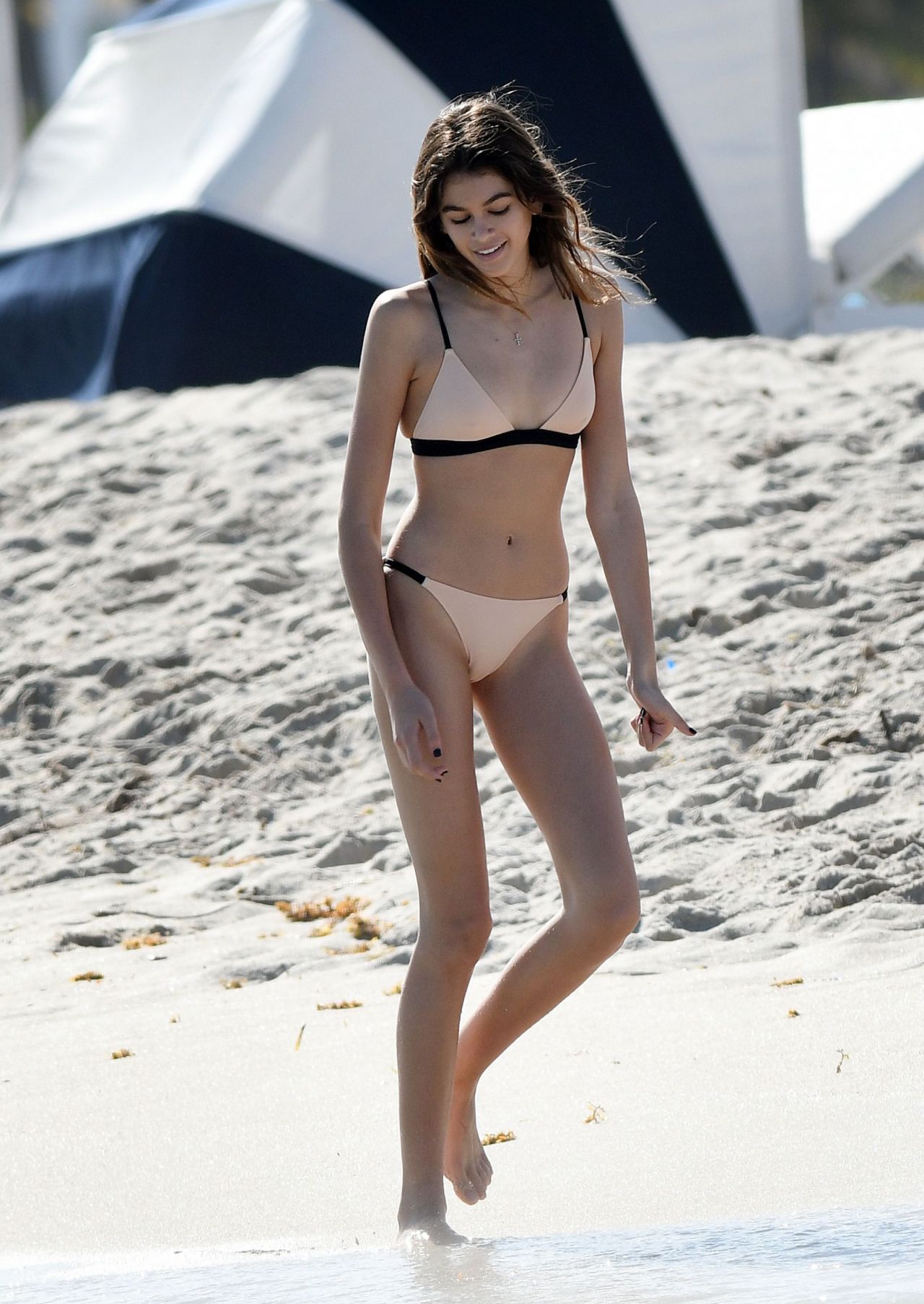 Hot and sexy model and actress Kaia Jordan in bikini
Source: celebmafia
You might be amazed but Kaia landed her first modeling gig with Versace's junior line Young Versace at the very young age of 10. A year back, at the very young age of 15, she made her acting debut as the young Caroline in the popular American drama film Sister Cities.
Gorgeous model and actress Kaia Jordan
Source: the blond salad
It is extremely inspiring how a 16-year-old girl has made her way to millions of hearts. With her adorable personality and glamorous looks, the Sister Cities star has successfully gathered more than 1.8 million followers on her official Instagram account.
Besides, Kaia Gerber has modeled for various renowned magazines such as Vogue, Teen Vogue, and Pop Magazine. She usually appears on the cover of various magazine most of the times alongside her mother Cindy.
Kaia Gerber appeared on the cover of Vogue magazine alongside mother Cindy Crawford
Source: vogueparis
The newly-minted model has been following the footsteps of her mother and it became more evident after Kaia received the breakthrough model of the year award at The Daily Front Row's 4th Annual Fashion Media Awards during the New York Fashion Week.
Kaia Gerber with her mother Cindy Crawford when she won the breakthrough model of the year award
Source: people
Now the question is how much salary does she earn and how much her net worth is with this amazing career. Well, the exact net worth of Kaia is yet to be revealed but if we think about the money she will inherit from her parents, her net worth would be more than $100 million.
Kaia Gerber in her expensive glasses
Source: instyle
Her mother who was previously married to an actor Richard Gere (married.1991-divorce.1995), after the divorce, married for the second time with a businessman and former model Rande Gerber on 29 May 1998.
Also Read - How much is Richard Gere net worth? The reason behind the success of Richard and his dating stories.
After three years of their marriage, Kaia was born on 3 September 2001. Besides, Kaia also has a brother Presley Walker (born on 2 July 1999) who is a model as well.
Happy family: Kaia Gerber with her father, mother and brother
Source: dailymail
The perfect family of four is living happily together. We wish all of them all the very best for their future.
For more updates, stay tuned with Frostsnow.