Let the 90's youngsters just slap that belief with an Instagram picture of Christine Elise McCarthy.
The old Affair! Very old indeed!
The peroxide-shock of blonde Pixie hair, the motorcycle, and the badass attitude is what fans remember when the name of Christine Elise McCarthy comes up. More than two decades and tons of other TV series and movies later, McCarthy is still the punk rock Beverly Hills outlaw girl Emily Valentine of the "Beverly Hills 90210" fame. That series proved to be a boon for every cast member. More so for McCarthy, because that was where she met Jason Priestley.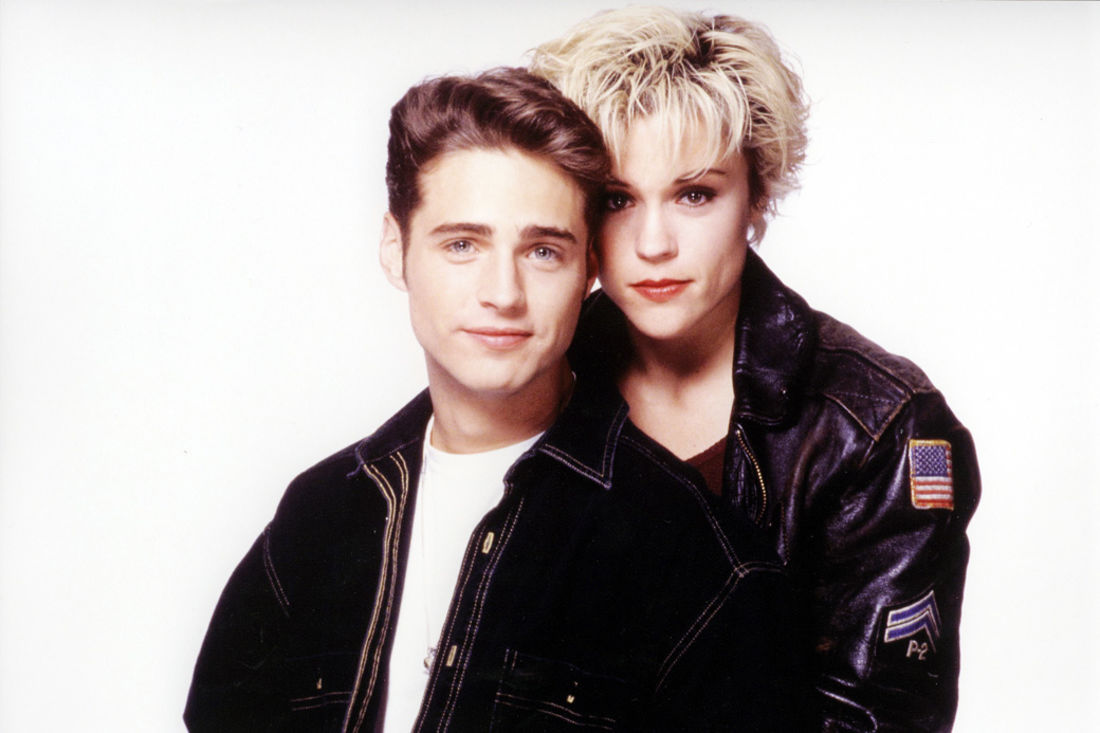 Beginning from the very first day of the shoots of her series (in which she was first cast since season two), McCarthy and Priestley hit it off and began dating. McCarthy began living together with her then-boyfriend Priestley. Priestley, who played Brandon Walsh on "Beverly Hills 90210" from 1990 to 1998, also revealed about the affair saying, "Christine was my first full-fledged adult relationship" and also credited McCarthy with taming his infamous hard-partying ways, born from his need "to prove that I was nothing like the sanctimonious Brandon Walsh."
Engaged?
The duo was planning to get engaged soon but in 1997, after 5 years of dating, they broke up. Rumor has it that the reason behind this was the kids- one of them wanted, the other didn't.
Looking at them now, we can guess who was on which side.
Married?
Priestley has already been married twice and has two children. But McCarthy is still single and seems content without any children of her own.
51-year-old McCarthy is living her life her way, it seems. Currently, she maintains a food blog called Delightful-Delicious-Delovely and has pursued a lifelong love by working as a professional photographer.
Love triangle affair?
Going through her Instagram feeds, we can see her love for her food and, surprisingly, dogs. So, maybe she has been in such a committed relationship with her "food porn" and her pets that she doesn't actually have time for some real hunk.
She might have broken many hearts back in her days when she dated Priestley, and now she is breaking yet more by not dating anyone.