Chloe Moretz and Brooklyn Beckham were one of the cutest couples of 2014, but their love affair was a constant on and off. They got back again in May 2016 but officially broke up by August of the same year. However, it seems like the pair is back together yet again. The stars' activities in social networking and some reports make us suspicious that there's something fishy going on between Moretz and her former boyfriend.
Reports claim that the couple has liked each other's photos on Instagram. They have also been posting pictures with mysterious partners that appear to be one another. So what's the deal? Let's find out:
Chloe Moretz keeping her new relationship mysterious
When Moretz appeared with a guy in the September 2016 issue of Teen Vogue, a lot of people guessed that the lad is none other than Beckham himself. In the same issue, Moretz talked about the difficulty of being a celebrity and wanting for a private romantic life.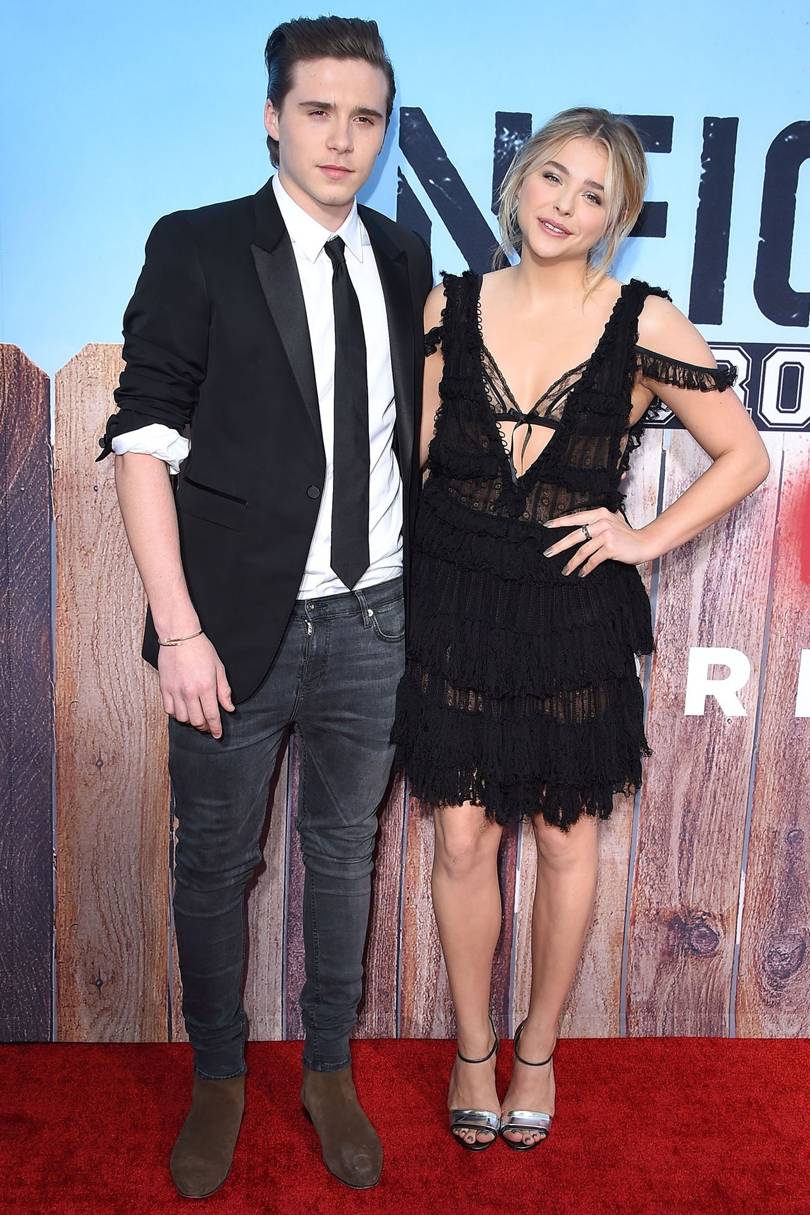 Chloe Moretz and her boyfriend Brooklyn Beckham
Source: Glamour magazine
She said:
They want a story. They want a tabloid. Especially, right now in my newer relationship with my boyfriend. We'll go out and there will be 15 paparazzi and we're just going to a grocery store. We are real people and we're having real emotional experiences, and all this is happening around us. Trying to keep ourselves in our own little world is difficult.
Watch to know if Chloe Moretz and Brooklyn Beckham are an item:
This made people believe that there's something mysterious going on between Moretz and her on-and-off beau.
Chloe Moretz and boyfriend Brooklyn Beckham dating again
Moretz and Beckham's dating rumor became old by end of 2016 but the suspicion has risen again because of Beckham's activity on his Instagram. On one his posts, a blonde haired woman's head is seen which appears to be Moretz.
ELLE UK also reported that the 20-year-old actress liked Beckham's photo on Instagram. Similarly, Moretz also posted a photo of tangled hands in March.
All of the evidence make us believe that Moretz and Beckham are back in the game. The pair's frequent on and off relationship has become too mainstream. We hope they are thinking about being in a super serious relationship this time.
Read more about Chloe Moretz relationship with boyfriend Brooklyn Beckham.
It would be delightful to see Moretz and Beckham tie the knot. We are already imagining how cute the couple's kids would be.
For more updates stay tuned to Frostsnow.