Chiwetel Ejiofor is a household name in Hollywood. He has done some amazing movies due to which he has successfully gained a huge fan base. If you are aware of Ejiofor, you won't find difficulty in knowing more about his personal life. However, we bet, a lot of people are totally lost when it comes to Ejiofor's love life.
Ejiofor, who was linked to Sari Mercer in the past, is currently dating someone new. The lucky lady is none other than model Frances Aaternir. The pair began to date since 2015 and are still going strong as there is no split rumor. Is he going to marry her? Let's find out.
Chiwetel Ejiofor is dating Frances Aaternir
Ejiofor has found success in every step of his life. His name is never away from ladies as we often hear his name being linked with gorgeous and hot women. Currently, he is dating model Frances Aaternir.
His relationship with his girlfriend Frances began since September 2015. They often make public appearances together. They even went to watch basketball match between Toronto Raptures and New York Knicks in April 2016 at the Madison Square Garden in NY.
CAPTION: Chiwetel Ejiofor with new girlfriend Frances Aaternir
SOURCE: Daily Mail
Check out the video below to find out more about the couple.
The couple has it all when comes to media attention and their fans are going crazy on whether the pair is up to wedding any sooner or not? Let's find out.
Are Chiwetel Ejiofor and Frances Aaternir getting married?
Ejiofor and Aaternir have been in a relationship for more than a year now. So, does that mean they are thinking of tying the knot? Well, the answer to the question is quite unsure as Ejiofor hasn't talked anything regarding his plans of getting hitched. It seems like he wants to enjoy some more time as a bachelor.
CAPTION: Chiwetel Ejiofor and current girlfriend Frances Aaternir
SOURCE: Daily Mail
Chiwetel Ejiofor relationship with Sari Mercer
Besides Aaternir, Ejiofor was in a romantic love affair with Sari Mercer in the past. The pair began dating in 2013. However, their relationship couldn't last longer and eventually, they broke up. Neither Ejiofor nor Mercer revealed the real reason behind their split.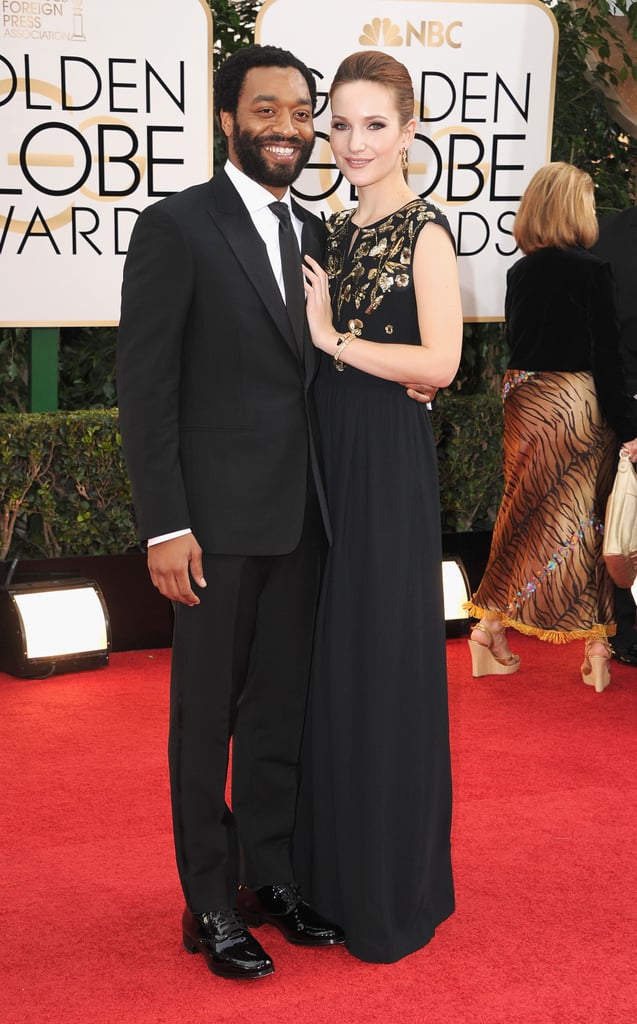 CAPTION: Chiwetel Ejiofor and ex-girlfriend Sari Mercer
SOURCE: Pop Sugar
Also Read: First African Actress to Win an Oscar Lupita Nyong'o; Dated Chiwetel?
Chiwetel Ejiofor is an LGBT supporter
The 39-year-old star is not gay but he is an LGBT supporter. He is totally against the fact of gay people hiding their identity and sexuality. He claims that LGBT people have difficulty to survive in Hollywood as there is a lack of quality. He wishes it to change as he believes it's tough to be gay than black in Hollywood.
VIDEO: Chiwetel Ejiofor talks about his houseboat life
Oscar nominee Ejiofor is not just a talented person but also equally good looking. His relationship with Frances Aaternir seems to be going really well. They show no hint of a split. We hope to get the news about Ejiofor and Aaternir's wedding soon. Best of Luck to both these beautiful people.