So as Chink Santana is a very popular you may also know about his love life. Till now he has been linked with many celebs which we will be talking about today. Chink was in a relationship with Chrissy Monroe little time back but it is not lying that he has been linked with Ashanti and worked with her a lot. Chink has produced Ashanti's first two albums and even appeared in her video for 'Don't Let Them' back in 2005.
Chink Santana
Read Chink Santana's full story about his relationships here.
Chink Santana's relationships
Keyshia Cole
Talking about Chink Santana's first relationship was with Keyshia Cole. He dated Keyshia from the year 2003 to 2005. Keyshia Cole is an American singer who is famous for her song 'The Way It Is'. Keyshia was dating the former NBA player Daniel Gibson. This pair got engaged on 1 January 2010 and welcomed their first baby on 2 March 2010. Later Keyshia and Daniel got married on 21 May 2011.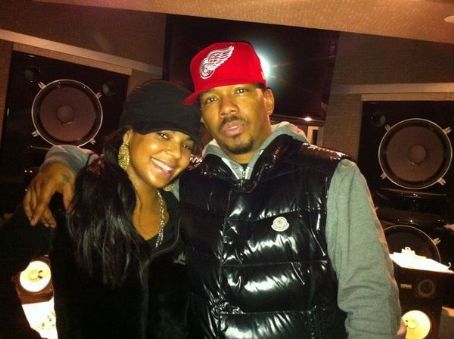 Ashanti and Chink Santana
As Chink Santana broke up with Keyshia Cole he started being in a relationship with Ashanti. It's been said that Chink was in a very deep relation with Ashanti. According to Vh1, Chink in one of the interview said of Ashanti "I love her to death… Every record that she ever had was a hot record and I gave it to her. She needs me like I need her. She's the most phenomenal writer I've ever met before. I don't know what else to say about her without getting all emotional. I'll give her my ankle if she needed it".
Chink Santana and Chrissy Monroe
Later Chink Santana was linked with Chrissy Monroe. According to VH1 Chrissy was been wheeling and dealing with the Chink Santana for two years. Many people even commented that it was great that Chrissy broke up with Chink was one of the wisest things she has ever done. It took long to figure out for her to realise that he wasn't the guy for her. Chink was always playing a game with her and Chrissy found out the truth after a long time.
Is Chink Santana dating currently? or married ?
Chink Santana has always been praised for all the super works he has done being in the musical industry. But when it comes to love relationship it is hard to say so. Chink after his separation it seems like he is enjoying his life being single.
Chink Santana is not emotionally involved with any women these days and nor have any plans to marry and have wife. This Grammy Award winning may be focusing on her career rather than relationship as he is better known for his fabulous career than any other things.
Andre Parker famously known as Chink Santana is an American R&B musician and producer. He is one of the greatest musicians in American music industry who has won an award from his first album itself titled Ashanti. After his debut success, he worked with many brilliant talents of the industry. Talking about some of his hits it includes Chapter II, Judgment Days, Hustler's P.O.M.E (Product of My Environment).