Late Charles Krauthammer was regarded as one of the most intelligent American news personality. The Pulitzer Prize-winning syndicated columnist, author, and political commentator had a splendid career, but his personal life was no less of a splendor.
Charles Krauthammer was married to Robyn Krauthammer for forty-two years before his death parted them. Krauthammer shared a son with Robyn, Daniel Krauthammer. Get to know about Charles Krauthammer' married life, children, and more:
Charles Krauthammer Married Life With Robyn Krauthammer; Children
Before, getting directly to Charles Krauthammer' married life and personal life, let's grab some knowledge about his professional career.
Charles Krauthammer's columns might not have ever existed, he had decided to go on with his profession as a physician. Graduating from a medical school in 1975 and working as a chief resident and a reputed physician for more than three years, Charles found his ultimate interest in the field of public policy and politics as a whole.
ALSO SEE: Middle East peace starts in Saudi Arabia: Charles Krauthammer
Since 1978, Charles had been contributing to various notable publications. His views, opinions, and analysis of political scenarios are sought out by many intellectuals. He was one of the well-established journalists of all time and had a beautiful career.
CAPTION: Fox News Reporter Charles Krauthammer
SOURCE: TVLine
His wife, Robyn Krauthammer, was an Australian lawyer. The couple met in 1972 when they both, were students at Oxford. After dating for two years, they got married.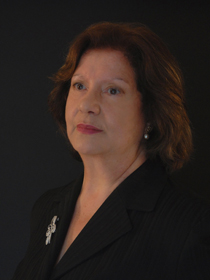 Caption: Australian Lawyer Robyn Krauthammer Source: promusicahebraica
Robyn left her practice as a lawyer to become an artist. She is a chief executive officer of Pro Musica Hebraica where her husband, Charles, is the chairman of the board. Her passion for Jewish music led her to form this organization which presents Jewish classical music.
The former couple after eleven years of marriage was blessed with a baby boy in 1986. They named him Daniel.
Charles once revealed in an interview that Daniel had a very sharp mind, "even sharper than mine", Charles had said: With such brilliant minds, the Krauthammers' should have done the world a favor and had more children right?.
Caption: Charles's son Daniel Krauthammer Source: Pinterest
Daniel is currently a contributor to The Harvard Crimson. Daniel currently has a degree from the Stanford Graduate School of Business. He also has degrees in social studies and financial economics from Harvard and Oxford Universities.
Fox News Reporter Charles Krauthammer has been paralyzed
Great minds are known to suffer physical injuries or disabilities (as with late world-renowned scientist Stephen Hawking). Charles Krauthammer was also physically disabled. He had been paralyzed since his first year studying medicine at Harvard Medical School.
SEE MORE: From Stephen Hawking to Dale Winton: Celebrity Deaths 2018
During his freshman year at Oxford, he had a diving accident which left his spinal cord damaged and hence the paralysis.
Charles Krauthammer's Death
In August 2017, Charles Krauthammer had a cancerous tumor removed from his abdomen, but on June 8, 2018, he revealed that his cancer had returned.
Charles Krauthammer died of small intestine cancer on 21 June 2018 in a hospital in Atlanta, Georgia. Krauthammer was given only weeks to live.
Though his physical body has left the world, he will be remembered for years to fall. And the world will keep on benefiting from his intellectual contributions.
Charles Wife Robyn Krauthammer's Life After Husband's Death
After the death of Charles, his wife Robyn is leading her all alone. She is not reported of dating anyone and is pretty much engrossed with her singlehood.
She 66 years of age in 2019, and is content with her life. She is barely seen in the media.
Well, for more updates, keep tunning to Frostsnow.