Glenn Lee Beck, a.k.a. Glenn Beck is an American born host, producer, and political commentator best known as the CEO, founder, and owner of TheBlaze and Mercury Radio Arts. He is a member of the nine-digit club and has an estimated net worth of around $250 million.
Born on 10th Feb 1964, the 54 years' old, Beck was quoted to 'have managed to monetize virtually everything that comes out of his mouth' by Forbes.
Here, we are going to share some information about the multi-millionaires career, net worth, earnings, and properties.
Glenn Beck net worth, earnings, and properties.
As of 2018, Glen Beck has an estimated net worth valued at around $250 million and his net worth is still on the rise. Likewise, he is also reported to make a whopping $90 million annually from his career as a producer and entrepreneur.
His earning throughout the years have been jaw-dropping. He made a massive $80 million in just 2012, which increased to $90 million in 2014 and has stayed consistent for a few years now.
Image: Glenn Beck
Source: Pinterest
Likewise, his earnings were at the peak in 2010 as he made more than expected through sales of books, company's merchandise, contract deals, radio show and much more making a whopping $108 million.
Glenn Beck did not just earn the sum out of nowhere. By the age of 21, he was already making $70,000 while usually, people at the age are only in the initial stage of their career.
Moreover, when he launched his media outlet TheBlaze in 2011, it was estimated that the company would generate $27 million in the first year while The Wall Street Journal estimated that the company would earn $40 million within the first year of operation.
Watch an interview with Glenn Beck where he talks about President Donald Trump
In 2013, it was reported that the company was generating somewhere between $35 million to $45 million and other ventures of his including eponymous radio program brought him $80 million per annum.
The guy seems to have a Midas touch turning everything he touches into pure gold. Moreover, getting involved in numerous controversial comments on former US president Barack Obama, his golden touch seems to have faded, but he is still one of the most powerful people in the United States. Likewise, he has also commented on current US President Donald Trump numerous times.
Watch Glenn Beck talk his racist comments on the former US President Barack Obama.
However, in 2016, it was reported that his company was burning down as the company was around $5 million to $10 million in debt. Later in 2017, Glenn Beck himself shared that they sadly let go of 20 percent of the workforce of TheBlaze and Mercury Radio Arts.
Glenn Beck's life of luxury and properties
Glen Beck seems to be a sucker for spending money and buying luxurious items even though his company is burning down and he is making many adjustments to spend less on the company. But it is not the same when it comes to his spendings.
Not long ago, he splurged on a nearly $200,000 black sedan to add to his collection of luxurious vehicles inclusive of armored, bulletproof Mercedes limo, a Chevy Suburban with similar features and much more.
Glenn Beck's other cars
Source: Truck Trend
The Mercedes Limo alone costs a whopping $1.6 million while the old version of Chevy Suburban has a price tag ranging over $76,000.
Furthermore, his habit of splurging is not just limited to cars. He is as passionate about spending millions on real estates as he spends on cars.
In 2011, news surfaced that the conservative commentator, Glenn Beck has purchased a villa in Texas for a staggering $4 million. The mansion covers 7,900 sq ft and features seven bedrooms, seven baths, an exercise room, a sunroom and much more.
Glenn Beck Texas Mansion
Source: Business Insider
Just two months before the news surfaced, it was reported that Glenn Beck had put his New Canaan house up for sale at a loss. He purchased the house, which covers 8,720 sq ft with 5.3 baths, six bedrooms, in 2005 for $4.25 million.
While in 2011, he sold the villa for $3.999 million taking a loss of almost quarter million dollars. The house was bought by the general counsel of PepsiCo, Maurya Abeln Smith.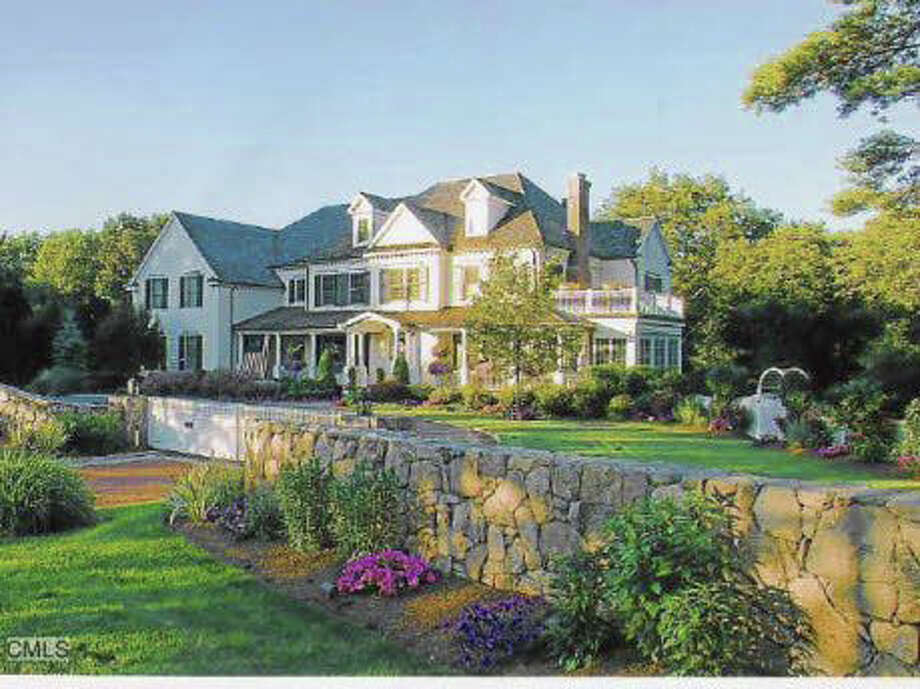 Glenn Beck's New Canaan House
Source: Stamford Advocate
It seems that the life of luxury is not going to last long for Glenn Beck as billionaire brothers who are behind Daily Wire by Shapiro are eyeing to buy his company, TheBlaze. Hopefully, Beck finds a way to bounce right back and make the best of what he has.
Glenn Beck's Career and Awards
Glenn Beck was never satisfied with the life he lived in his hometown Utah and moved Washington at the age of 19. At Washington, he started working at WPGC and throughout the years moved to different states gaining experiences on the radio.
Also, see: CNN reporter Nia Malika Henderson is not married as she has no husband; Is she dating Glenn Beck?
In 1985, he started serving as lead DJ at WRKA in Kentucky and hosted his show Captain Beck and the A-Team. He worked for numerous other companies gaining experience and moving on to becoming a millionaire.
$250 million net worth bearing entrepreneur Glenn Beck
Source: The Daily Beast
He even gained a semi-celebrity status, but as of now, he has started getting indulged in drugs and alcoholism. He had to face failure after it and eventually turned his path.
Also, see: How Much is American Actor Peter Porte's Net worth? Know About His Salary, Career And Awards
His show The Glenn Beck Program, which aired on WFLA in the 2000s, became a massive hit launching in 47 stations and reaching 280 terrestrial stations.
In 2006, he started serving CNN and hosted his show Glenn Beck Show, but just two years later, he joined Fox and hosted his show Glenn Beck. He also hosted other show for Fox but eventually, departed from there too to launch his own subscription-based internet TV network, TheBlaze TV. He also later, founded the wing company Mercury Radio Arts.
Watch Glenn Beck on CNN
By now you must be aware that Glenn Beck is very successful and has ventured into different directions from appearing on TV to writing numerous books like Idiots Unplugged (2010), Miracles and Massacres: True and Untold Stories of the Making of America (2013) and others.
Glenn Beck's book Miracles and Massacres: True and Untold Stories of the Making of America
Source: Goodreads
As one of the most successful and influential people in the United States, he has won numerous awards too. In 2011, he won his first award, a Marconi Award and a Defender of Israel Award. In 2013, he won a Gene Burns Memorial Award for Freedom of Speech and a Tribeca Disruptive Innovation Award. Likewise, he has also won a few other awards.
Watch GlennBeck win an Ashwood Award.
Since Glenn Beck is at the stage where the empire he built is about to burn down, we hope that he will get back on track and mark his position again.