You all are aware of the fact that the Duchess of Cambridge, Catherine, have two adorable children, Prince George and Princess Charlotte. However, have you ever thought what it will be like if the two little munchkins had a younger sibling? Well, you should no longer think about it as it is happening for real.
Yes, the Duchess is pregnant again and expecting her third child with her husband Duke of Cambridge, Prince William. Let's find the details about it and her married life:
Catherine is pregnant with Duke William's third baby
The royal palace gave a happy statement on the morning of 4th September where they announced Catherine's pregnancy. The statement read:
"Their Royal Highnesses The Duke and Duchess of Cambridge are very pleased to announce that The Duchess of Cambridge is expecting their third child. The Queen and members of both families are delighted with the news."
Duchess Catherine with Duke William
Source: Express
The Royal couple has made us aware that they enjoy parenthood to a large extent. Although Catherine has been having some morning sickness issues, the news of her pregnancy has made us all happy.
Catherine is praised by her husband William
William doesn't fail to praise his wife whenever he gets a chance. In fact, he revealed in an interview that Catherine is an amazing mother as well as a fantastic wife.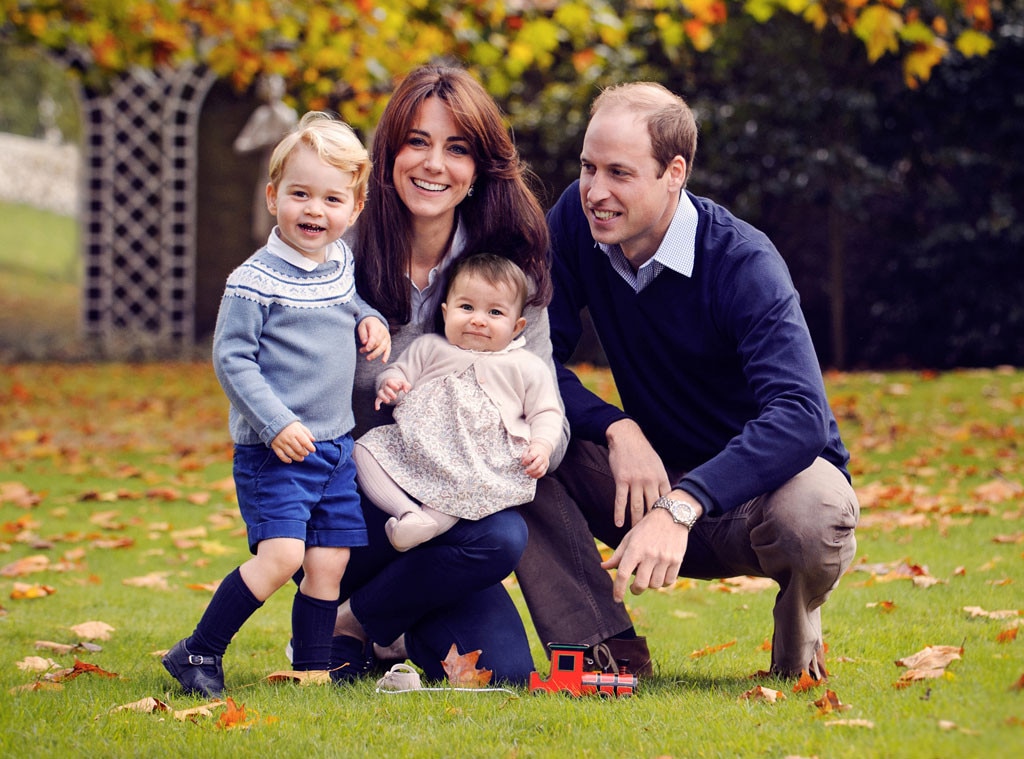 Duchess Catherine with Duke William and their children
Source: E!
He also sparked light on his experience of being a father. He said:
"Well, as the other parents in the room will testify, there's wonderful highs and there's wonderful lows. It's been quite a change for me, personally. I'm very lucky in the support I have from Catherine"
The Duchess and Duke of Cambridge's wedding, children, and married life
Catherine is a University of St Andrews graduate and it is the same place where she met William. The couple, who met in 2001, got engaged on 16th November 2010. Their wedding took place on 29th April 2011 and it was held at Westminster Abbey.
Also read Prince William Misses His Mother Princess Diana, Know What He Has To Say
William speaks French & Kate cheers up Prince George:
The Duchess gave birth to Prince George on 22nd July 2013. Eventually, Princess Charlotte was born on 2nd May 2015.
Even though the Duchess and the Duke have been married for 6 long years, the love between them has only grown. There's no second thought about the reality that they make up a great pair and the love chemistry between them is immense. We would like to convey our best wishes to the pair and also congratulate them for Catherine's third pregnancy.