Caroline Fleming is a name that stands out from the heard of mediocrity. The women with fame, fortune, and money, Caroline is also regarded as one of the richest socialites in Europe. The not just a pretty face Caroline is a model, television actress, cookbook author and a businessperson who comes from the family of danish royalty. With the total net worth of $400 million, Caroline lives an extravagant and glamorous lifestyle.
But meanwhile, there has been several speculations regarding her net worth being inherited. Does it really come from her rich family or is it her endeavor that is paying her in dollars? Well, let's find out her real source of income.
Is Caroline Fleming wealth inherited?
The Ladies of London star, Caroline was born a Denish baroness into one of Denmark's oldest and richest family, living a lavish lifestyle right from her childhood. She grew up in Valdemar's Castle, built in the 1640s, which is now open for public visit.
Well, in this case, the question might have engrossed a lot of people's mind. Is her Wealth inherited to her from her rich ancestor?
Well, if to be precisely answered in yes and no, yes she inherits tremendous wealth from her rich Danish ancestor. Besides, her net worth does not just come from her ancestor but also from her divorce settlement with Ryan Fleming who comes from a family regarded as the fourth richest British family of 2001 with the net worth of around $1.6 billion.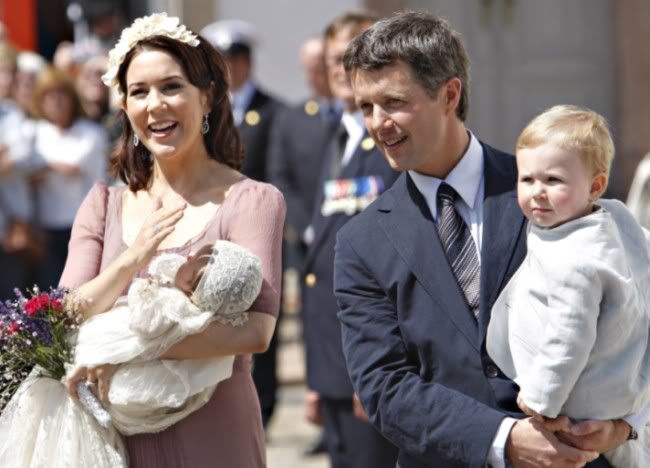 Caroline Fleming and ex-husband Ryan fleming with their children
Source: PhotoBucket
Caroline Fleming net worth and source of income
Of course, Caroline comes from a family with high regards and Royal stature. But the tagline can never be enough to prove her wealth to have merely come from her family treasure. Along with her inherited wealth, it is also her career that has added dollars to her net worth.
Here's a video for you people: Ladies of London: Caroline Fleming Shows Off Her Family Estate
Caroline has already built a lucrative brand for herself as a television personality and model and is often regarded as the highly paid television actress. Along with this, Caroline as an acclaimed model also works as a judge on Denmark's Top Model.
Besides, she owns a hosiery line and is the author of two cookbooks on Denish which is her another source of income. In addition, she also recently turned her love for Yoga into a business venture by publishing a healthy lifestyle book.
Well, in short, we can say, it's more of her talent more than her inherited wealth that has added to her account millions of dollars. Moreover, she is yet to do a lot and make a lot, let's watch and see how high she reaches in terms of success. Best of luck Caroline!!