From couples like Marina Squerciati and Patrick John Flueger; Neil Patrick Harris and David Burtka, Hollywood has always been known for connecting two people and help them discover their love for each other. And this time it's none other than Bachelor in Paradise star Carly Waddell and Evan Bass who has developed a place for themselves in each other's heart.
The couple who has been dating each other for a long time has been recently rumored to be getting married. Well, we are here to help you find, the secrets about the couple's life. Are they really getting married? or is it just one more rumor floating in the air.
Carly Waddell And Evan Bass Dating Each Other
The fact about Carly and Evan dating each other is no more hidden from the world. Their love and passion for each other have already made headlines making almost the world buzz about it.
CarlyWaddell And Evan Bass In Colors
Source: Mirror
As per the reports, the stars first met on the set of Bachelor in Paradise after which they eventually earned a place for themselves in each other's heart. The couple later ended up getting engaged.
Photo Collage of Evan and Carly memorable moment
Source: Getty
Well, it's been almost two years and the couple has been still dating with same love and passion for each other. They are often seen spending time together sharing with each other the happy moments of life.
Video: Evan And Carley Talks About Their Love Life
Well, their love and desire for each other definitely prove they have good chemistry and share a special bond together. But is it strong enough that the duo has finally decided to get married?
Carly Waddell And Evan Bass Getting Married: Wedding Details
Well, this has been the most anticipated question right from the moment the couple started dating. Looking at their strong bond and their on-screen chemistry, many reporters has already been making the assumption that the couple is probably going to take their relationship to the next level.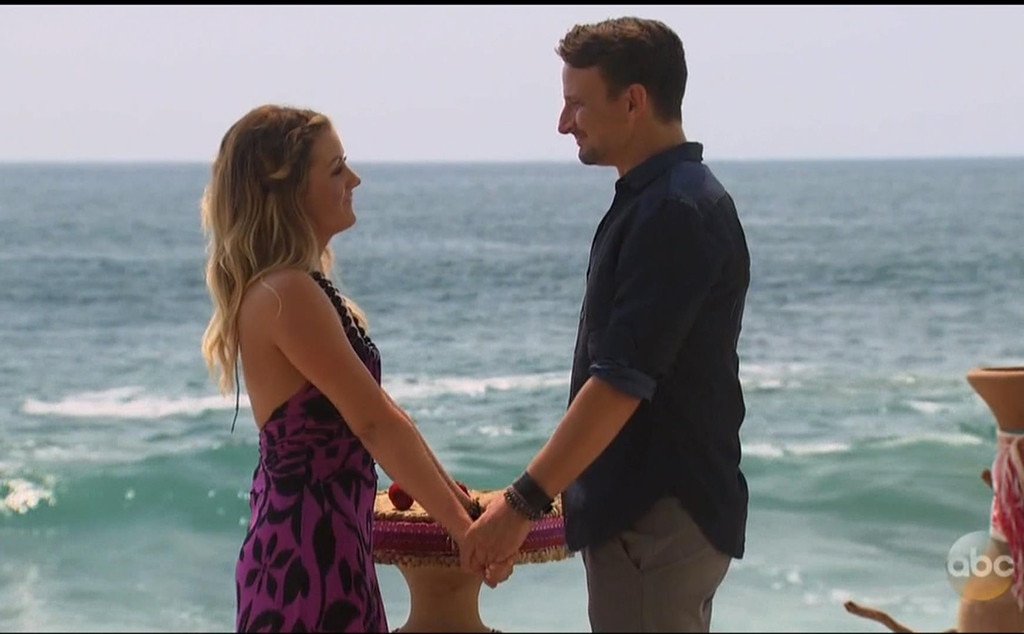 Bachelor in Paradise's Carly Waddell and Evan Bass
Source: Dailymail
So are they really getting married? Well, if to be answered precisely in yes and no, yes they are getting married. And the couple has also started revealing some of their wedding details. The couple is most probably getting married in 2017, however, they have not revealed the exact date.
Moreover, the duo has also revealed their plans to get married near Napa valley. Besides, their wedding is more likely to be aired on TV. "It's on the table," Evan said. "That's just one of those things that we have to just like work through."
But unlike Evan, Carly isn't obsessed about the wedding plans and wants it to be plain and simple. Talking about the matter she said, " I told Evan, I was like, 'Whatever you want to do. You find out what you want to do, and I'll plan it, I've never been that girl that's like, 'This is my dress, these are my flowers,' I don't care. Like, I would marry him in a courthouse and be fine."
Video: Evan Proposes Carly In Bachelor In Paradise
Besides, the duo's wedding is reported to be attended by close friends and family members along with TV star like Jade Roper, Juelia Kinney, Wells Adams.