You won't see them cry! Days after nude images of Cardi B were leaked by hackers, the 25-year-old hip-hop artist her fiancé Offset got the best of a bad situation as they shared a fake "live sex'' tape on Instagram Stories on Christmas.
While many got their panties in a bunch over the graphics seeming post, both musicians actually had their clothes on for the video which is not actually scandalous.
After all the hubbub, Cardi made sure to call out anybody who actually thought she and her partner, who are engaged since October, were knocking boots in the video and she wrote on her Story,
I was fully clothes on live, I was not f--king on live! Yaaa can't be that slow!
Must Read - Offset's Baby Mama, Oriel Jamie Opens Up About Offset's and Cardi B' engagement: Details
Here's the post featuring that "fake sex tape". Check it out.
Following last week's leaked images, Cardi also had some choice words for the culprits and people who had been re-posting the invasion of privacy.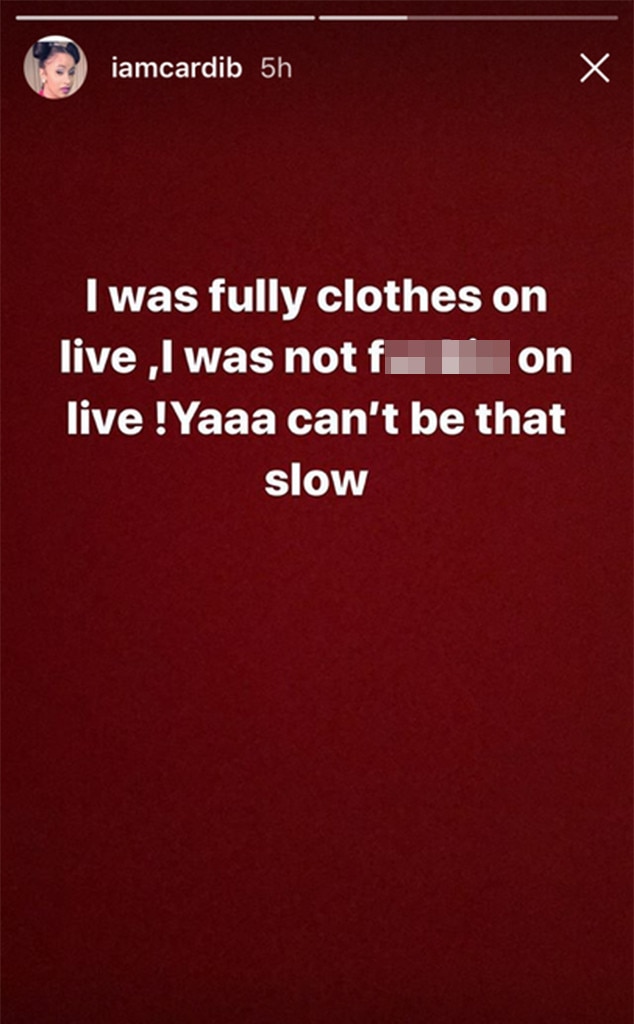 Cardi B and Offset Laugh Off Naked Video Leaked By Hackers With a Fake ''Live Sex'' Tape
Source: eonline
Some online have guessed that the video and images released are a "preview" of more to come.
The leak video and images come just as two-times-nominated Grammy Award Cardi released her second single Bartier Cardi.